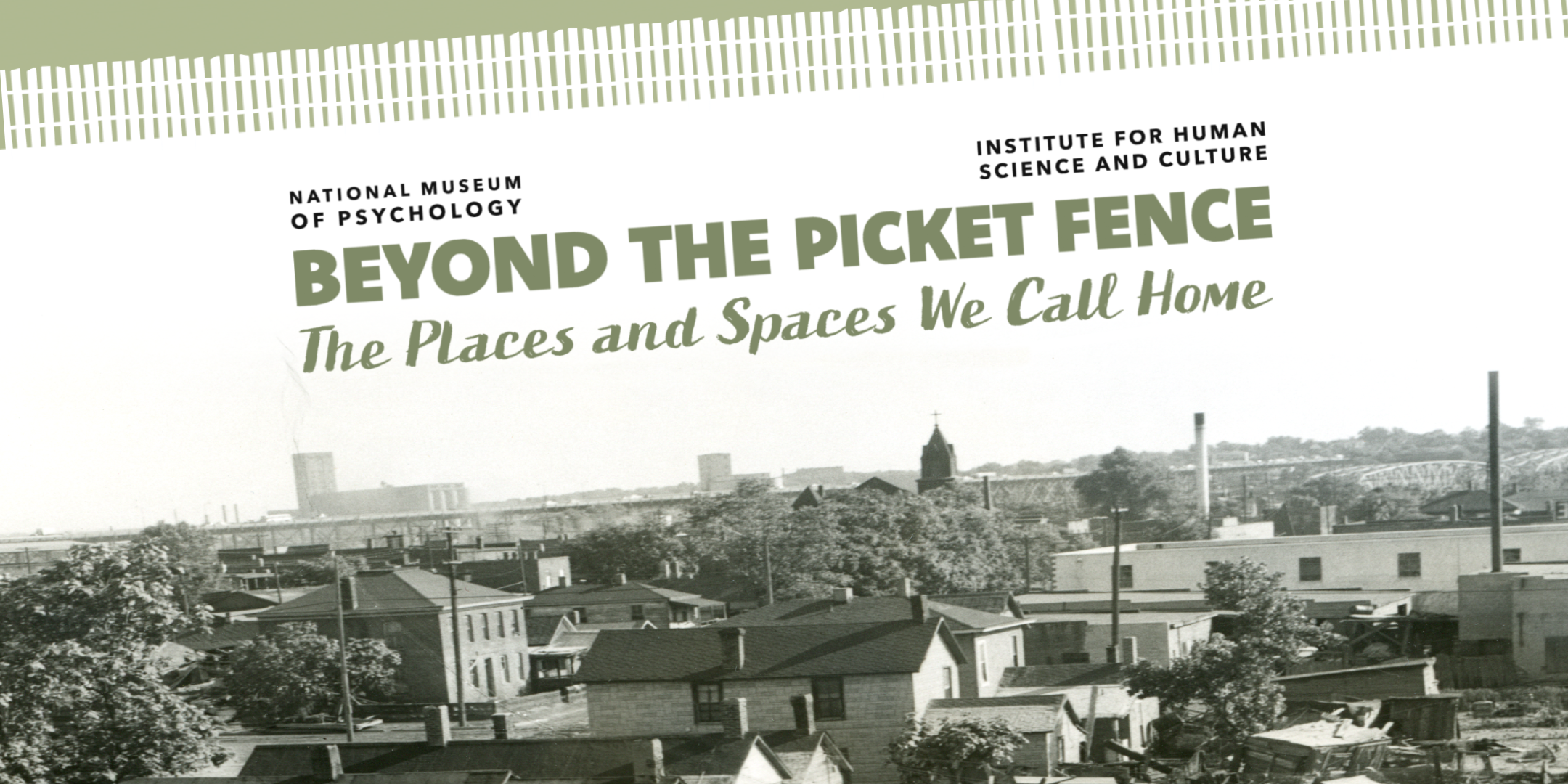 Beyond the Picket Fence: The Places & Spaces We Call Home
Opened February 3, 2023. On display now.
National Museum of Psychology
---
"Home" is something we all know the meaning of – until we try to put it into words. Is home your house, your town, or your community? Is it defined by a physical location, by a feeling, or by the people around you? Can a person find a sense of home in the face of displacement, incarceration, institutionalization, or disaster? Can someone be unhoused, and still have a place they call home?
Beyond the Picket Fence: The Places & Spaces We Call Home explores the concept of home in all its definitions and asks us to consider the variety of elements that let us know when we have found home. From Lillian Gilbreth's analysis of what makes a home efficient to David Boder's interviews with people displaced from home, the exhibit brings together artifacts from the collections of the Archives of the History of American Psychology and the Institute for Human Science and Culture. Beyond the Picket Fence was researched and curated by volunteer intern, Kellyn Toombs.
Beyond the Picket Fence LibGuide
Developed in collaboration with
The University of Akron Libraries
, this LibGuide compliments
Beyond the Picket Fence
with additional readings and archival resources that correspond to each section in the exhibit. Explore the concept of home from the comfort of your own home with this free resource.
Explore the LibGuide
Plan Your Visit
Get information on hours and admission.
For additional information on parking, mobility, health and safety, and more, visit our Accessibility page.