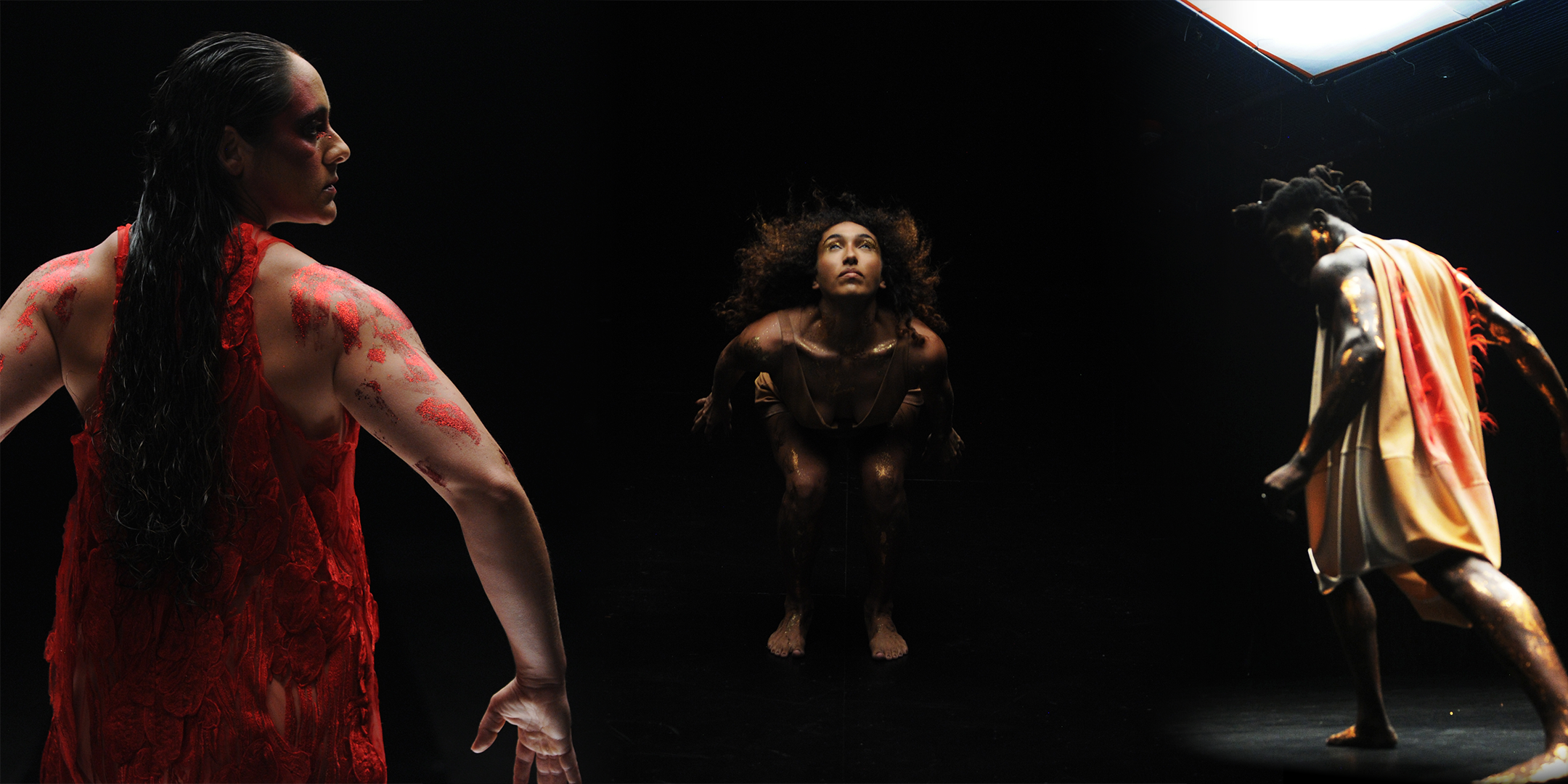 Birds of Paradise by Pioneer Winter
November 29, 2021 through March 12, 2022
Lynn Rodeman Metzger Galleries
---
In December 2021, choreographer Pioneer Winter will visit NCCAkron for a Technical Residency to evolve their work Birds of Paradise, a series of dance-based queer solo portraits on themes of agency, survival, and transformation. Winter will focus on translating the performance version of Birds of Paradise into the gallery space of the Cummings Center for the History of Psychology. Birds of Paradise continues Winter's exploration of beauty and virtuosity outside the mainstream by creating a series of dance-based queer solo portraits on the themes of agency, survival, and transformation. The installation at the Cummings Center will feature filmed dance performances developed in collaboration with the performers, the White Elephant Group media company, and sound artist Juraj Kojš
Birds of Paradise honors and celebrates the enduring nature of queer and marginalized people to shape themselves into something that is desirable, vulnerable, fierce and reborn. Iridescent and effortful, it is a provocative, immersive piece perched between fight and flight. This new work confronts our notions of dance by exploring movement with people of varied physical ability, body type, gender identity, race, ethnicity, and experiences. This radical assemblage of birds living in our paradise will challenge us to explore our own humanity.
About the Artist:
Pioneer Winter (he/they) is a Miami-based choreographer and dance artist. He directs Pioneer Winter Collective, a group of artists, activists and allies in their own right, whose bodies and voices transform their social, political, and cultural landscapes. PWC is a dance-theater company, rooted in social practice and community, queer visibility and beauty beyond the mainstream. Recognized in Dance Magazine 25 to Watch, Pioneer Winter works to democratize performance in public spaces, museums and galleries, stage, and film. Pioneer has been commissioned by the Adrienne Arsht Center for the Performing Arts, Miami Theater Center, Karen Peterson and Dancers, Tigertail Productions, Jacksonville Dance Theatre, and FundArte. For more information, visit pioneerwinter.com.
About NCCAkron:
The National Center for Choreography at The University of Akron supports the research and development of new work in dance by exploring the full potential of the creative process. In addition to offering studio and technical residencies to make new work, activities focus on catalyzing dialogue and experimentation; creating proximity among artists and dance thinkers; and aggregating resources around dance making. For more information, visit nccakron.org.
Plan Your Visit
Get more information on hours and admission.
Health & Safety Information
The University of Akron currently requires that ALL individuals - regardless of vaccination status - wear a mask / face covering in indoor public areas across all campuses.
Please stay home if you do not feel well, have been diagnosed with COVID-19, or had direct contact with an individual diagnosed with or suspected to have COVID-19. Get more information on our current health & safety precautions.
Travel, Parking, and Accessibility
Get more information on travel, parking, and accessibility.