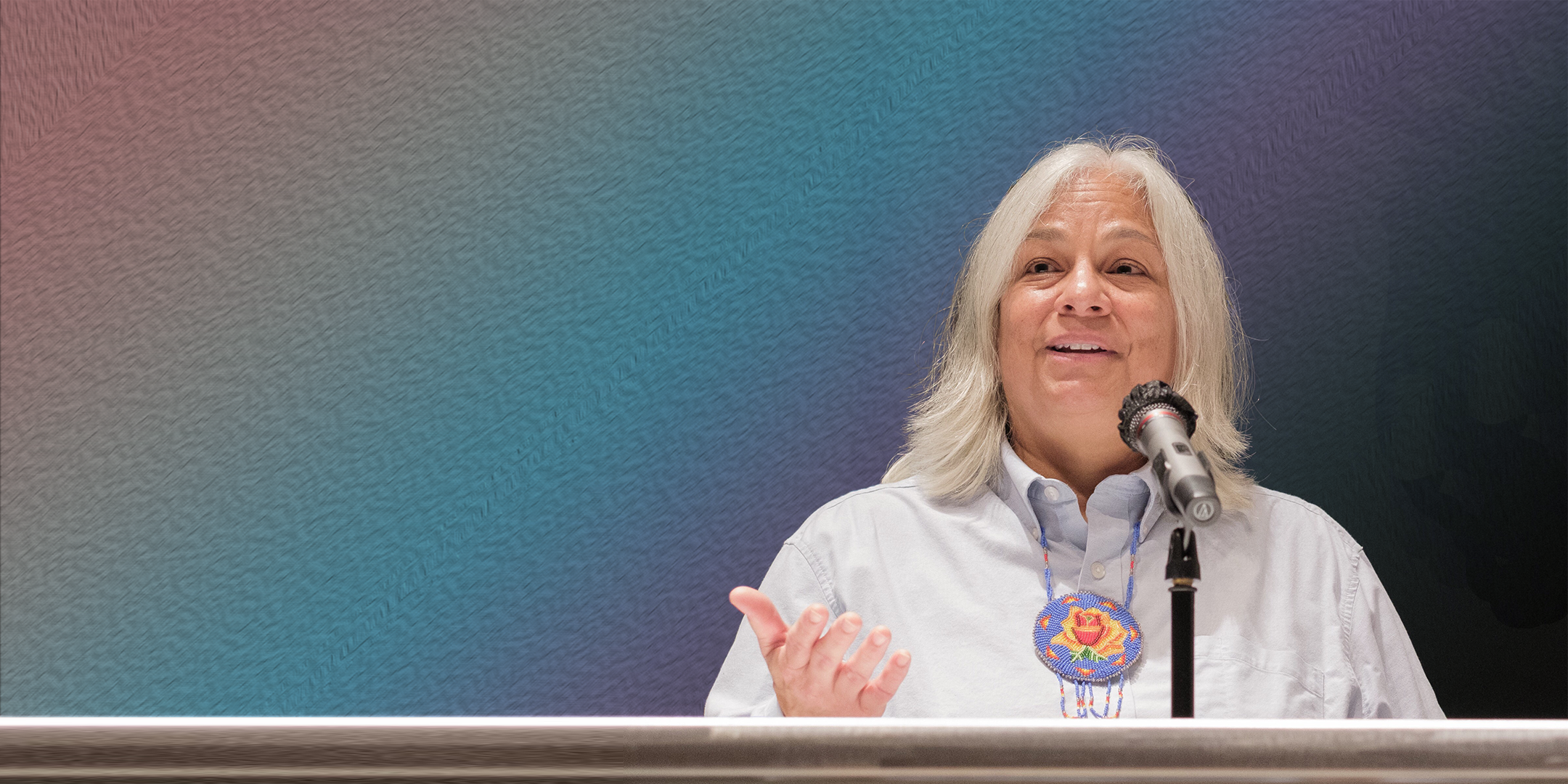 History of Two Spirit and LGBTQ Identity in Native American Community
October 5, 2022, 6:00 PM - 7:00 PM.
Past Event. Access a recording online.
Institute for Human Science and Culture Fall Lecture Series
---
Join us for a conversation with Dr. LaDonna BlueEye of the Choctaw Nation of Oklahoma. Dr. BlueEye will use writings, paintings, and other evidence documented from an etic perspective to depict Two Spirit and LGBTQ Identify in Native American culture. A short Q&A will follow the talk.
Students, educators, and community members are welcome to attend this free event in-person or tune in via livestream.
This event is part of the North American First Peoples Day event series organized by the Portage Path Collaborative.
About Dr. LaDonna BlueEye
Dr. LaDonna BlueEye is an enrolled member of the Choctaw Nation of Oklahoma. She received her Bachelor of Arts from the University of Central Oklahoma. BlueEye received a Master of Public Health from the University of Oklahoma Health Sciences Center. Academic honors from the University of Oklahoma include the State of Oklahoma Excellence in Public Health Award, Outstanding Graduate Award, and Outstanding Student Leadership Award. BlueEye earned her Doctor of Philosophy from the School of Public Health at Indiana University in Bloomington and completed post-graduate research at Columbia University School of Social Work.
Dr. BlueEye's research interests include qualitative methodology in health behavior, health disparities, and culturally-appropriate health interventions. She has presented her work and findings on the local, state, national and international levels, and collaborates with both non-Native and Native American communities throughout the United States.
Health & Safety Information
Please stay home if you do not feel well, have been diagnosed with COVID-19, or had direct contact with an individual diagnosed with or suspected to have COVID-19. Get more information on our current health & safety precautions.
Travel, Parking, and Accessibility
Get more information on travel, parking, and accessibility.