Our services
We offer individual, couples, family, and group counseling. Our focus is on wellness and personal growth using holistic treatment approaches.
Clinic services include, but are not limited to:
Communication and relationship improvement
Pre-marital and couples counseling
Family development and parenting skills
Career exploration and planning
Academic improvement for children/adolescents
Resolution of grief/loss
Anger management
Stress reduction and relaxation
LGBT and lifestyle empowerment and advocacy
Self-esteem and self-confidence building
Personal understanding and growth
Because we are a training facility focused on personal growth, the Clinic does not provide formal psychological/court evaluations or custody/legal recommendations.
We value respect for diversity in all forms. Therefore, clients will not be discriminated against because of non-clinical factors related to age, sex, gender identity, race, ethnicity, physical exceptionalities, culture, religion, nationality, socioeconomic status, or sexual orientation.
---
How to make an appointment and clinic fees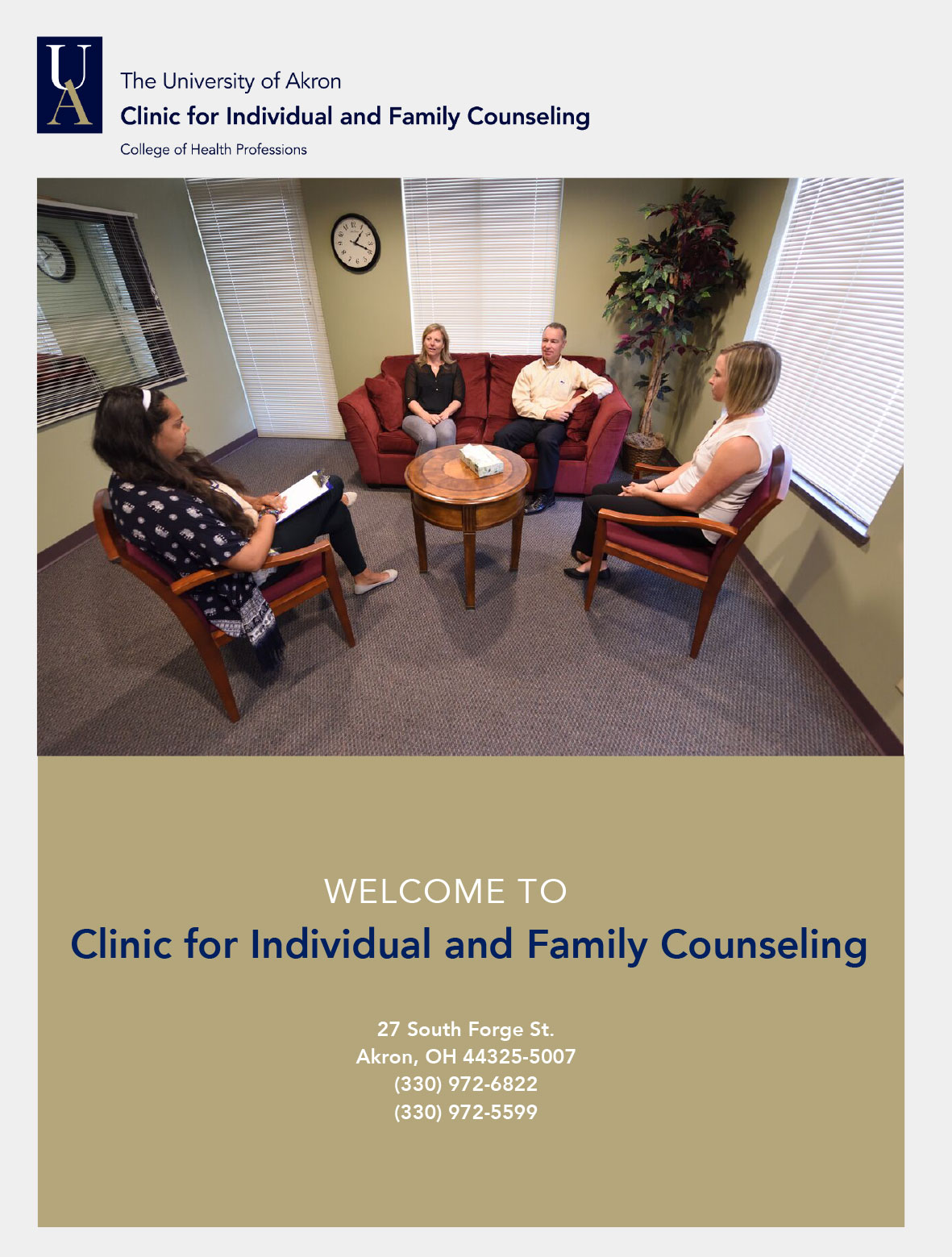 Download our welcome brochure
Our welcome brochure describes our services, our privacy practices, and your rights and responsibilities.