Advisory Board Members
MICHAEL MORELL
Honorary Advisory Board Chair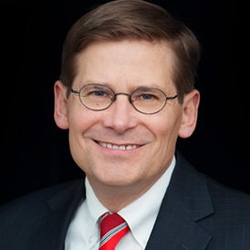 Michael Morell had a 33-year career at the CIA. His positions included Acting Director and Deputy Director of the Central Intelligence Agency. Presently, Michael is Senior Counselor and Global Chairman of the Geo-political Risk Practice of Beacon Global Strategies in Washington D.C.. Michael Morrell is a University of Akron Economics alumnus.
---
BOYD BROWN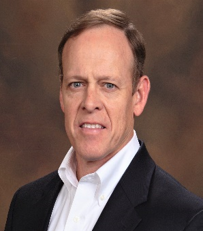 Dr. Boyd Brown is a retired US Army Information Operations (IO) officer and President of Lexington Solutions Group. As a member of the first cohort of Army IO officers, his military IO assignments include service at the Land Information Warfare Activity and Joint Special Operations Command (JSOC) and multiple deployments to the Balkans and the Middle East. In 2006 he joined Booz Allen Hamilton to lead a portfolio of IO contracts supporting Department of Defense and Intelligence Community clients. In 2014 he founded Lexington Solutions Group to provide national security, strategic communication, and management consulting solutions to both government and commercial clients.
---
MATT BUSH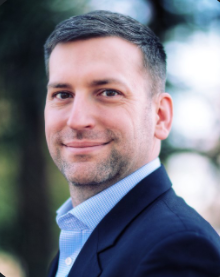 Matt Bush is a Director in Parallax Advanced Research Corporation, a non-profit reinforcing Ohio academic institutions' efforts to deliver innovative research and technology to industry and government. Prior to joining Parallax, Matt was a Presidential Appointee in the Office of the Secretary of Defense (OSD) where he supported the Secretary of Defense's weekly forums to oversee implementation of that National Defense Strategy, which included creation of the China Strategy Management Group and development of a framework to focus the DoD on China. Matt further supervised OSD's development of policy guidance and oversight of the DoD-wide implementation of all DoD-level policies, strategies, and plans related to Information Operations, Irregular Warfare, and the employment of Special Operations Forces (SOF). Matt is also an Army Reserve Officer.
---
CHELSEA CEDERBAUM
Chelsea Cederbaum spent nearly 10 years as a CIA analyst before joining Citi as a Vice President and Deputy Team Lead for Strategic Intelligence, focusing on Russia state-sponsored cyber threat actors and Russian leadership intentions. Chelsea graduated from Georgetown University's School of Foreign Service with a major in International Politics and minor in Russian and East European Studies, and earned an MA in Political Science from the University of Chicago. She speaks Russian and spent a semester living in St. Petersburg and traveling throughout Russia and Ukraine. She currently resides in Maryland with her husband and daughter.
---
TIMOTHY GEMBICKI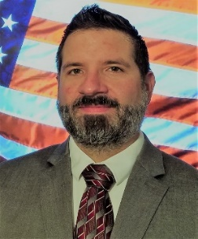 Tim Gembicki is a veteran analyst with over 15 years of experience in the Bureau of Intelligence and Research at the U.S. Department of State. Amongst a variety of roles and assignments, he has prepared daily briefings for the Secretaries of State John Kerry and Mike Pompeo. He is a University of Akron alumnus with a BA in Political Science (1998) and an MA in International Relations (2005).
---
ADAM GERZANICS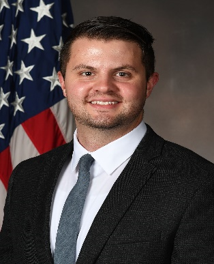 Adam Gerzanics is a Security Assistance Program Manager for the United States Department of the Air Force within the Air Force Lifecycle Management Center (AFLCMC) located at Wright-Patterson Air Force Base Ohio. Adam's focus within AFLCMC has been supporting international partnerships between the United States and its allies within theaters such as the Middle East and Europe through international acquisition efforts such as the Foreign Military Sales (FMS) program. FMS programs provide security and defense capabilities to United States allied nations. Adam is a graduate of the MA in Security Studies from the University of Akron.
---
NIKOLAS GRANGER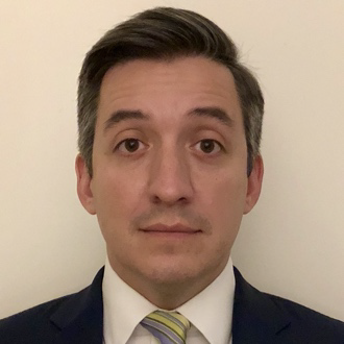 Nik Granger is the Foreign Policy Advisor to the Commander of U.S. Central Command (CENTCOM), based at MacDill Air Force Base in Tampa. A career member of the Senior Foreign Service, Nik previously was the Counselor for Political Affairs at the U.S. Embassy in Amman, Jordan, where he led a 25-member political team in advancing U.S. policy, managing the bilateral political relationship with Jordan (a key partner and ally), and overseeing $400 million in humanitarian assistance and programs for refugees and other displaced persons in Jordan, Syria, Egypt, and Yemen. Previous diplomatic assignments include working for the U.S. Special Representative for Afghanistan and Pakistan (SRAP) in Washington and serving overseas at the U.S. Embassy in Riyadh, Saudi Arabia; the U.S. Mission to the Organization for the Prohibition of Chemical Weapons (OPCW) in The Hague; the U.S. Embassy in Skopje, Macedonia (where he also covered issues in Kosovo); and the U.S. Embassy in Sofia, Bulgaria. He is proficient in Arabic and maintains a basic level of French, Bulgarian, and Macedonian. Nik is an alum of the University of Aberdeen (Scotland) and Rhodes College (Memphis).
---
LAURA GRIESMER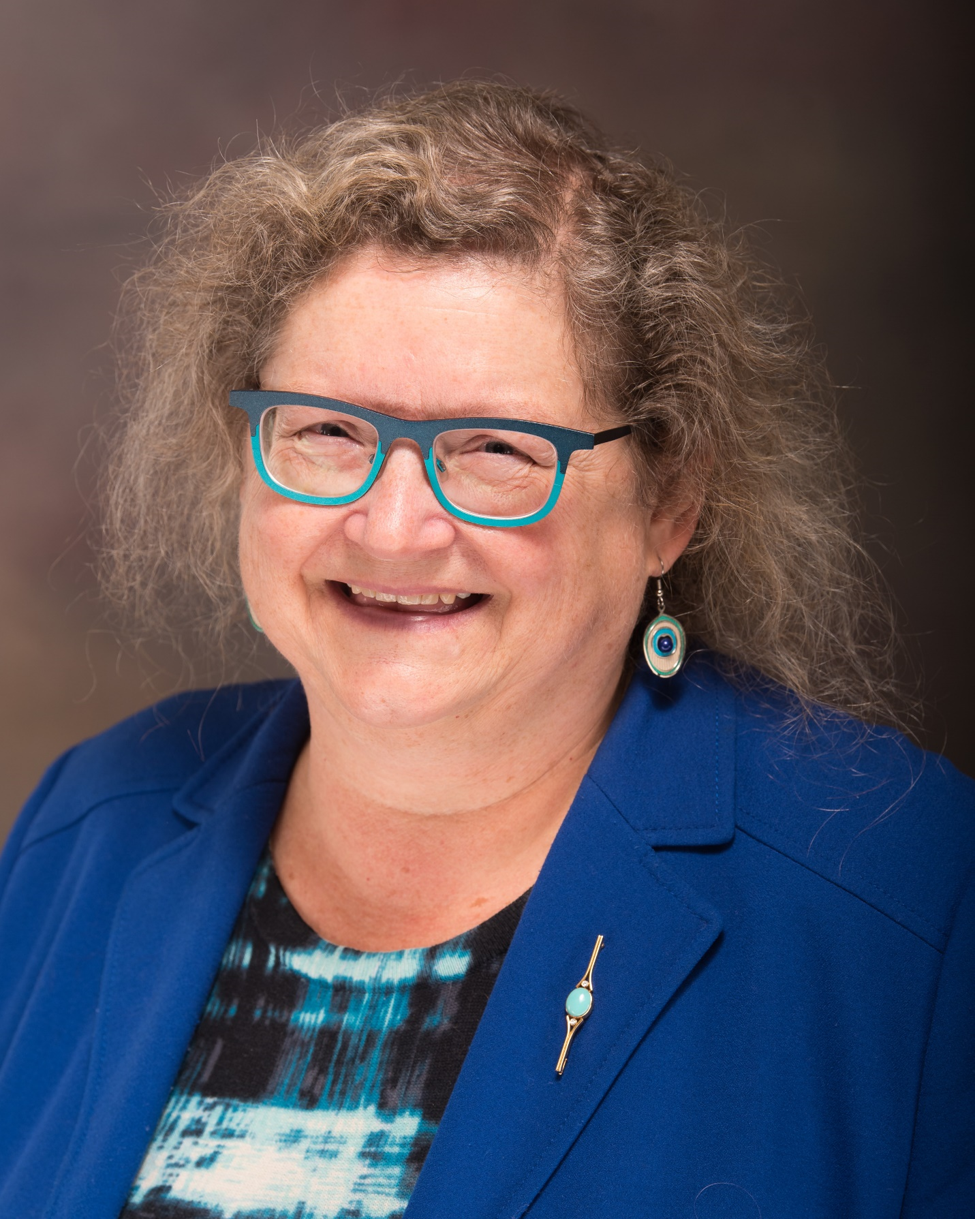 Laura Griesmer retired as a Senior Foreign Service Officer from the U.S. Department of State in September 2021 after 30 years and returned to Northeast Ohio. Her diplomatic tours included service in the Dominican Republic, Mexico, Washington DC, Azerbaijan, Romania, Poland, Kyrgyzstan, and Barbados. Focusing mainly on economic issues, she also has experience in nuclear non-proliferation, management, and political spheres. As the Deputy Chief of Mission in the Kyrgyz Republic and Barbados Ms. Griesmer was the Chief Operating Officer of missions with 300-400 employees and served as Chargé d'affaires in the absence of the Ambassador. She assisted American companies in understanding the political and economic issues in country, ensuring equitable treatment for U.S. firms, and advice on negotiating agreements. Ms. Griesmer developed strong working relationships with government leaders at the highest levels, peers, and subordinates. In her last assignment, she taught select military and civil service professionals from the United States and allies at the National Defense University in national security topics including Economics for National Security, Industry Analysis, and American Studies. She looks forward to remaining active in the foreign affairs community while mentoring future national security professionals.
---
JAY GRUSIN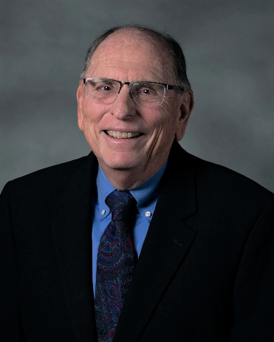 Dr. Jay Grusin completed a successful 29-plus-year career at Central Intelligence Agency in 2008, rising through increasing levels of responsibility. Dr. Grusin is a member of the Senior Intelligence Service and received the Distinguished Career Intelligence Medal in recognition of his contributions to the Agency. Widely recognized for his skills as an analyst and manager/ teacher of analysts, Dr. Grusin helped create and deliver an analytic training course that redefined how intelligence analysis would be taught and formed the foundation of the Directorate of Intelligence tradecraft training curriculum. He also led the development/delivery of the first sequenced management/leadership curriculum. In 2012, after four years working with SAIC/leidos Dr. Grusin established The Analytic Edge to provide analytic training to private and US Government and private sector. Dr. Grusin earned his MA and PhD at the University of Arizona. Beginning in 2018 Dr. Grusin teamed with Stephen Lindo to establish Intelligent Risk Management that brought together intelligence analytic and financial risk techniques and processes to create a new approach to identify and manage risk. Together they developed an approach to analysis that combined their expertise and field tested them in a series of workshops for private sector clients based on how to leverage and apply these same tools to identify and manage risk. In mid-2021 we expanded our approach into a book, Intelligent Risk Management: How to Defeat Uncertainty in High-Stakes Decisions (Amazon). The goal is to provide private sector audiences and the analysts that support them with a set of tools to stress test their decisions before execution to test their decisions for soundness. Dr. Grusin and his wife, Sarah, live outside of Ann Arbor, Michigan.
---
MARY CLARE GUMBLETON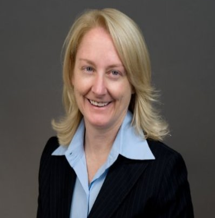 Mary Clare Gumbleton has been a small business owner for the past 13 years, specializing in federal contracting, grassroots organizing and strategic communications planning and execution. Her depth of experience includes military information operations, full cycle social media campaigns, Psychological Operations, cybersecurity, Big Data Analytics, Open Source and Fusion Intelligence Analysis. Prior to starting her businesses, Ms. Gumbleton held a variety of senior level positions across the Federal Government, including in the White House, the Treasury Department and the US Department of Education, both in communications and management.
---
MICHAEL HERB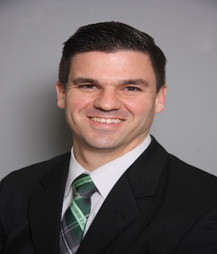 Michael Herb is the Director of the Northeast Ohio Regional Fusion Center which is one of eighty fusion centers in the United States recognized by the Department of Homeland Security. In his current role, he facilitates information sharing among Federal, State, and local stakeholders in order to anticipate and counter criminal activity and terrorism. Prior to his current position, he has served as an administrator with the Cuyahoga County Sheriff's Department, a crime analyst with the Cuyahoga County Prosecutor's Office, and was a full-time police officer with the Houston (TX) Police Department.
---
Janeth Herman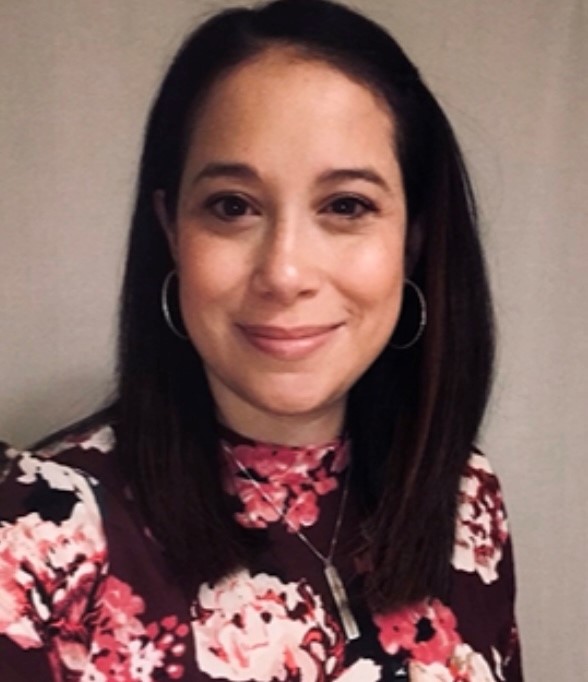 Janeth Herman has 25 years of service in the U.S. government and currently serves as an Intelligence Officer with the Department of Homeland Security. Herman has spent the majority of her career primarily focused on counterterrorism and criminal investigations. She began her government career in the United States Air Force as an Arabic and Spanish linguist and then as a Special Agent with the Air Force Office of Special Investigations. She joined the Federal Bureau of Investigation as a Special Agent followed by a position as an Intelligence Research Specialist with the U.S. Attorney's Office in the Northern District of Ohio. Herman received her undergraduate from Excelsior College. She is a graduate of the Department of Justice Leadership Excellence and Achievement Program, a program designed for future government leaders.
---
AMIRA JADOON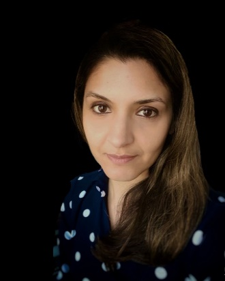 Dr. Amira Jadoon is an assistant professor in the Department of Political Science at Clemson University. Prior to joining Clemson, Jadoon worked at the U.S. Military Academy at West Point, jointly appointed in the department of Social Sciences and the Combating Terrorism Center (2017-2022). She specializes in international security, economic statecraft, and political violence, with a regional focus on South and Central Asia. Jadoon also holds external appointments at the International Centre for Counter-Terrorism (ICCT-The Hague), and the Stimson Center (Washington D.C). Prior to beginning her career in academia and research, Dr. Jadoon worked as a consultant for Deloitte London (U.K.) between 2006-2011.
---
MONA JIBRIL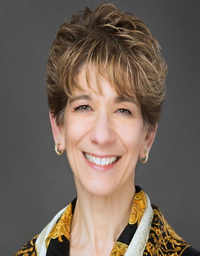 Dr. Mona Jibril is a Civil Affairs/Influence Analyst, where she integrates Civil Affairs, Civil Military Operation and Influence Operations doctrine and lessons learned into the development in policy and strategy as part of broader MAGTF/Naval initiative. Dr. Jibril is a retired Civil Affairs Colonel with over 25 years of tactical and staff experience. She holds a PhD in International Relations where she researched the political economy effects of peacebuilding.
---
CHARLES JOHNSTON
Charles Johnston has a 23-plus year career in law enforcement with over 20 of those years with the Federal Bureau of Investigation. Johnston was selected as the Assistant Special Agent in Charge of the Cleveland FBI Administrative and Intelligence Branch and Special Operations Programs, which includes the Field Intelligence Group, Intelligence Collectors, and the special operations teams. Johnston currently serves as the Assistant Special Agent in Charge of the White Collar Branch in Cleveland, with responsibility for Cyber Crime, Organized Crime, Public Corruption, Complex Financial Crime, and Health Care Fraud. Johnston taught as an Adjunct Professor at the University of Akron, where he currently sits on the Advisory Board for the Center for Intelligence and Securities Studies. Charles received his Juris Doctor from the University of Akron School of Law and his undergraduate degree from Youngstown State University. Prior to appointment to the FBI, he was an assistant prosecuting attorney in Ohio.
---
Zachary Kallenborn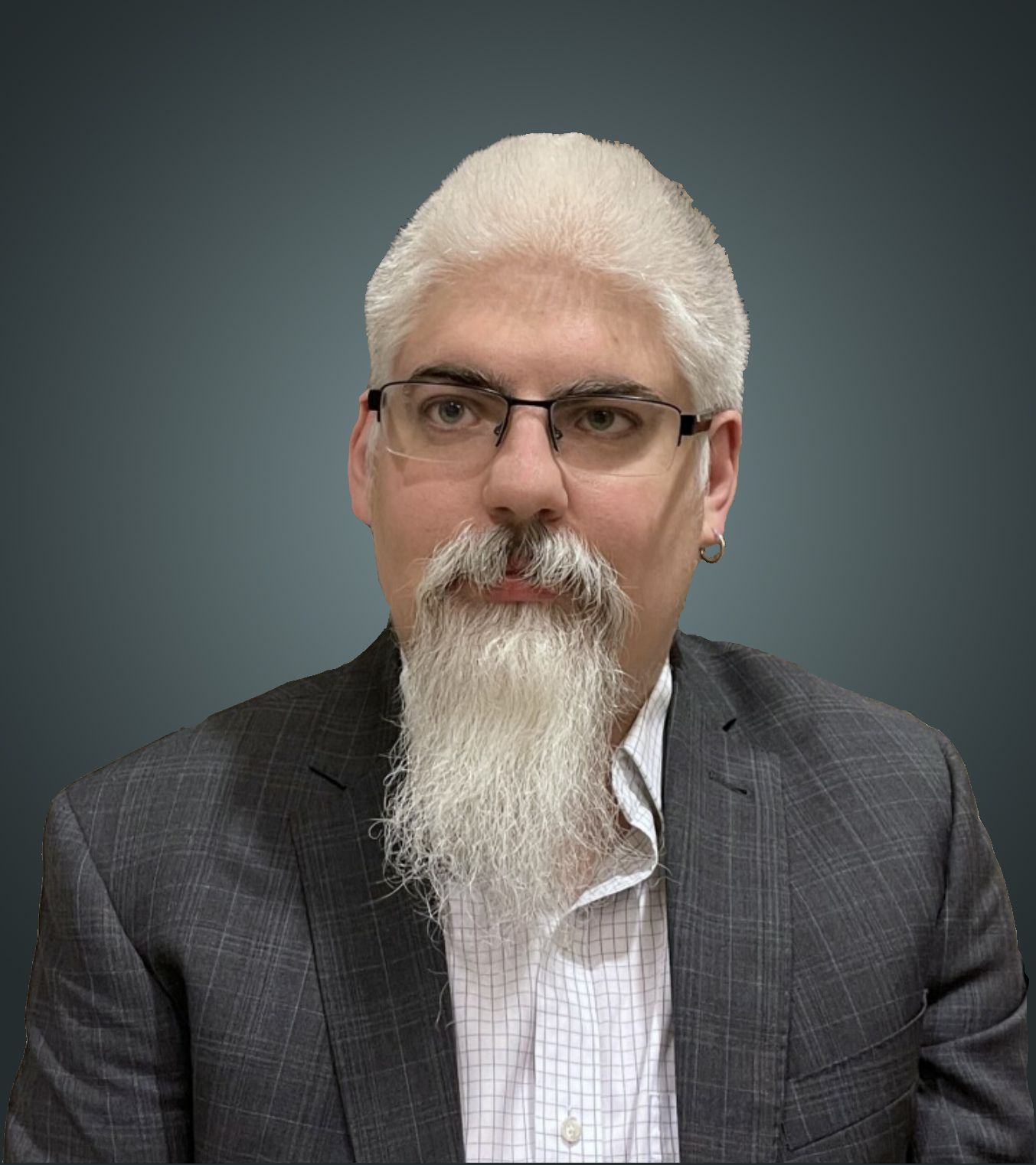 Zachary Kallenborn is an Adjunct Fellow with the Center for Strategic and International Studies, Policy Fellow at the Schar School of Policy and Government, Fellow at the National Institute for Deterrence Studies, Research Affiliate with the Unconventional Weapons and Technology Division of the National Consortium for the Study of Terrorism and Responses to Terrorism (START), an officially proclaimed U.S. Army "Mad Scientist," and national security consultant. He has published over 50 articles on autonomous weapons, drone swarms, weapons of mass destruction, and apocalyptic terrorism in a wide range of peer-reviewed, wonky, and popular outlets, including the Brookings Institution, Foreign Policy, Slate, DefenseOne, War on the Rocks, the Modern Institute at West Point, Terrorism and Political Violence, and Parameters. Journalists have written about and shared that research in the New York Times, the AP, NPR, Forbes, Popular Mechanics, Politico, al Jazeera, the Independent, Newsweek, the New Scientist, WIRED, and the BBC, among dozens of others in dozens of languages.
---
MICAH LOUDERMILK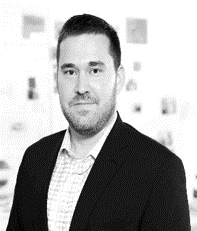 Micah J. Loudermilk is a chief technologist with the global management and information technology consulting firm Booz Allen Hamilton. As an international cybersecurity business leader, Mr. Loudermilk's work focuses on the development and implementation of national-level cybersecurity programs, strategies, and transformation efforts.
---
PAUL MIKOLASHEK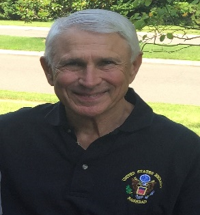 Lieutenant General Paul T. Mikolashek (Ret) is currently a Highly Qualified Expert and Visiting Professor with the US Army War College's Center for Strategic Leadership. He had a 35 year career in the US Army as an Infantryman, and served in command and staff assignments in the United States, Germany, Vietnam, Brussels, Italy, and Kuwait. He was the Commanding General, Third United States Army/Army Forces Central Command and as Coalition Forces Land Component Commander during Operation Enduring Freedom and commanded all Army Forces in Middle East and Central Asia. His final assignment was as The Inspector General, US Army. After retirement he was a Vice President for Raytheon International.
---
THOMAS PANAGOPOULOS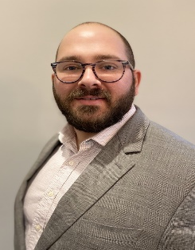 Thomas Panagopoulos is a Senior Analyst at the National Geospatial-Intelligence Agency (NGA) and a University of Akron Political Science BA and MA alumnus. At NGA, Thomas provides strategic intelligence to policymakers, warfighter support, and special event planning, and served several years overseas supporting a Combatant Command.
---
ANDREW RIGNEY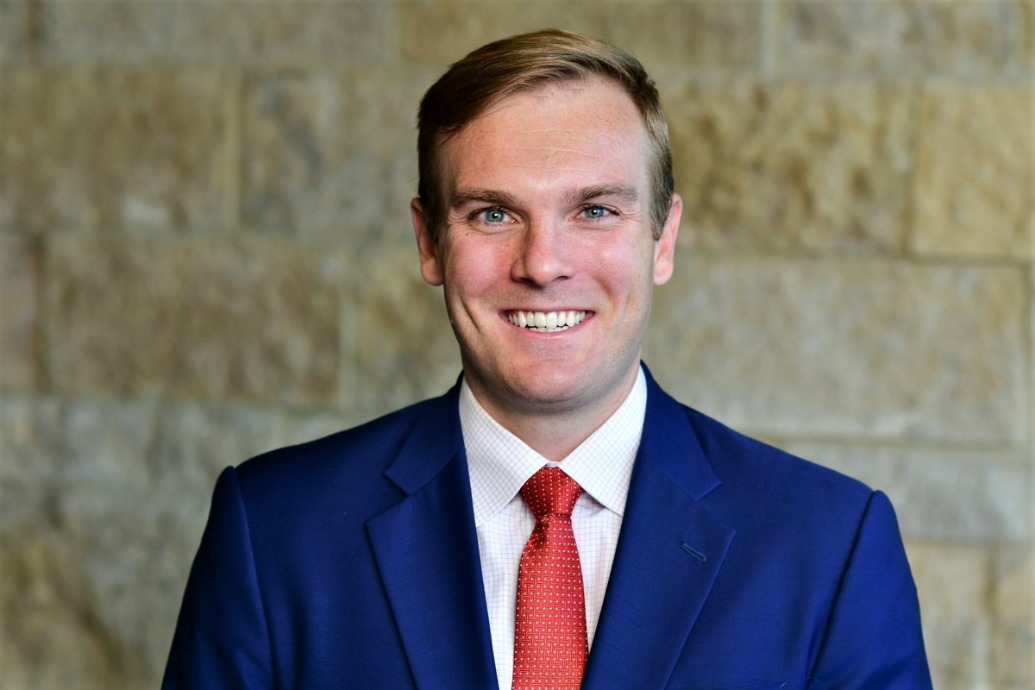 Andrew Rigney is the Vice President of Technology Security and Governance at EXPRESS. In this role, Andrew defines and executes the strategic cybersecurity vision for the company. Before joining Express, Andrew was the Director of Cybersecurity Operations at NetJets and a risk consultant for Deloitte. In the public sector, Andrew served as an intelligence officer in the US Navy and the Federal Bureau of Investigation (FBI). During his time in the military/government, Andrew focused on counterterrorism, counterintelligence, and cybersecurity issues, receiving awards from the FBI, National Counterterrorism Center, and Joint Special Operations Command. He received his MBA from the Ohio State University and a MA in International Relations from the University of Chicago.
---
TIMOTHY RILEY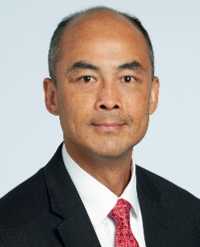 Tim Riley joined the Cleveland Clinic as the Director of Global Security in 2018. In his position he oversees security for the numerous Cleveland Clinic global locations as well as the international traveler and Expatriates. Prior to joining the Cleveland Clinic, Tim was appointed as a Special Agent with the FBI in March of 1998. The majority of Tim's 20+ year career was spent working Counterterrorism and Intelligence matters.
---
ODEAN SERRANO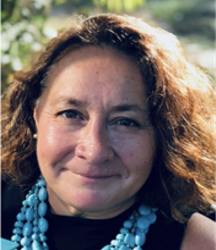 Dr. Odean Serrano worked for the US Federal Government for over 26 years. She first worked at NASA Kennedy Space Center as a space shuttle operations engineer and then at NASA Headquarters in Washington D.C. Odean joined the National Geospatial-Intelligence Agency (NGA) in 2005 as an Intelligence officer. Upon retirement in 2018, Dr. Serrano founded the Countering Wildlife Trafficking Institute (CWTI) focusing on advanced locational intelligence (GEOINT) to address transnational crimes to support multi-disciplinary experts specializing in global anti-trafficking missions.
---
CHRISTIANE THOMPSON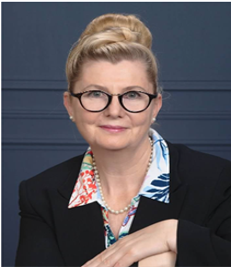 Christiane Thompson has 25+ years of service for the Department of Defense. Her experience spans analysis, operations, and military planning and allowed her positions on four continents and two combat zones. Christiane is a University of Akron alumnus with a BA and MA in Political Science. She is also a graduate of the U.S. Army Command and General Staff College and the School of Advanced Military Studies (SAMS.) As a life-long learner, she continues graduate studies at Harvard University DCE, Cambridge, MA.
---
BENJAMIN TYRREL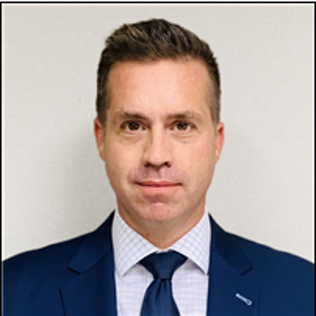 Benjamin Tyrrel is a Supervisor for the United Stated Secret Service in the Cleveland Field Office. In his current role as an Assistant to the Special Agent in Charge (ATSAIC), he oversees both sides of the Secret Service's dual missions of investigations and protection. Before moving to the Cleveland Field office in 2014, he served on the Presidential Protective Division (PPD) from 2008 to 2013, under President Bush and President Obama. While assigned to PPD, ATSAIC Tyrrel traveled extensively throughout the world establishing the security plan for the President of the United States. ATSAIC Tyrrel also serves as a field instructor teaching multiple disciplines such as motorcade ambush recognition, shift deployment, and Emergency Medicine. After a 23 year career in the United States Secret Service, ATSAIC Tyrrel has concentrated his recent efforts into the recruitment and hiring of the best potential applicants in NE Ohio.
---
KATHRYN SCHALOW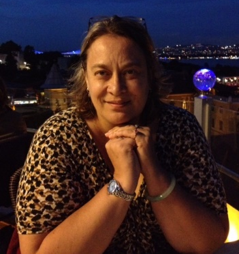 Kathryn Schalow is Senior Advisor to the Policy, Programs and Resources Office of the Under Secretary for Public Diplomacy (R/PPR). Immediately prior to this role she was the Director of the Office of State Defense Integration in the Political Military Bureau overseeing the Foreign Policy Advisor (POLAD) and Military Advisor to State (MIlad) exchange programs at the Department of State. She also served as the Director of the Quadrennial Diplomacy and Development Review, a four-year strategic planning tool for the Department. Ms. Schalow is a career foreign service officer and seasoned public diplomacy professional who has served at U.S. Missions in Bulgaria, South Africa, Thailand and Turkey as well as the EUR, SCA and EAP Bureaus at the Department.
WAYNE STONE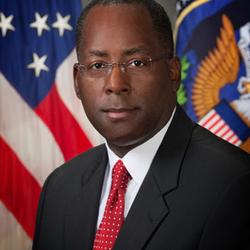 Lieutenant Colonel Wayne Stone is the Senior Recanati-Kaplan Resident Fellow at Harvard University. Wayne has served in multiple senior management positions within the United States Intelligence Community, most recently as the Senior Executive Management Officer in the Office of the Director of National Intelligence (ODNI). Prior to this role, he served as the Acting Inspector General of the Intelligence Community. Wayne has been a Senior National Intelligence Officer for more than ten years with the Office of the Director of National Intelligence; and throughout the intelligence community, including senior positions with the Defense Intelligence Agency and the National Geospatial- Intelligence Agency. Mr. Stone retired from the U.S. Army as a Lieutenant Colonel.