Fall 2020 —
We regret that due to COVID-19, the English Language Institute will not be enrolling students, offering tutoring, or conducting U-ADEPT testing during Fall 2020.
We are still accepting applications for Spring 2021. More details below.

Contact ELI
Phone: 330-972-7544
Fax: 330-972-7353
Email:
Student Services Coordinator: Sherri Niesz
---
ELI Faculty & Staff
ELI is proud to have an experienced and highly creative faculty, dedicated to providing our students with quality instruction that is based on sound theory and methods in second language instruction. All of our instructors have Master's degrees in TESL or TESL-related fields.
All of our faculty members have learned other languages themselves and many have studied and worked overseas. They know firsthand the challenges involved in acquiring a new language and adjusting to life in a new country and culture.
We all look forward to meeting you here in Akron, OH and helping you reach your goal of learning English and making your career dreams come true.
---
Andrea Woll
Faculty and Program Coordinator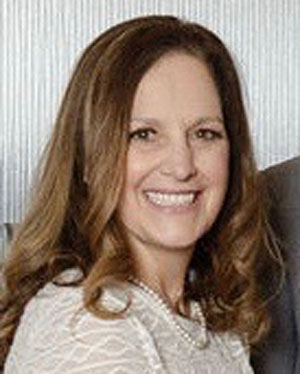 abwoll@uakron.edu
Andrea has taught ESL for the last 17 years: 2 years in Japan, 5 in Chicago, and 10 in Ohio. Her Master's degree is from DePaul University (Chicago, IL) and her Bachelor's degree is from Wittenberg University (Springfield, OH). She mostly teaches Advanced and High Intermediate English levels at the ELI, and she is one of the Curriculum Coordinators of the program. She also tutors international UA students. She and her family love to travel, and she appreciates all the knowledge she has gained about the world from the diverse perspectives of her multilingual students. She looks forward to meeting and working with you!
---
Anna Foran
Faculty and Program Coordinator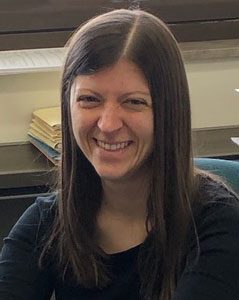 Anna has been teaching and working in the field of TESOL since 2009, when she earned her TEFL certificate through Ohio University as part of a study abroad experience that contributed to completing a Master's in International Affairs. In 2010, Anna received a Master's in TESL from Kent State University, and since then she has worked as an ESL instructor, tutor, and placement examiner at several different colleges and universities in Ohio. For about six and a half years, until end of 2018, she taught ESL courses in the ELI at the University of Akron, focusing on speaking and listening at the advanced level. As of January 2019, Anna is the administrator of the ELI, a role which includes advising, tutoring, and scheduling duties, as well as supporting the teaching faculty.
---
Cameron Camp
Assistant Lecturer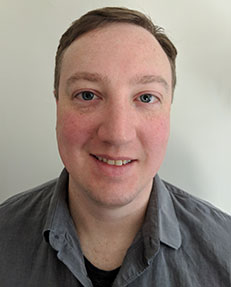 Cameron Camp has taught at UA in the English Language Institute since January 2018. During this time, he has taught grammar to Pre-Intermediate, Intermediate, and High Intermediate English Language Learners (ELLs). He also teaches speaking and listening courses for Advanced ELLs. Camp prepares students on how to get through lectures they may face, as well as techniques for speaking to peers during projects.
Since earning his M.A. in TESL from Kent State University, Camp has taught Business English and Public Speaking to students at Kent State University's Stark campus and he is currently teaching ESL courses as a training specialist for Cuyahoga Community College's Aspire Program.
Having studied and lived abroad several times, his favorite part of working at the ELI is assisting students with the task of learning about the host country culture and developing proficiency in another language, just as his teachers helped him learn French. Outside of work, he is an academic proofreader, and his hobbies include baking, cooking, cycling and home brewing.
---
Tiffany Diefendorf
Assistant Lecturer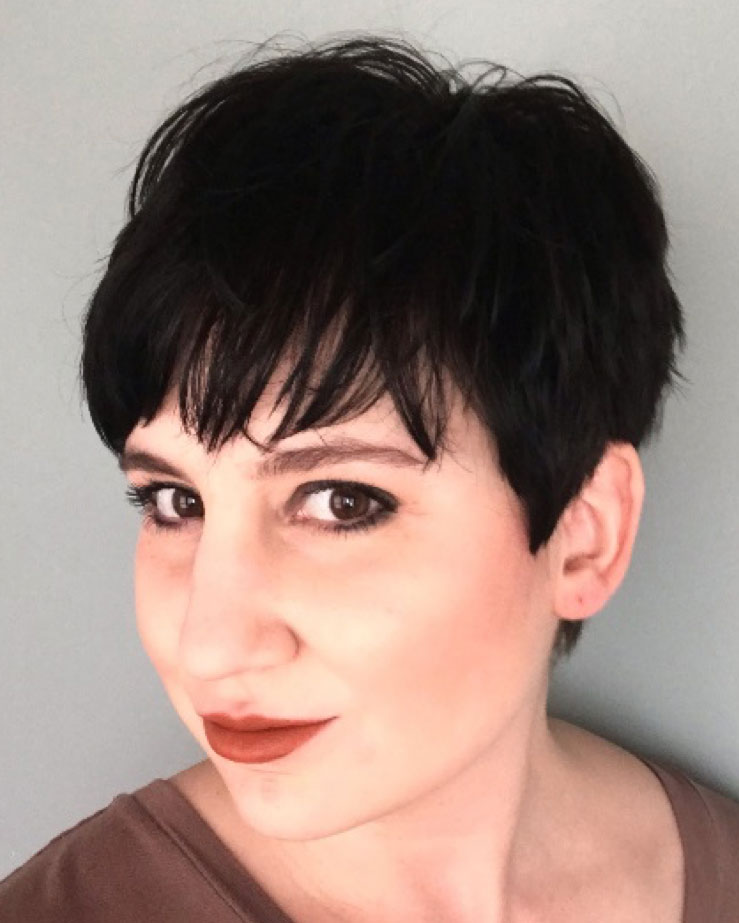 Tiffany's love for the English language began in her undergraduate career. She struggled with choosing a major and considered English or creative writing. By chance, she heard of the Teaching English as a Second Language program. After investigating the program, she knew this was the one for her. Tiffany went on to receive her MA in TESL in 2015 from Kent State University.
Since then, she has worked with many universities and programs teaching English to international students. She has taught visiting teachers from Saudi Arabia and tutored their children during their stay. Tiffany has also worked with the International Institute of Akron as a debate coach in the Inquiring Minds Summer Camp program in 2016. In the fall of 2016, Tiffany worked with a small group of teachers to develop a special program for a group of students from Kosovo. Along with her many jobs teaching English, she also tutors students on a regular basis. Currently Tiffany teaches at Kent State Stark, Cuyahoga Community College, and The University of Akron. She values being a part of the University of Akron community.
---
Brenda Matanick
Assistant Lecturer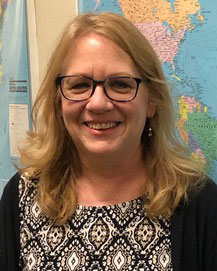 bmatanick@uakron.edu
Brenda began teaching ESL in 2007 at The University of Findlay, where she earned an MA in TESOL. Her Master's thesis is in reading. In the summer of 2010, the university sent her to teach at Jinju National College of Education in South Korea. Brenda's overseas teaching experience also includes a brief stint in China. Following her time in Findlay, Brenda taught ESL at Tiffin University. Brenda also has extensive experience tutoring international rotational staff at Japanese and Brazilian companies. In the fall of 2014, she moved back to her home area and was hired as an adjunct ESL instructor both at Kent State University and at the ELI of The University of Akron. Brenda has taught all skills and levels of ESL, but especially enjoys teaching reading and vocabulary, which she is currently teaching at the ELI.
Sherri Niesz
Student Services Counselor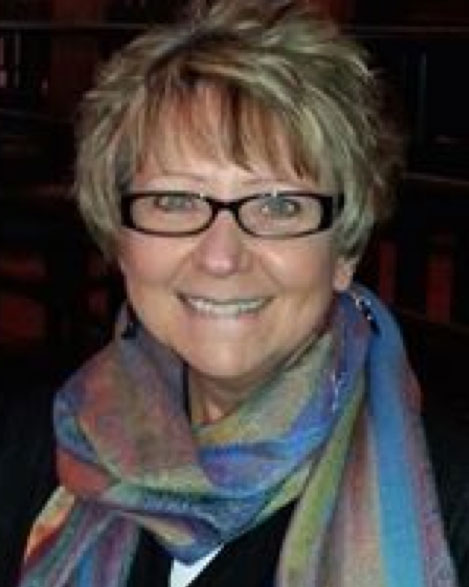 sniesz@uakron.edu
Sherri has worked at The University of Akron for 31 years, 21 of those years in the English Language Institute. The best part of her job is meeting all the wonderful students from around the world. Although she has not traveled to many other countries, the international students help her experience their cultures right here in Akron, Ohio! In her spare time, she loves to vacation to the beach, read books, and enjoy music and cultural events.
---
Beatriz Rangel
Assistant Lecturer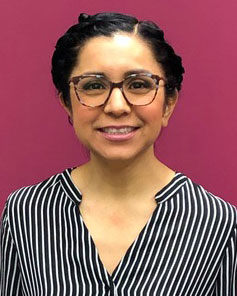 br11@uakron.edu
Beatriz was born and raised in Mexicali, Mexico, where she attended college for a few years before moving to southern California. After completing an English as a Second Language (ESL) program at a local community college, she enrolled in San Diego State University where she completed the Bachelor of Arts and Sciences in Liberal Studies. During her work-study, she discovered the joy of teaching ESL students and decided to further her studies in language learning to pursue a career in ESL education. She then enrolled at California State University San Bernardino where she studied the Master Degree in English Composition with a concentration in TESL and Applied Linguistics. She completed her masters in 2003, and after teaching ESL and Developmental Reading at Imperial Valley College, she moved to Northeastern Ohio in 2004. Beatriz has taught ESL at Cleveland State University as well as the University of Akron ELI where she has been part of the adjunct faculty since 2014.