Akron Law prepares students for growing field of health law
10/06/2020

On the first day of class in the health law course he teaches, University of Akron School of Law adjunct professor Christopher Goff typically asks students to write down on an index card their answers to a dozen or so questions. One of those is: What do you want to do in health law?

"Most of the students who are taking my course, Healthcare Organization and Finance, have already decided it's the area they'd like to practice in. But nine times out of 10, the response is the same: 'I want to be a hospital in-house counsel,'" said Goff, who is co-chair of the school's Health Law Certificate program and CEO and general counsel of Employers Health, a national employee benefits plan advisory firm based in Canton.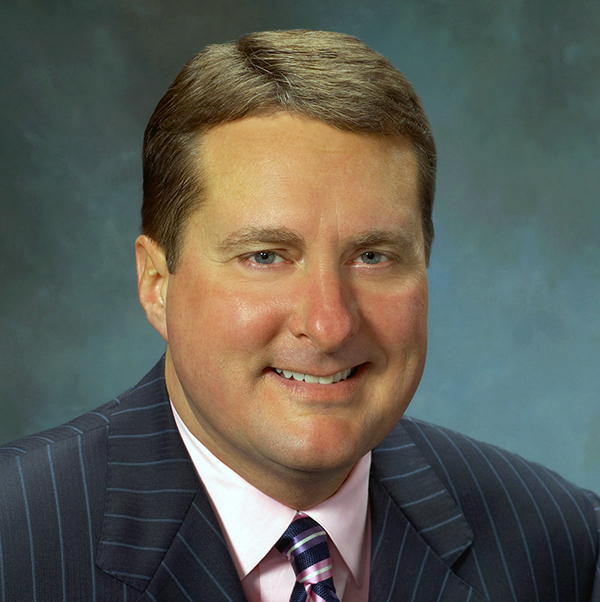 Chris Goff
"First, it's very difficult for a new graduate to go right into an in-house counsel role. Typically health systems are looking for attorneys with five to seven years of experience in a law firm before they would hire them. And second, the range of sub-specialties and career paths in health law is so much broader than most students realize."
These sub-specialties include government provision of health care, corporate and tax law, contracts and employment law, public health, and pharmaceutical and medical device development regulations, among other areas, according to Goff.
"There is even an intersection between criminal law and health law because of fraud and abuse that can happen within Medicare, Medicaid and private insurance," he added.
"Compliance and risk management are two areas that a lot of health lawyers are going into," said Daniel Glessner, Goff's co-chair of the Health Law Certificate program and a former Akron Law adjunct professor.
"Because the health care sector is so heavily regulated, compliance and risk management have become essential functions in any large health care organization. I would probably say a third — maybe even half — of in-house compliance officers today have their law degree," said Glessner, who is the managing partner at Brouse McDowell and former chair of the firm's health care practice, which includes seven attorneys dedicated to health care law.
The COVID-19 factor
Each year, the National Jurist magazine asks law school career planning experts to predict what will be the hottest practice areas.
"While a number of practice areas would have been strong regardless of the pandemic — think health care law — they have gotten even hotter because of it," writes the author of the 2020 article.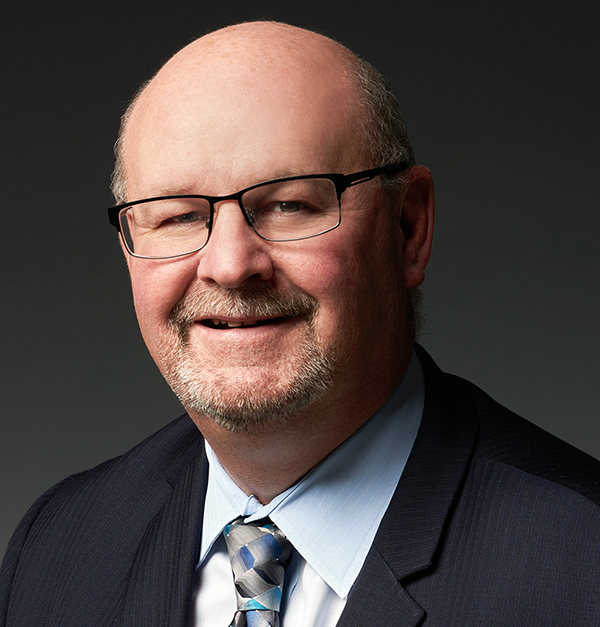 Daniel Glessner
Similarly, a recent U.S. News & World Report article stated, "Rapid growth within this industry translates to a high level of demand for attorneys who specialize in health care law, experts say, adding that the coronavirus pandemic is likely to increase the need further."
"The COVID-19 pandemic really did accentuate the need for special legal expertise in the health care area," Glessner said.
"A lot of rule changes came out from agencies such as the Department of Health and Human Services and [the Centers for Medicare & Medicaid Services]. Organizations needed somebody who was familiar with the health care regulatory structure to interpret those changes," he continued.
"For example, Medicare said, 'We weren't paying for telehealth in the past, but now we are, because we don't want people coming into the office.' So, how's that going to be paid for? How do you set those programs up? That immediately became a top priority for health care providers, and many of them turned to their outside legal counsel for help."
This illustrates something that Glessner enjoys about health law.
"It's constantly changing. We practice law with the Federal Register next to us to see what rule and regulatory changes are coming, as opposed to some practices that rely on going back in time and looking at precedents."
Goff makes a similar point.
"Health law is an area where lawyers are often involved with the legislative process. For a project I'm working on, I was looking at just Ohio legislative initiatives. Right now, between the House and Senate, we have 27 bills that impact either managed care organizations or pharmacy benefit managers."
The Health Certificate
To earn the Health Law Certificate, students are required to complete a core set of four health law courses along with a health law externship.
To make the program a bit more flexible, the school recently began selectively allowing students to take some courses outside the core to count towards the certificate, as well as waiving the externship requirement in favor of some other type of experiential learning or academic project, according to Glessner.
"I highly recommend the externship because I think the opportunity to work with an attorney who is practicing this kind of law day to day is just a huge benefit," he said. "But we want to make sure that all students, regardless of their situation, can participate in the program."
Goff urged students considering health law to think beyond just those core courses.
"I feel that many health law students miss the boat because they hear this information in the spring of their second year or the fall of their third, and then they don't have enough time to plan accordingly."
For students looking to work with health care providers or payers, Goff recommends taking elective courses in administrative law, antitrust, either corporations or business associations, corporate taxation, evidence, mergers and acquisitions, and at least one employment-law-related course.
"Taking these courses will make them better lawyers, and they will require less training on the job, which will make them more attractive to employers," he said.
A health care hotbed
There is another, very practical reason Akron Law students should consider a career in health law.
"In Northeast Ohio, you're in a hotbed of large and really well-regarded health care institutions," Glessner said.
According to the business development group Team NEO, Northeast Ohio is a $22 billion health care hub with 60 hospitals, including the world-renowned Cleveland Clinic, as well as Akron General, Summa Health System, University Hospitals, Aultman Hospital, Mercy Medical Center, and Northeast Ohio Medical University. The industry is supported by a vibrant biomedical community that includes 700 biomedical businesses that have raised more than $3 billion in growth capital since 2002.
All these businesses and organizations — and many others around the country — keep a lot of local lawyers busy.
Goff noted that his firm, Employers Health, provides services to more than 215 clients representing approximately 400 organizations domiciled in 34 states. He has six attorneys among his 43 employees.
"The thing about health care is that it's really a national practice," Glessner said. "I don't have clients just in this area. Most of the issues you're dealing with are federal in nature, so there are no barriers to practicing in another state."
---
Media contact: Lisa Craig, 330-972-7429 or lmc91@uakron.edu.