THE UNIVERSITY OF AKRON SCHOOL OF LAW
Take advantage of a law school acclaimed for its practicality, flexibility, ideal size, affordability, and overall quality. Why Akron Law is right for you.

GRE and LSAT now accepted
Akron is the first public law school in Ohio to accept the GRE and the first law school in the country to do so whose annual tuition for all students is under $25,000.

Help support Akron Law students
You can help support Akron Law students with your gift to the Akron Law Student Assistance Fund.

Blended Online J.D. Program
Our new Blended Online J.D. Program makes it easier for people with full-time jobs and other obligations to attend law school.
Prospective students

Admissions
We offer a variety of enrollment options (full time, part time, enroll in January, August or May). Plus: How to apply. Tuition and fees. Financial aid options.

Academics
See our degrees and certificates, our areas of study, international offerings, and legal-skill development opportunities.

Clinical programs
Through our clinical programs, you can build expertise in such areas as trademark, immigration, civil litigation, economic development and more.
News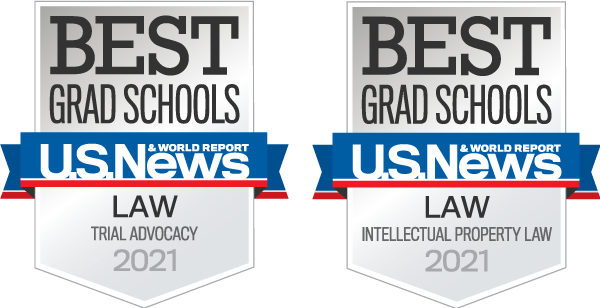 Trial Advocacy Program ranked No. 25 in country by U.S. News
The latest U.S. News & World Report Best Law Schools Ranking rates our Trial Advocacy program No. 25 in the country. The Intellectual Property ranked No. 51, while Part-time Studies was No. 46.