The University of Akron and The American Heart Association Join Forces for Coeds Go Red
01/31/2013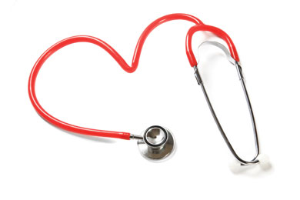 Learn more about taking charge of your heart health with the Go Red for Women Movement! On Feb. 27 from 11:30 a.m. - 1 p.m., The University of Akron and The American Heart Association will join forces for the annual Coeds Go Red event to be held in the UA Student Union Ballroom.
Attendees will enjoy a free heart-healthy lunch, a welcome from Jim Tressel, and a program presented by Cheryl J. Johnson, M.D., FACOG, medical education clerkship director for Akron City Hospital's department of obstetrics and gynecology. In addition, attendees may participate in drawings including a $50 Barnes & Noble gift card, the Macy's Clinique booth for a quick "pick-me-up," and free blood pressure and BMI screenings from the College of Nursing. Attendees are also encouraged to wear red to support the Go Red for Women Movement.
Registration is required. RSVP by Feb. 20 to Molly Palmer at molly.palmer@heart.org, 330-664-1908, or register online here .
This event is sponsored by a grant from the John S. and James L. Knight Foundation, with additional support from Summa Health System and The University of Akron School of Law, School of Nursing, Department of Telecommunications, Division of Strategic Engagement, and Talent Development and Human Resources.