School of Law's Intellectual Property Program receives another top rating
03/23/2018

The University of Akron School of Law's Intellectual Property (IP) program was awarded a grade "A-" rating in The National Jurist's preLaw magazine for Spring 2018 — alongside schools like Stanford, Illinois and Vanderbilt and ahead of NYU, Penn State, Arizona, Michigan, Penn and Virginia, among other law schools. The only other Ohio law schools appearing in the IP rankings are Case Western Reserve University and University of Dayton.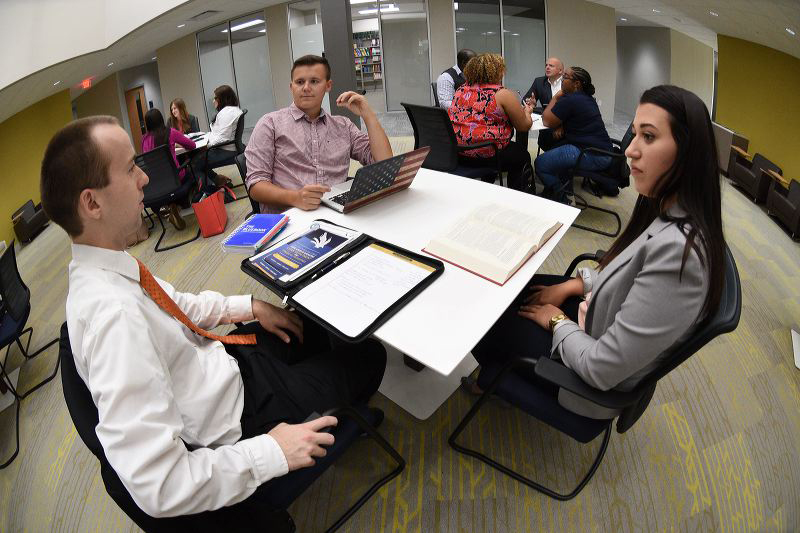 Students gather in the newly renovated C. Blake McDowell Law Center.
Akron Law's IP program received the "A-" because of the breadth of its curricular offering and for attaining high scores in each of the following benchmarks:
Concentration in IP
Supporting a clinic
Externships
Student organizations
Center that facilitates the study and advancement of IP
Certificate in Intellectual Property
Intellectual property refers to original creations of the mind, such as inventions, symbols and images. Akron Law's IP program prepares students to deal with legal issues involving trademarks, patents, copyrights and much more. The program also offers ongoing interactions with lawyers, authors and inventors to help students develop their skills in law and begin building their careers.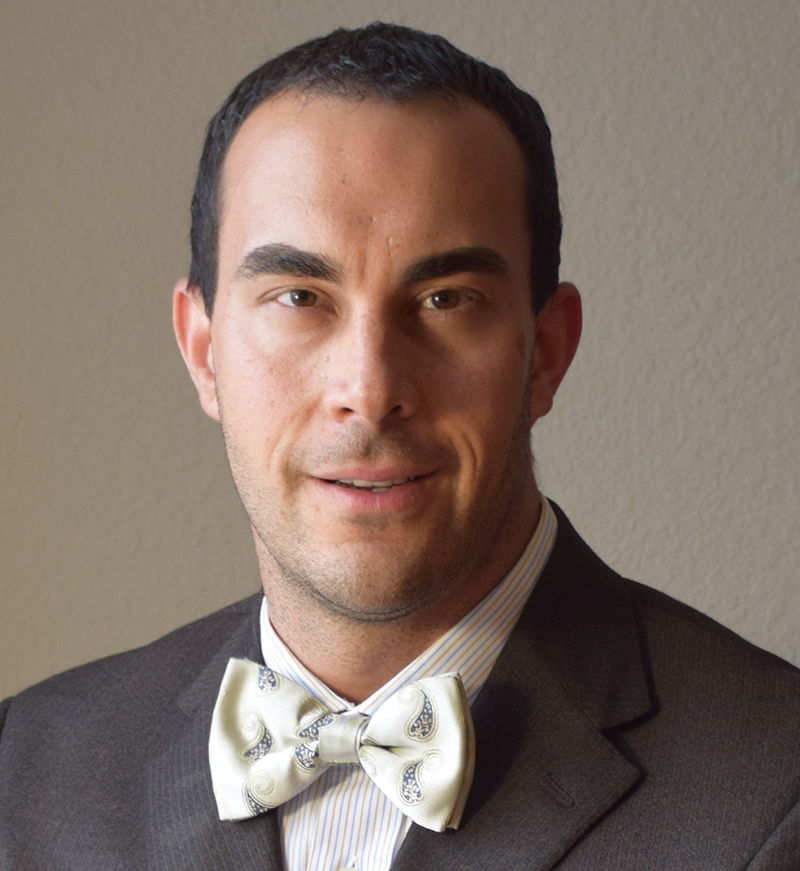 "Our program prepares students by first introducing them to the foundational concepts and building blocks of the intellectual property system," explains Prof. Ryan Holte, director for the Center for Intellectual Property Law & Technology and David L. Brennan Associate Professor of Law. "Then we build on this foundation by letting the students study advanced topics in the areas of IP they want to specialize in for future legal practice."
Holte has been nominated to the United States Court of Federal Claims. His nomination was voted out of the Senate Judiciary Committee, with the next and final step being a confirmation vote by the full U.S Senate.
Akron Law's IP program is one of the most comprehensive Intellectual Property programs in the country. It offers more than 20 courses, such as Licensing Intellectual Property, Trademark Prosecution Clinic, Patent Prosecution and Sports Law. Akron Law also offers a Master of Laws in IP, which can be completed in just two semesters, and a joint JD/LLM program in IP that can be finished within three years. In addition, Akron Law offers a Certificate in Intellectual Property for non-lawyers, such as engineers, paralegals, or those whose jobs require, or would be enhanced by, a basic understanding and knowledge of IP law concepts.
The IP program at Akron Law also was recognized as one of the best in the nation in the Spring 2017 and Winter 2016 issues of preLaw. The Trial Advocacy program received "top school" honors in the Winter 2018, Spring 2016, and Winter 2015 issues of the magazine. Akron Law was listed as a top school for bar exam preparation in the Winter 2017 issue, as a "Best Value" law school in the Fall 2015 issue, and as the #7 school in the nation for training prosecutors and public defenders in the Winter 2016 issue.
---
Media contact: Lisa Craig, 330-972-7429 or lmc91@uakron.edu.