Master of Studies in Law introduced at UA
02/21/2017

Today's complex business environment requires an ever-expanding set of professional capabilities, with legal knowledge becoming increasingly important for people with a variety of backgrounds. Medicine, social work, journalism, engineering and human resource management are among the fields that regularly encounter legal issues. From court reporting to child protective services laws, professionals interact with legal situations and professionals on a regular basis.

To develop a better understanding of the law in their fields, professionals can pursue a Master of Studies in Law (MSL) at The University of Akron's School of Law. The MSL provides a legal background for professionals who want to gain knowledge in law, but who do not wish to pursue the traditional three-year Juris Doctor degree.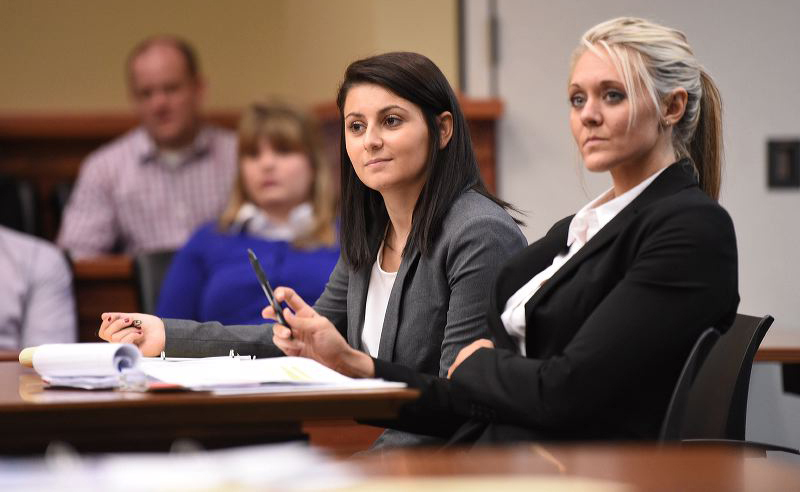 ---
"We're very excited to launch the MSL program," said Ryan Vacca, interim co-dean of UA's School of Law. "Because the law impacts nearly every area of business, we believe professionals that have a basic understanding of the law and policies underlying in these areas will help them distinguish themselves within their fields and benefit their employers, customers and clients."
The School of Law's MSL can be earned by completing 30 credit hours in one academic year or over several years as part of the School of Law's flexible part-time program. Students can tailor their course selection to fit their career focus. Nearly all of the law school courses are offered, including courses in the areas of intellectual property law, health law, business law, international law and criminal law. Details about the program.
Students can begin to pursue the degree at the start of the spring or fall academic semesters. The application deadline for fall admission is June 30 and Nov. 15 for spring admission. For questions or more information, contact the School of Law's Admissions Office at lawadmissions@uakron.edu or 1-800-425-7668.

Story by Courtney Bosetti
---
Media contact: Lisa Craig, 330-972-7429 or lmc91@uakron.edu.