Rosalie J. Hall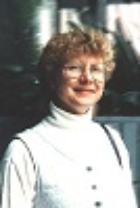 ---
Biography
Dr. Hall received her Ph.D. in I/O Psychology from the University of Maryland in 1988. Her research interests include organizational climate and socialization, interpersonal perception in work settings, and quantitative methodology. Courses typically taught include organizational change and transformation, structural equation modeling, and research methods, as well as undergraduate social psychology. Her publication outlets include Journal of Applied Psychology, the Academy of Management Review, and Leadership Quarterly.
---
Publications
Elicker, J. D., McConnell, N. L., & Hall, R. J. (In press). Research participation for course credit in Introduction to Psychology: Why don't people participate? Teaching of Psychology.
Woods, S., J., Kozachik, S. L., & Hall, R. J. (in press). Predicting subjective sleep quality in women experiencing intimate partner violence: Unique contributions of PTSD symptom clusters, depression, and physical health. Journal of Traumatic Stress.
Doheny, M. O., Sedlak, C. A., Hall, R. J., & Estok, P. J. (in press). Structural model for osteoporosis preventing behavior in men. American Journal of Men's Health.
Baena, E., Allen, P. A., Kaut, K. P., & Hall, R. J. (2010). On age differences in prefrontal function: The importance of emotional/cognitive integration. Neuropsychologia, 48, 319-333.
Lord, R. G., Diefendorff, J. M., Schmidt, A. M., & Hall, R. J. (2010). Self-regulation at work. Annual Review of Psychology, 61, 543-568.
Levant, R. F., Hall, R. J., Williams, C., & Hasan, N. T. (in press). Sex differences in alexithymia. Psychology of Men & Masculinity.
Hall, R. J., Lord, R. G., & Foster, K. E. (2009). Considerations in applying the social relations model to the study of leadership emergence in groups: A leadership categorization perspective. In F. J. Yammarino and F. Dansereau (Eds.), Multi-Level Issues in Organizational Behavior and Leadership (Vol. 8 of Research in Multi-level Issues), pp. 193-213. Bingley, UK: Emerald.
Woods, S. J., Hall, R. J., Campbell, J. C., & Angott, D. M. (2008). Physical health and posttraumatic stress disorder symptoms in women experiencing intimate partner violence. Journal of Midwifery & Women's Health, 53, 538-546.
---