Ronald F. Levant, Ed.D.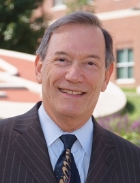 ---
Biography
Ronald F. Levant holds a B.A. in psychology (honors with great distinction) from the University of California, Berkeley; an Ed.D. in clinical psychology and public practice from Harvard University; and an M.B.A. in general management (high honors) from Boston University. Dr. Levant has been one of the leading pioneers of the new field of the psychology of men. He played the key role in the late 1980's and early 1990's in envisioning and developing this new field, serving as co-founder, co-chair, and the first President of the Society for the Psychological Study of Men and Masculinity (APA Division 51). He co-edited A New Psychology of Men (Basic Books, 1995), which has been cited as "the most salient publication" in the new psychology of men (Cochrane, 2010, p. 45). Furthermore, the APA journal, Psychology of Men & Masculinity is now in its 16th year of publication, and has a 2013 Impact Factor of 1.823, and Levant has served as Editor for half of that time. Considered a foremost authority on the psychology of men and masculinity, Dr. Levant conducts research on men's gender role strain, emotional expression, mental and physical health, fathering, and masculinity ideology in a multicultural perspective. He has authored, co-authored, edited, or co-edited 16 books, and over 200 refereed journal articles and book chapters. His forthcoming book is: Levant, R. F., & Wong, Y. J. (eds.) (2016). The Psychology of Men and Masculinities. Washington, DC: American Psychological Association. Fellow and 2005 president of the American Psychological Association, Dr. Levant has also served as president of its Division 43 (Family Psychology) and of the Massachusetts Psychological Association. He is a licensed psychologist and a double diplomate of the American Board of Professional Psychology (clinical and family psychology). His numerous awards include the 2010 American Psychological Association Award for Distinguished Contributions to Applied Research, 2002 Harold Hildreth Award (Division 18, Psychologists in Public Service), and 1995 Ezra Saul Psychological Service Award (Massachusetts Psychological Association). More information on Dr. Levant's research is available at his website http://www.drronaldlevant.com/. Dr. Levant directs the Psychology Department Counseling Clinic, and teaches the first and second year counseling practicum and undergraduate courses in social psychology, introduction to clinical and counseling psychology, and the psychology of men and masculinity.
---
Publications
Levant, R. F., Hall, R. J., & Weigold, I. & McCurdy, E. R. (2015). Construct Distinctiveness and Variance Composition of Multi-Dimensional Instruments: Three Short-Form Masculinity Measures. Journal of Counseling Psychology, 62, 488-502.
Levant, R. F., Parent, M. C., McCurdy, E. R, & Bradstreet, T. C. (2015). Moderated mediation and health outcomes of the relationships between masculinity ideology, outcome expectations, and energy drink use. Health Psychology. (in press).
Levant, R. F., Allen, P. A., & Lien, M-C. (2014). Alexithymia in men: how and when does the deficit in the processing of emotions occur? Psychology of Men and Masculinity, 15, 324-334.
Mellinger, C. L. & Levant, R. F. (2014). Moderators of the relationship between masculinity and prejudice against sexual minorities. Archives of Sexual Behavior, 43, 519-530.
Levant, R. F., Stefanov, D.G., Rankin, T. J., Halter, M. J., Williams, C. M., & Mellinger, C. (2013). Moderated path analysis of the relationships between masculinity and men's attitudes toward seeking psychological help. Journal of Counseling Psychology, 60,392-400.
Levant, R. F., Hall, R. J., & Rankin. T. J. (2013). Male Role Norms Inventory-Short Form (MRNI-SF): Development, confirmatory factor analytic investigation of structure, and measurement invariance across gender. Journal of Counseling Psychology, 60, 228-238.
Mahalik, J. M., Good, G. E., Tager, D. T., Levant, R. F., & Mackowiak, C. (2012). developing a taxonomy of helpful and harmful practices for clinical work with boys and men. Journal of Counseling Psychology, 59, 591-603.
---