A MESSAGE FROM THE PRESIDENT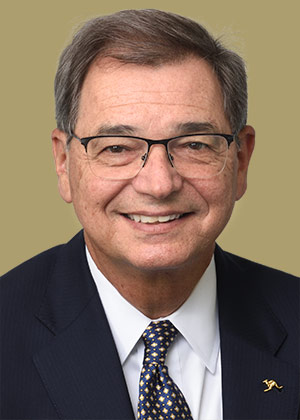 Zips alumni,
I hope that all of you are healthy and enjoying the return of spring, the season of renewal. It seems that, as the weather turns warmer, our hopes turn brighter by the day at The University of Akron.
After a challenging year, things are looking up. Or, I should say, we are looking up. All of us — administrators, faculty, staff, students and the Akron community — are looking up, and forward, to the next 150 years of success for this historic institution.
This fall, we're safely reopening campus and returning, as much as we can, to something like normal life. We're continuing to build, strengthen and expand our nationally renowned programs, as well as our partnerships throughout the city and region. We're also creating new pathways and opportunities for students to receive a higher education.
Above all, we're reaffirming our reputation as a leading public urban research university, committed to fulfilling our long-standing promises to the people of Akron and Northeast Ohio.
We've learned much from this past year. We've learned that we are resilient. We are courageous. We are united. We are, now and always, Zips.
We keep looking up. We keep rising.
Sincerely,


Gary L. Miller
President
The University of Akron