NEWS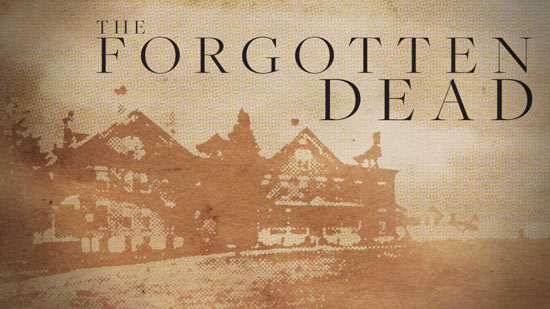 Documentary edited by UA students tells the history of unmarked graves at Akron's Schneider Park
Read Park's sad, cruel history inspires actors, writers, documentarians to revive 'Forgotten Dead'.
Anthropology in the news in the time of COVID acting globally and locally!
Anthropologist Heidi Larson leads in shifting relationships between governments, international health organizations, and people to promote understanding and use of vaccines.
Offering lessons for how anthropology helps solve problems in many contexts between people with different backgrounds and differing access to power, Larson emphasizes engagement with communities. "Building trust," Larson says, "is an everyday action, one that requires a shift in mindset, not a whole new set of operating instructions."
Local undergraduate research education continues in UA's open-air fieldwork class
http://onlinedigeditions.com/publication/?i=676858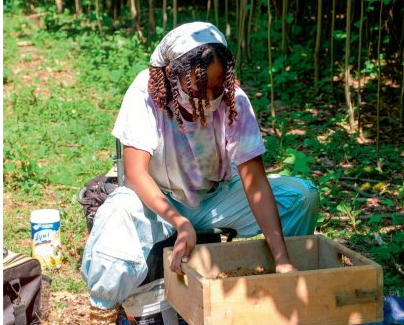 Heidi Larson
---
What Can You Do With an Anthropology Degree?
What Is Anthropology and What Can You Do With That Degree? | Published in U.S. News
War of 1812 Boatyard in Our Own Backyard?
Local archaeologists including our own UA archaeology professor Timothy Matney, are working to complete a geophysical survey of the site. The site, purchased by the Summit Metro Parks in October 2016, is the former Valley View Golf Club.
More information found by following the Beacon Journal/Ohio.com link to the complete article below.
UA Students Explore Grave Site at Schneider Park
Article re-printed from the Akron Beacon Journal, published July 7, 2017.
Akron residents looking for definitive proof of the dead buried at Schneider Park better keep on digging. Without scratching the surface, science only goes so deep. After three weeks of meticulous data gathering in the hot summer sun, a team of University of Akron students told the public Friday that nothing is certain without a shovel. "We can't be sure that any of these are graves without excavation. Unless you dig, you will never be sure," said Morgan Revels, a graduate student.
But what they can say is that for every grave-like shape seen above ground, two more lurk below. Revels and a team of mostly undergraduate students led by UA archaeology professor Tim Matney explored one of the most wildly intriguing — and among the darkest — mysteries in Akron. The 15-acre city park off Mull Avenue was once the swampiest corner of a 230-acre farm that surrounded a poorhouse and sanitarium for the disabled, indigent and mentally ill. It closed nearly 100 years ago. Akron Beacon Journal articles older than that detail the mistreatment of inmates, as those placed in the old Summit County Infirmary were called. When they died, no one came to claim their bodies, which were dumped into graves on the mucky southern edge of the property beside hundreds of Akron's unclaimed, including newborn babies found floating in the canal, decapitated bodies lying near train tracks and immigrants who perished while building Akron.
Library presentation
On either side of a projection screen at the Highland Square branch library, the students spoke in pairs to a crowd of nearly 100 residents who stood when seats quickly filled up.
It was Matney's last assignment for his students: report what they found to the public.
The students explained that the project began when Eric Olson, a Cuyahoga Falls resident and budding historian, read a 2009 Beacon Journal article chronicling the sordid history of the poorhouse. The article is a required reading in a UA class on human diversity and eugenics. Olson followed 150 years of newspaper articles and medical records, frustrated by the absence of a single ledger that might list the names of every poor soul laid to rest in the pauper's grave at Schneider Park. Some of the bodies are believed to have been moved in a post-World War II public works project. That might explain a uniform sandy patch between the noticeable graves. The bodies may have ended up at the infirmary's new location in Munroe Falls. But there's no record of the dead, only rumors. "The only reason we have burial records from the Munroe Falls site is because someone found them in a trash can on the last day before it was bulldozed," Olson told the inquisitive crowd.
The students' work began where the paper trail ended.
From aerial, drone and satellite imagery, the undergrads — led by Revels and another grad student — counted 156 distinctive graves. Walking the park, they could see only 114 grassy patches, growing in oddly perfect rectangles large enough to lay in and arranged in straight rows. Then the students lugged more than $50,000 in equipment back and forth, punching electrodes into the ground 18,000 times to measure underground currents and holding another device inches above the ground to measure subterranean disturbances in earth's magnetic field. The data were geo-plotted on maps that show not only the contours of the surface, but also the composition of the shallow earth below. From the math and science, 384 possible graves took shape — more than three times what one might see while walking a dog around the park or sitting beside a soccer field as children unwittingly kick goals over shallow graves.
City Hall decision
The students will present their findings next to the officials at City Hall, who will determine whether further testing should be done. The city has long known about the graves but made no public acknowledgement of them. "We look forward to listening to the conclusions of the group and reviewing their findings," city spokeswoman Ellen Lander-Nischt said. "We have no current plans to disturb the park or to do any digging there. As far as marking or memorializing the site or other steps to acknowledge or honor the history of the park, the Mayor would be open to community input." Summit County Commissioner Philip H. Schneider closed the infirmary before he developed houses around it — every­where but the swampy corner that has become Schneider Park. Upon Schneider's death in 1935, he deeded the park to the city for an arboretum or botanical garden, the Beacon Journal reported in 1950. City officials stated at the time that Schneider specifically asked that the park not be used for hardball games.
Following a round of applause for the students' work, a hand shot up from a man who lives a block from the park, where he walks a couple of times a week. "The $64,000 question is: Are there any remains in Schneider Park?" Jeff Davis asked. There's no record of city projects unearthing remains. No ledger of the dead, except poorly documented death certificates that sometimes list the infirmary as a last-known residence. The city allowed the students to cordon off a corner of the park, not dig in it.
And, for now, only the dead can answer Davis.
Doug Livingston can be reached at 330-996-3792 or dlivingston@thebeaconjournal.com. Follow on Twitter: @ABJDoug .
---
Modern tools help students locate old graves in City of Green, Ohio
Archaeology students led by Dr. Tim Matney (above, far right) used drones, gradiometers and electrical resistivity meters in April to locate unmarked graves in a historic cemetery in Green, Ohio. The work, completed without digging, will help the city determine the location of a fence around the site.
UA students were joined by Green High School students at the site, along with anthropology department alumni Eric Olson (second from left), and adjunct faculty member Jerrad Lancaster (center).
Similar work will be carried out in an Akron field this summer as part of an archaeogeophysical survey course taught by Matney (3240:410/510, Summer I starting June 19).
► Related: "Science students get real-life experience discovering graves in old Green cemetery" (Ohio.com)
---
Prevention and Decision-Making Strategies about Zika Virus in Puerto Rico. Congratulations to Dr. Isa Rodriguez-Soto for securing a grant where she will be gathering data and working with others concerned with understanding and mitigating the impact of the Zika virus.
---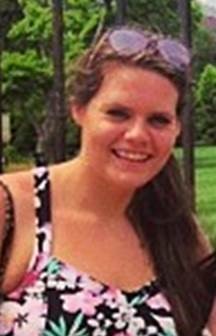 Drs. Behrman and Rodriguez-Soto presented research results spring-break week at the Society for Applied Anthropology meetings in Santa Fe along with former UA Anthropology student and current graduate student at the University of South Florida, Emily Holbrook (pictured).
---
"Digging into Ohio's past: State history funding helps archaeological research at area universities"
By Marilyn Miller
Beacon Journal staff writer
---
ANNOUNCEMENTS
Dr. Carolyn Behrman published an article in The Journal of the National Academic Advising Association. Co-authored with two former UA students, "Student Perceptions of University Advising: Introducing a Conceptual Model" (2017) relies on the results of research conducted with Anthropology and other UA undergraduate researchers. In addition, she co-edited the forthcoming book, The Akron Story Circle Project (UA Press, March 2017). Her chapter in the volume focuses on the Story Circle method as a social science research tool, systematically comparing it to the Focus Group method for ethnographic data collection. Currently she is focusing on refugee resettlement and low-income neighborhood residents' approaches to power and social stability.
---
Course Enrollment
---