Kate Budd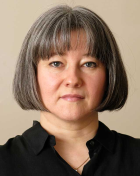 ---
Biography
Kate Budd was born in Nairobi, Kenya in 1969 and grew up near Aberdeen, Scotland before moving to the U.S. for graduate study. She is now a Professor of Art at the Myers School of Art where she has taught 3-D Design and Sculpture since 1998.

Kate's sculptures - tiny carved wax and bronze hybrids that evoke organic forms and ancient artifacts - have been shown in numerous group exhibits, including the Crystal Bridges Museum of American Art's "State of the Art 2020" exhibition. Solo exhibits include "tableau" at William Busta Gallery in Cleveland, Ohio; "Kate Budd", Gallery Vaudeville, Fredericksburg, Texas; "Kate Budd: On Site Ohio" at the Akron Art Museum and "Talisman" at Kenyon College, Ohio. Kate's work has been recognized with four Individual Excellence Awards from the Ohio Arts Council and has been reviewed in Art in America, New Art Examiner and Sculpture magazines. Her work is in the collections of ProcessCreative, Cleveland, Ohio; Wright State University, Dayton, Ohio; and The Progressive Collection, Cleveland, Ohio.
Education
MFA in Sculpture from Southern Illinois University at Carbondale, BA (Hons) degree in Fine Art from Gray's School of Art, Aberdeen, Scotland.
---
Research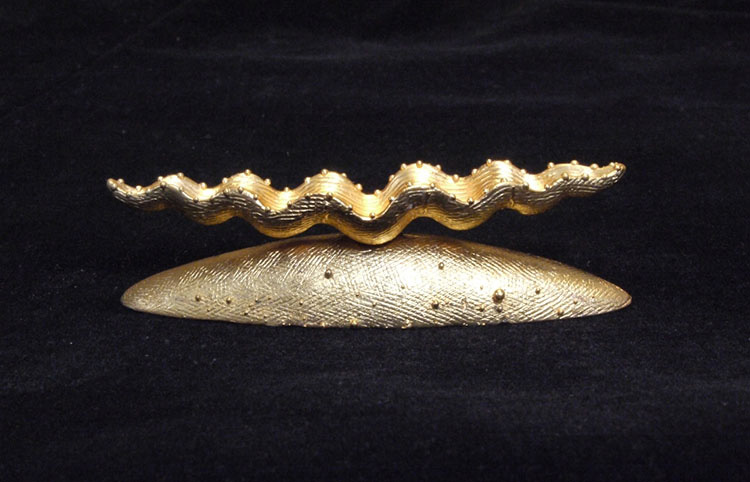 Kate Budd
deity artifact, 2021
gold-plated bronze
0.75 x 2.75 x 0.6 inches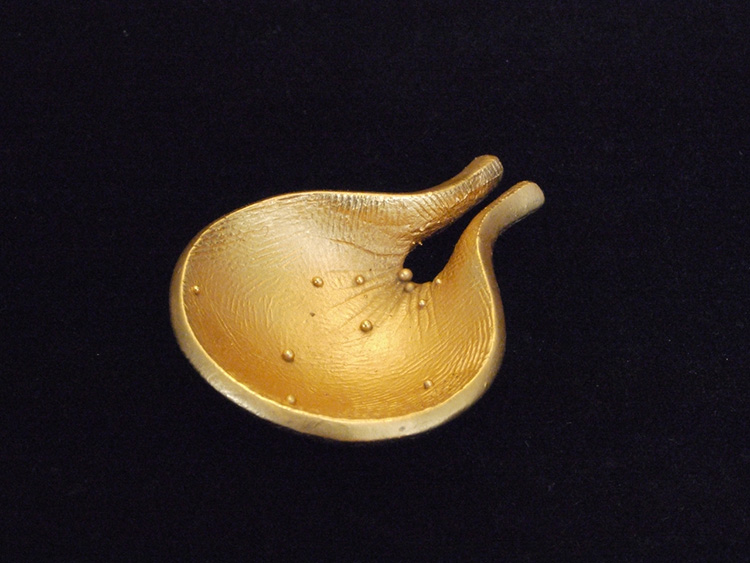 Kate Budd
quaich, 2021
gold-plated bronze
0.3 x 1.25 x 1.5 inches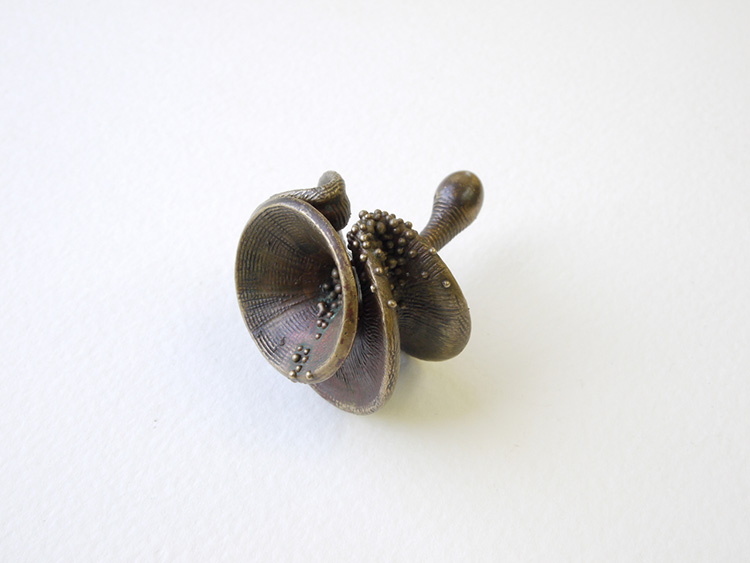 Kate Budd
curved horn & goblet, 2019/2023
bronze
1.25 x 1.3 x 1.8 inches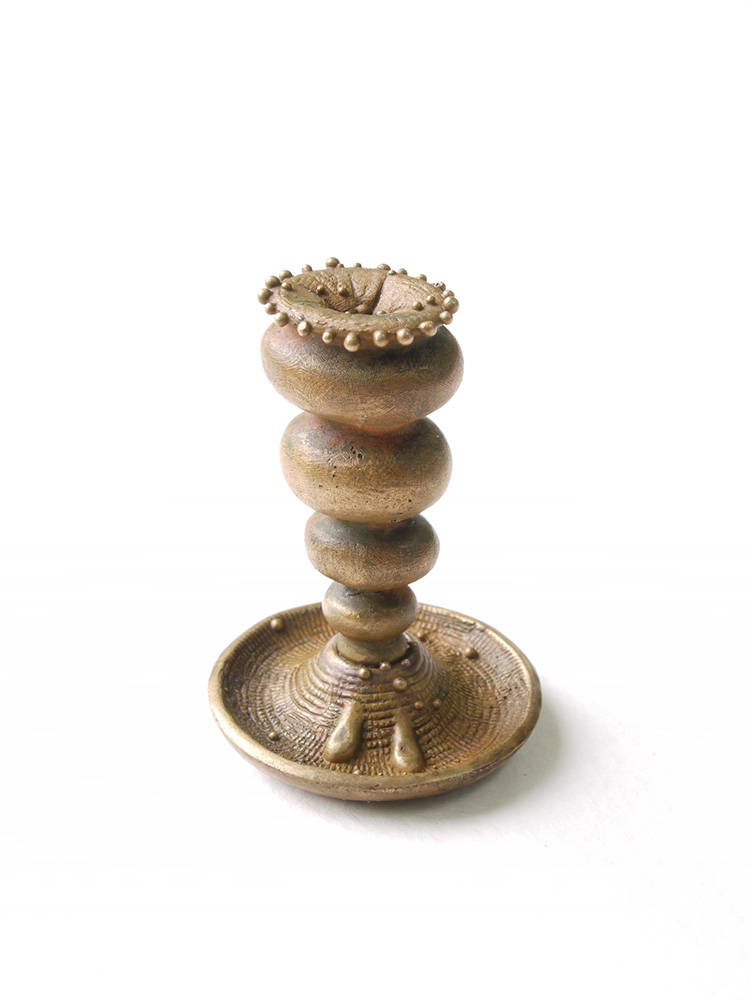 Kate Budd
mortar & pestle (ceremonial), 2023
bronze
2 x 1.4 x 1.4 inches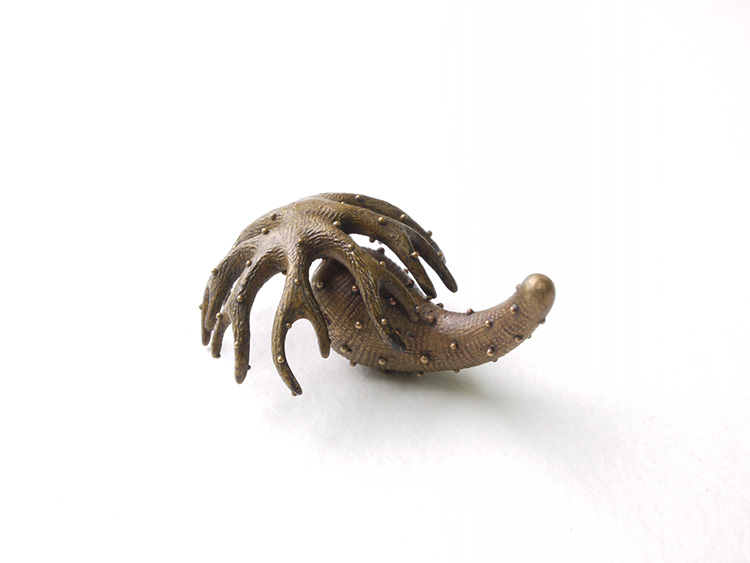 Kate Budd
catcher & tapered club, 2023
bronze
1 x 2.2 x 1.75 inches