Marcie Gill-Kinast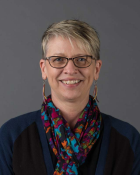 ---
Biography
Marcie Gill-Kinast has lived in the Canton/Akron area for most of her life. While always interested in drawing, her early work was primarily in medical technical areas. She began her serious study of art in the 1980s and graduated Summa Cum Laude with a BFA in Drawing from The University of Akron in 1990, followed with an MFA in Painting from Ohio University in 1993.
After a tour of Egypt in 1990, she returned in 1995 and 1997 to work as artist on the KV10 excavation site in the Valley of the Kings, Luxor, Egypt. From 2003-2007 she was one of the primary organizers of Project Yitzhak, an international cultural exchange between the Jewish federation in the US and the Jewish Agency in Israel. Her activities included two weeks of preparations for and participation in an exhibit in the Citadel in Akko, Israel and related presentations and activities in the Western Gallilee. She also currated several exhibits of Yitzhak associated art at the Canton Art museum and related venues in the area.
Her most recent exhibitions have been with groups; 5 Elements, Haifa, Israel, 2013, and with the ongoing Monumental Ideas in Miniature Book I, II, and III traveling both nationally and internationally.
She has been teaching adjunct in Foundations at the Myers School of Art since 1994 and is currently teaching Foundations Life Drawing, which has been her focus since 1998. Community interests have involved participation in fundraising events for the American Heart Association, The Jewish Federation and Shaaray Torah Synagogue in Canton, OH, where she resides with her husband Morris Kinast, MD.
---
Research
RECENT EXHIBITONS
1997 Home Is Where The Art Is, Invitational, Athens and Lancaster, Ohio.
1998 minutiae, solo exhibit, ARC Gallery, Chicago, IL.
2000 Objets, solo exhibit, Millworks Gallery, Akron, Ohio.
2002 Recalled Assemblages, exhibit with Lizzie Haglen Les Bartha, Andrea Henkels, Heidenger, Ben Young and Janet Mackaig, Central Wyoming College Gallery, Riverton, Wyoming.
1999-2005 Annual faculty exhibits, Emily Davis Gallery, The University of Akron, Akron, Ohio.
2004 Arranged Objects, exhibit also featuring Dan Scott, Martha Hayden, Heeseung Lee, Margie Guyot, Christi Harris, Robert Gratiot, and Steve Pearson, The Robert A. Peck Arts Center, Riverton, WY.
2005,2006 Yitzhak Exhibitions, Akko, Israel, 2005, Canton Art Museum, 2005 (also curated) Northwest Indiana, 2006, Central Wyoming College 2006
CURATORIAL EXHIBITIONS
Vogel/Heat Wave, an exhibition of work by emerging artist Vogel, Millworks Gallery, Akron, Ohio.
2000 Points of Contact, an invitational exhibit of works by 16 U.S. artists, Millworks Gallery, Akron, Ohio.
2003 Anatomy of Sidekicks, Exhibit of work by Wyoming artist Nita Kehoe, Millworks Gallery, Akron, Ohio.
SPECIAL PROJECTS/AFFILIATIONS
1995, 1997 Project Artist, KV10 – Amenmesse Project, Archaeological Excavation, The Valley of the Kings, Luxor Egypt. Dr. Otto Schaden, Director
1996 – ONGOING Shaaray Torah Synagogue, Sisterhood Various activities
2002 – ONGOING American Heart Association, Canton, Ohio Chapter. Heart Gala (Fundraising project), Logistics Committee, décor and invitation design
2003 – 2007 Partnership with Israel – Project Yitzhak (international cultural exchange originating between Israel and the US) Art Coordinator, Canton, Ohio, USA Community U.S. Co-Chair Yitzhak International Arts Festival Akko, Israel, June 2005 Yitzhak in Canton Art Exhibit: work from the Yitzhak International Arts Festival, Curator, Participating artist.
Education
MFA, Painting, Ohio University, BFA, Drawing, Emphasis in Painting, Illustration and Art History, The University of Akron,
---
Courses
1991 –1992 Graduate teaching associate in Two-Dimensional Design, Introduction to Drawing, Ohio University, Athens, Ohio.
1993-PRESENT Adjunct Associate Lecturer, The Mary Schiller Myers School of Art, The University of Akron, Akron, Ohio.
Responsible for all activities involved in teaching the following Foundations courses, to date: Two Dimensional Design – 4 sections, Introduction to Drawing – 3 sections, Drawing II – 1 section, Drawing III – 1 section, Advanced Life Drawing – 1 section, Introduction to Watercolor – 1 section, Life Drawing – ONGOING
---