IGB Global Internship Program
Our programs strongly encourage students to participate in global internships where they work for an organization, preferably in an overseas location, and provide value on an actual business project. The IGB has created several international opportunities for our students, including our main partnerships with Timken, TCS and Rotary International.
Timken Global Internship program

Partnership with Timken gives students the opportunity to work with a truly global and local company. Learning sessions focus on soft skills in addition to the technical, on-the-job experience. Networking sessions allow interns to meet with Timken executives and associates in all parts of the company. The Internal Career Fair gives interns an opportunity to explore all full-time career opportunities.
Deadline for winter positions: October 15 and summer positions: February 15.
More Info
Please contact Dr. Chandra: ac10@uakron.edu
TCS Global Internships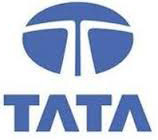 Through its Global Internship Program, TCS attracts undergraduate, post-graduate and PhD students from various disciplines for suitable internship programs matching their academic curriculum. The internships, ranging from eight to twenty four weeks, give the students an excellent exposure to various aspects of the Information Technology research and business. The TCS Global Internship Program gives the students the jump start they need to take up challenging careers in the sector.
The Purpose
The purpose of TCS' Global Internship program is to prepare the undergraduate, post-graduate and PhD students, across the globe, for a successful career ahead in Information Technology. This is enabled through on-the-job training on intellectually stimulating projects based on the curriculum.
The Commitment
Through the Global Internship program TCS upholds its commitment for an increased Academia – Industry collaboration across the world.
The Benefits
Exposure to TCS and its network of Innovation labs, Industry Solutions, Strategic Growth Businesses, and Business units across India and the globe – and the opportunity to bring in your own unique perspectives and ideas.
A chance to work on challenging projects on key Information Technology issues such as - improving operational efficiency and productivity, promoting business agility, simplification and transformation, managing enterprise risk and compliance, and enabling the understanding of markets and customers.
A chance to be a part of ongoing innovation to address business, organizational and social goals such as enriching user experiences, optimizing enterprise knowledge, fostering information ubiquity, enhancing healthcare and conserving the environment.
An excellent work environment surrounded by helpful, friendly and intellectually stimulating company where you learn to work in tandem with others in a dynamic, multi-cultural, multi-lingual team.
Chance to experience the unique vitality of India at close quarters - the rich culture, heritage, and the diverse groups of people.
Deadline for winter positions: October 15 and summer positions: February 15. More Info
Please contact Dr. Chandra: ac10@uakron.edu
For more information, visit the TCS Global Internship Home
The University of Delhi – South Campus Global Internship
The global internship program offered by The University of Delhi – South Campus (UDSC) gives graduate and undergraduate students opportunities to gain experience and get involved with financial institutions in India. UDSC seeks students with skills and interest in Financial Engineering, Financial Economics, Financial Markets, and Financial Derivatives for their short term or long term internship programs. With long-term internship, students have the option to take courses for credit in UDSC alongside their internship.
Deadline for January-May positions: October 15 and For September-January positions: February 15.
More Info
Questions or Concerns, Please contact Dr. Chandra: ac10@uakron.edu
TNK-BP Global Internship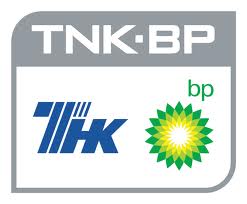 TNK-BP a leading Russian oil company provides an opportunity for undergraduate and graduate students to gain insight into investment planning, investment appraisal, capital budgeting, or capital accounting. The internship is for students with interest in Accounting and Finance.
Deadline for summer positions: February 15 and ranges from May-August.
More Info
Questions or Concerns, Please contact Dr. Chandra: ac10@uakron.edu
American Express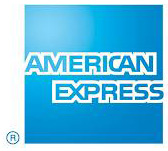 At American Express, you'll be encouraged to push yourself, generate new ideas, take calculated risks and collaborate across business lines. And you won't be alone—we'll support you with the right combination of on-the-job experience, professional mentoring and formal training so you can strengthen your business expertise and enhance your leadership skills.
More Info
Questions or Concerns, Please contact Dr. Chandra: ac10@uakron.edu
Other
For More Information about Internships offered by IGB Global Internship Program: IGB Internships