Marketing Students Place 3rd in Sales Competition
03/13/2018
Congratulations to our marketing students competing in the Redbird Regional Sales Competition at Illinois State University. The team, comprised of senior Landon Holl, junior Nick Murray (both sales management majors), and senior Trevor Garner (marketing management major), placed 3rd out of 14 universities.
The Redbird Regional Sales Competition (RRSC) is a collegiate sales competition hosted by the Professional Sales Institute at Illinois State University. This is a developmental event that provides students the opportunity to demonstrate their selling skills through simulated sales role-plays. The objective of RRSC is to provide collegiate sales teams an opportunity to prepare and compete at a competitive setting before the National Collegiate Sales Competition (NCSC).
More than 40 students representing 14 colleges and universities took part in the competition on March 1 – 2, 2018 in Normal, IL. Dave Payne, Assistant Professor of Practice in Marketing & Director of the Fisher Institute for Professional Selling coached and accompanied the students.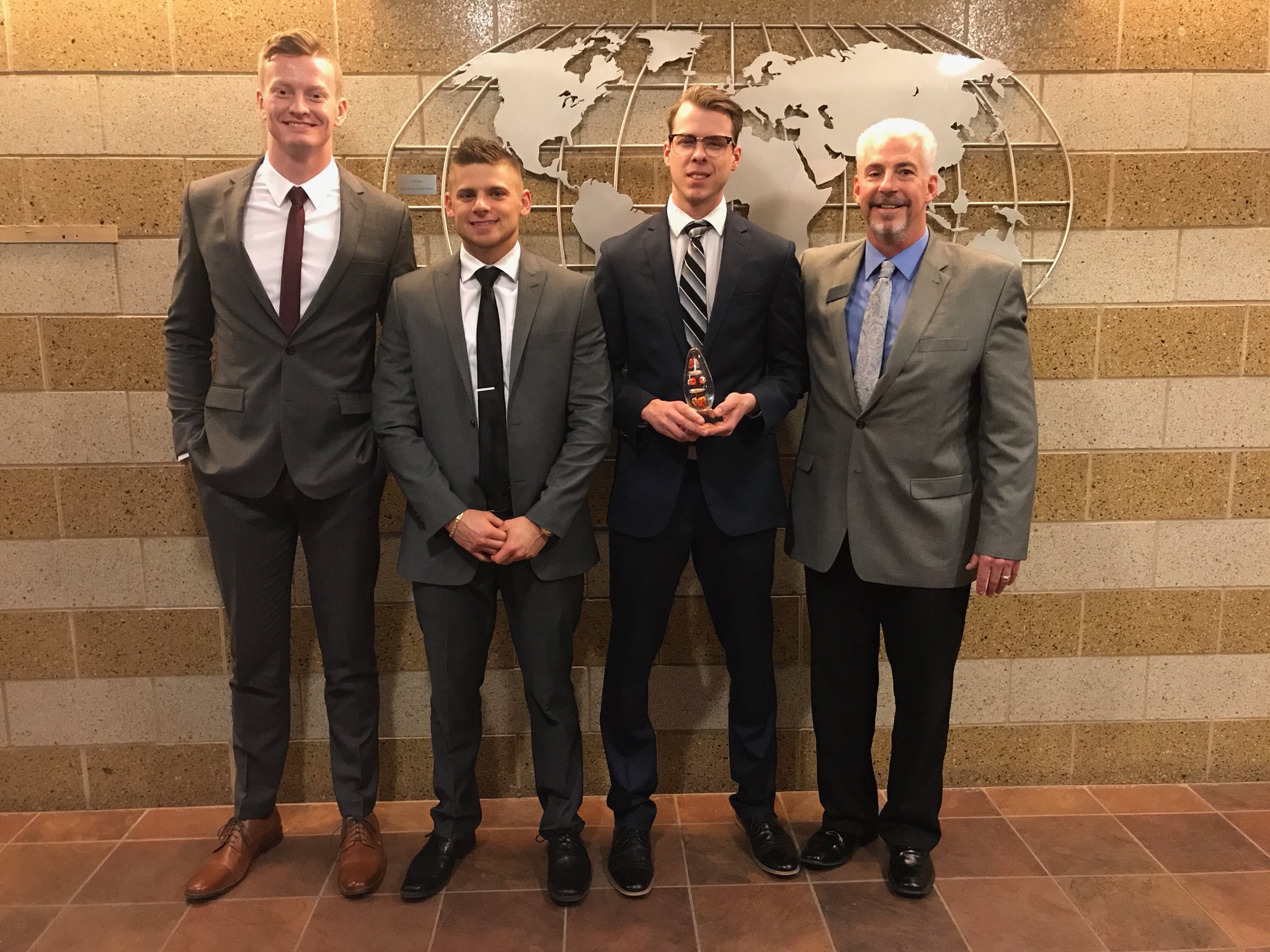 Pictured left to right – Landon Holl, Nick Murray, Trevor Garner and Dave Payne