Driving value with business analytics: UA to hold second Business Analytics Innovation Summit
08/15/2019
Business analytics and big data have been hot topics for more than a decade and a recent NewVantage Partner survey of Fortune-1000 C-Suite executives reported that almost half (48%) were "achieving measurable results" from big data initiatives. Just like engine oil in a vehicle, data is a valuable resource that drives business decisions. So, how can companies find new ways to produce benefits from their business analytics initiatives to improve customer satisfaction, and ultimately, the economy?
To lend an answer to that critical question, The University of Akron's Center for Information Technologies and eBusiness (CITe) will hold its second Business Analytics Innovation Summit on Friday, Sept. 27, from 7:15 a.m. to 1 p.m. at Quaker Station, 135 S. Broadway, Akron. Registration for the summit is open to business professionals, in addition to University faculty, staff and students.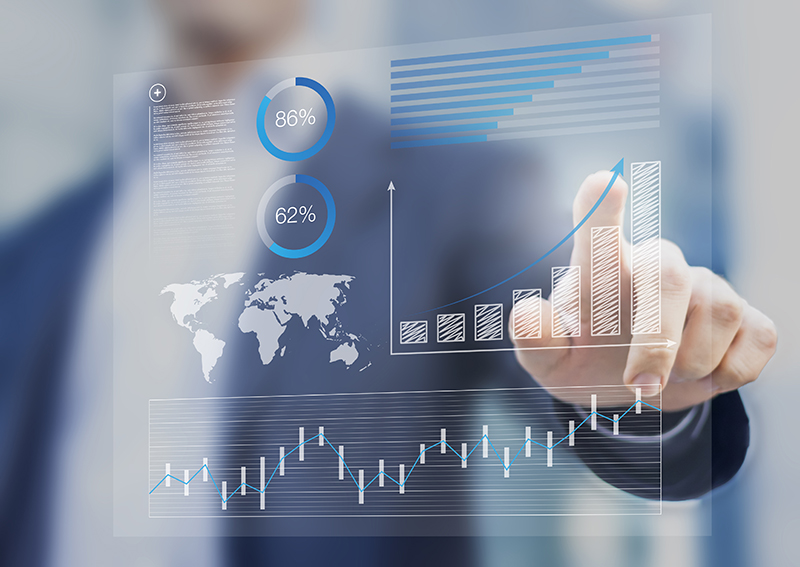 "If data is considered to be 'the new oil,' organizations that develop a deep understanding about how to achieve benefits from analytics will be the engines of changes in which this fuel can burn," said Dr. William McHenry, associate professor of management in UA's College of Business Administration. "Undoubtedly, each attendee will go back to his or her organization with new ideas about how make use of analytics."
This year's summit will focus on a multi-industry view of analytics success in driving business value. Fitting the theme "Driving Value with Business Analytics: A 360° Perspective," a keynote panel moderated by McHenry will include Jason Albers, information technology manager for Progressive Insurance; and Simone Gabbianelli, global IT director, digital and analytics, at The Goodyear Tire & Rubber Co. The panelists will share information about how their respective companies view the value of data and how trends in such areas as technology and artificial intelligence have them leveraging data as a strategic asset.
Breakout presentations will be given by:
Abdou Ayoub, managing director, Paragon Shift;
Gary Gruccio, director of enterprise and market analytics, Signet Jewelers;
Matt Loveless, director, information systems and data science, The J.M. Smucker Company; and
Kevin Mooney, senior director, enterprise data governance, The Cleveland Clinic Foundation.
Full biographies and presentation topics are available online.
"Business analytics does not provide business value unless businesses change the way they operate to derive benefits from the data provided," said Dr. Bindiganavale Vijayaraman, director of CITe and professor of management and information systems. "Realizing benefits from business analytics requires everyone involved to take on new roles and responsibilities."
According to the same NewVantage Partners survey from 2017, 95% of firms have undertaken significant investments in big data initiatives during the past five years. More so, 37% of executives reported their organizations have invested more than $100 million on big data initiatives. A majority of executives — about 80% — viewed their big data investments "as having successfully generated business benefits."
Registration for professionals, and UA faculty, staff and students is $75. All net proceeds will support student scholarships and attendance to the summit. Registration information and details about the event can be found on the Business Analytics Innovation Summit website. Free parking, breakfast and a boxed lunch are included in the program registration fee.
About CITe
The Center for Information Technologies and eBusiness (CITe) is a multi-disciplinary center within The University of Akron's College of Business Administration. CITe was created in 2000 with the mission to teach students and develop faculty in the principles and practices of the related disciplines of Information Technology and electronic business. CITe accomplishes its mission by providing scholarships, mentoring, internships & co-op opportunities to students in the information systems discipline, providing resources to conduct research in the IT discipline to faculty, and conducting several outreach activities that promote IT among the local companies. CITe is made up of an advisory board of information technology leaders from the Northeast Ohio region and the College of Business Administration faculty, staff, and students.
---
Media contact: Alex Knisely, 330-972-6477 or aknisely@uakron.edu.