ARTS ADMINISTRATION INTERNSHIP HIGHLIGHTS
---
Flourishing in the arts through internship opportunities near and far
The University of Akron Arts Administration Graduate Program prides itself on helping students secure intensive internships in the region and around the country. Some of the regional internship opportunities our students participated include the Akron Art Prize, the Cleveland Museum of Art, Rubber City Prints, The Center for Arts-Inspired Learning, and more. Beyond the region, our students have also experienced internships in other parts of the country like The American Dance Festival in Durham, North Carolina, and the Santa Fe Chamber Music Festival in Santa Fe, New Mexico. There are many opportunities out there for Arts Administration students. Our program will help them seek an exceptional internship!
---
Tanner introducing Nick Cage to work by Nick Cave at a recent exhibition
W. Tanner Young - 2nd Year
Akron Art Museum - Educational Department Intern
What is your specialization within Arts Administration and why did you choose the University of Akron?
Within Arts Administration I am specifically focusing on educational departments and the way in which infusing one's life with the arts can be beneficial to an individual both psychologically and physiologically.
I chose to move back to Akron after 8 years in Chicago for a myriad of reasons, but ended up in the Arts Admin grad program quickly because of their reputation through colleagues and because many of my colleagues and friends have started down paths towards great careers in the Arts because of this program.
Where are you completing your internship and how long is your term?
The Akron Art Museum - Educational Department, through specific request. Initially one semester-long, I'm to extending it through the spring 2020 semester to continue my involvement with this institution and as a resource for my thesis project.
How did you find out about your internship and what drew you towards it?
When I was studying for my BFA in photography in the late 2000's I actually worked in the cafe shortly after the museum reopened after renovations, so I don't really have a "found out" story. As a visual artist by trade, I feel like one just assumes there's an art museum or galleries in a major urban area. A moire apt description would be a an "oh yeah, of course there's a museum for that there" "moment."
That being said, much of the Arts Admin program is geared towards studying concert hall-type organization like dance, theatre, and music. I, of course, was drawn towards an arts museum, as it's what I intend to pursue after graduation. I'm especially interested in arts education (which has a lot to do with public outreach and programming regardless), and am pursuing that specific speciality within the field of administration. One of the great things about a master's program is that it's really mostly up to the individual to choose their own path within their specific field; the classes and internships are only resources to guide your way - or better yet, stepping stones upon which you start your path.
What has been the most interesting or important thing you've learned from your internship?
Self-reliance/motivation, but also team work. It's easy to get used to working assignment-to-assignment while in school, but getting the most out of an internship involves generating new ideas and taking the initiative, while at the same time learning to juggle many current and future projects with your team. I've worked for a few other smaller or ground-floor type nonprofits, but this is my first major & already-established organization. However, the AAM is in a unique position of in a city somewhere between rural, city, and college demographics while still maintaining a world-class contemporary collection and exhibition schedule, so from all accounts, working here comes with it's own idiosyncrasies. One of the great results of our position is we have a much smaller team than, say, The Cleveland Museum of Art, so everyone is very encouraging and receptive to new ideas and perspectives.
What projects are you currently working on within your internship?
I'm currently working on a few projects. I help give tours, including the Essential Experiences Program, a $1.2 million initiative from GAR Foundation that provides preschool and elementary students at Akron Public Schools with a meaningful learning experience outside of the classroom. I've also been asked to imagine and propose 1 - 3 future educational public programs - which I intend to use as my thesis project.
What challenges have you faced during your internship and how did/will you overcome them?
The hardest part was definitely playing catch-up and familiarizing myself enough with all the the current and planned projects to be able to contribute to meetings. Luckily, I was able to lean on my laurels a bit from my previous experience in the field and get a quicker grasp. I also started by staying quiet, taking meeting minutes, and aggregating brainstorming sessions. We're beginning to plan out to early summer now, and its nice to now know a lot of the office shorthand and thought processes.
Are there any personal highlights or achievements you'd like to share from your time in your internship so far?
I'll never forget my very first tour. Naturally, I was very nervous and trying to figure out how to talk about complex issues of art and processes with middle schoolers. Luckily, the teacher had requested a photography-centric tour, and my co-workers and supervisors were thrilled to have me lead the tour - they even encouraged me to curate my own tour from the permanent collection. Their confidence and trust in my abilities really helped ease my nerves and I was able to give a fun and seamless tour that included Dawoud Bey's photos of NEO historic underground railroad sites, Diado Moriyama's gritty, anti-aesthetic street photos, and paintings/prints by Chuck Close and Andy Warhol.
Where do you see yourself after graduating?
I will definitely be pursuing an administrative career in the visual arts. I'm thoroughly enjoying my time in the educational department at the museum and could see myself continuing that at other museums, or working for another arts nonprofit in the realm of public outreach and programming. I'm not sure where the job market will take me, but I know I'm at a point in which I'd like to move to somewhere I'd want to settle in. Akron/Cleveland are on the list, as well as Milwaukee or Portland, Maine. Who knows, maybe I'll even find my way back to Chicago to reconnect with all my friends and former colleagues through a new life-lens and different focal length!
---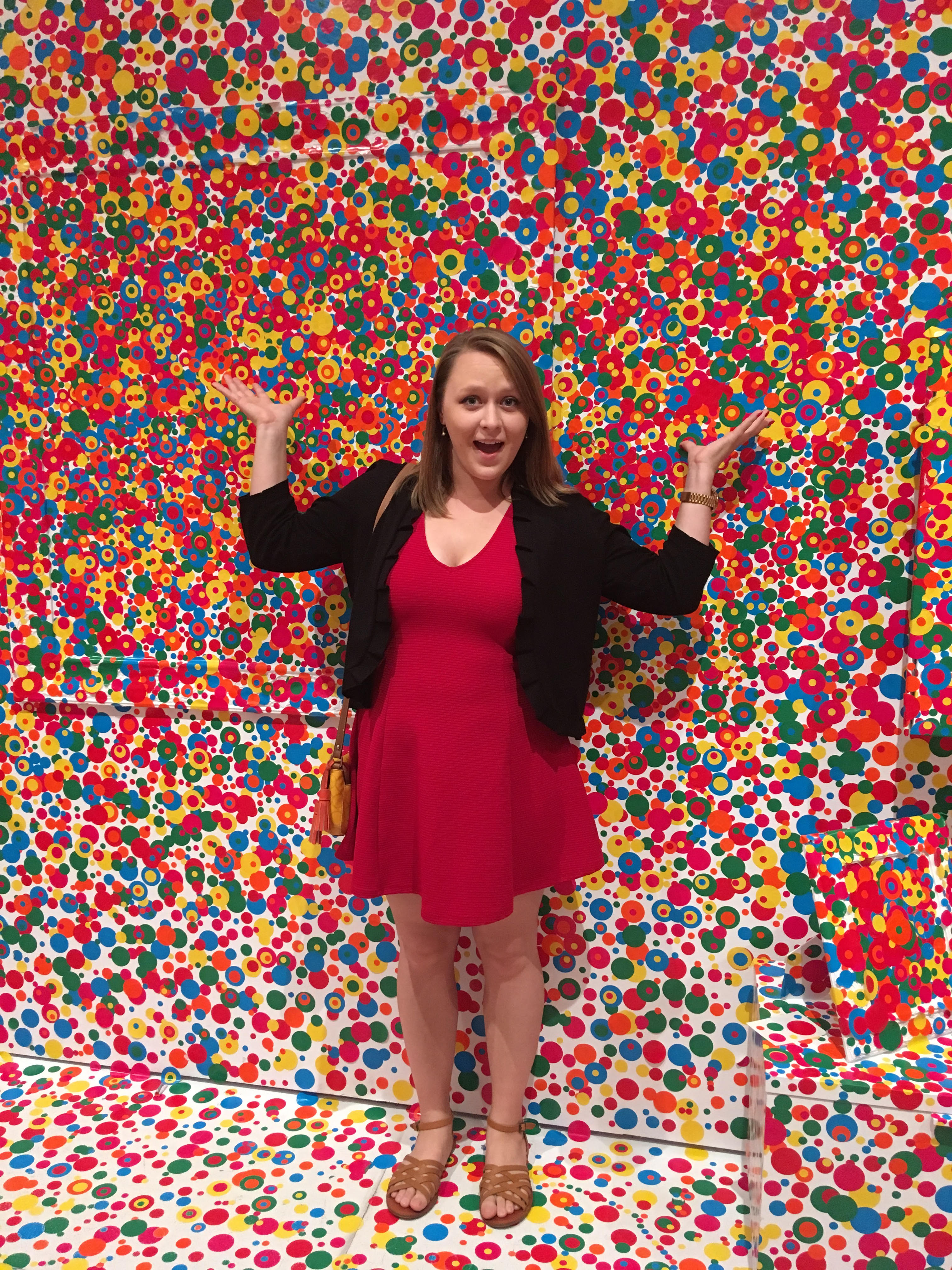 Hillary Butler
Cleveland Museum of Art - Collections Management Department
Behind the scenes at the world-renowned CMA
CLEVELAND, OH -
I have had the opportunity to intern at the Cleveland Museum of Art in the Collections Management Department. This department is unique in that it is very behind-the-scenes and focuses heavily on art movement throughout the museum, art movement out of or into the museum, and exhibition planning. My role in this department primarily dealt with maintaining records in the database, and maintaining records of gallery installation changes. Though these were two of my primary tasks, I was able to take part in many other areas such as; exhibition installation and deinstallation, rights and reproductions inventory, condition reports, loan agreements, and artwork unpacking documentation.

I have always been in love with the Cleveland Museum of Art and I jumped at the chance to be able to be a part of this organization. What this experience has taught me the most is that behind the calm and serene museum atmosphere, there is a team of highly motivated and incredibly brilliant people working to display the best that the museum collection has to offer. I have a new appreciation for how much work goes into not only an exhibition but in routine gallery rotations as well.

My internship was during the Kusama: Infinity Mirrors exhibition that brought sell-out crowds to the CMA and visitors from all over to see the ground-breaking exhibition. I feel so fortunate that I was able to be a witness to both the installation and deinstallation of this exhibition.

In the end, this experience is something that I will always take with me. It has taught me the value of professionalism, organization, and consistency; traits that are invaluable not only within this type of work but through any career in the arts


---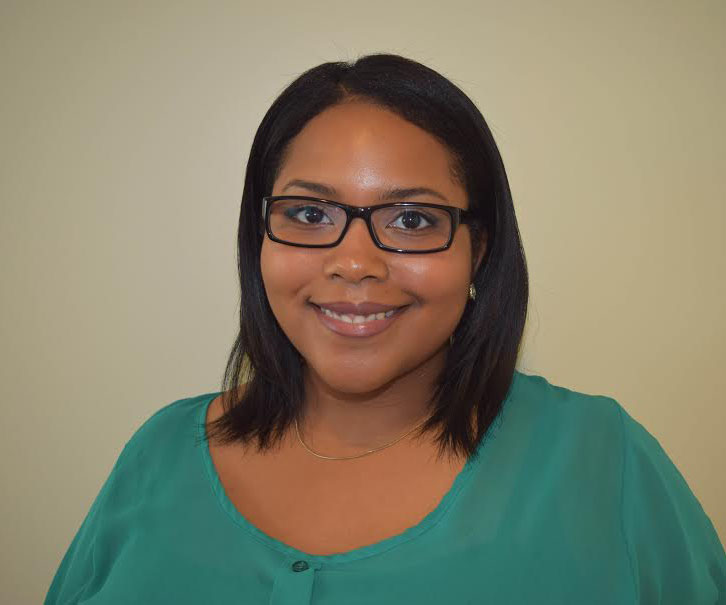 Courtney Horne
Center for Arts-Inspired Learning - Site Coordinator Intern
More to Learn and Grow
CLEVELAND, OH -
This summer I interned for the Center for Arts-inspired Learning for a second year. I was a Site Coordinator for their arts-based, professional development and job training program for high school students, ArtWorks. As a Site Coordinator, I managed a site of 50 high school students and 6 professional teaching staff. I handled the day-to-day operations of the site, conflict management, and acted as support for the planning and implementation of the final performance event at the conclusion of the program.

I became familiar with the ArtWorks program my junior year of undergrad through a friend in a similar field. I first became a Site Coordinator the summer before starting the Arts Administration Masters Program and continued to expand my relationship with the organization into this summer.

As the Site Coordinator, I planned and implemented professional development workshops for high school students that covered topics like; How to write a resume, How to prepare and what to do in an interview, and how to create and maintain your personal brand, among many others. I also served as artistic and administrative support for the program's final performance in which all 100 students in the program perform together on one stage. The performance is open to the public and this year pulled an audience of over 300 patrons, the most they've had in the program's 11 years of existence. I assisted in planning things such as the lineup and staging or performances to the pricing and selling of student artwork.

I was lucky to have been able to build upon my experience from this internship for a second year and it has taught me a lot the second time around. The biggest thing I learned about leadership that I might not have been able to learn in the classroom is how to close your mouth, listen, and then make a decision. This lesson went a long way this summer and helped me in making many successful decisions for my site. It was also especially helpful when managing conflict.


The Arts Administration program has taught me to not only always give 110% of my effort to make something happen but to always keep the big picture in mind and respond strategically. Between my experience with the Center for Arts-inspired Learning and the Arts Administration Graduate Program, I feel prepared for a career in Arts Education.
---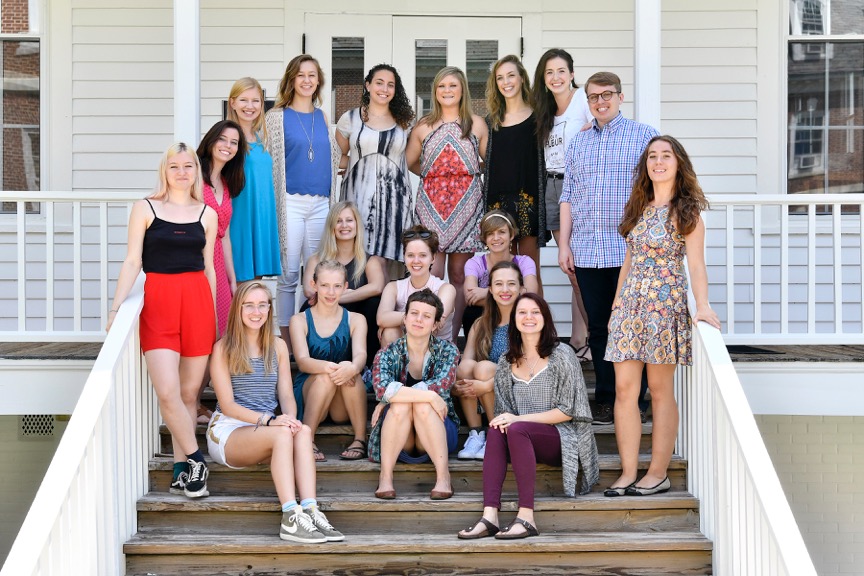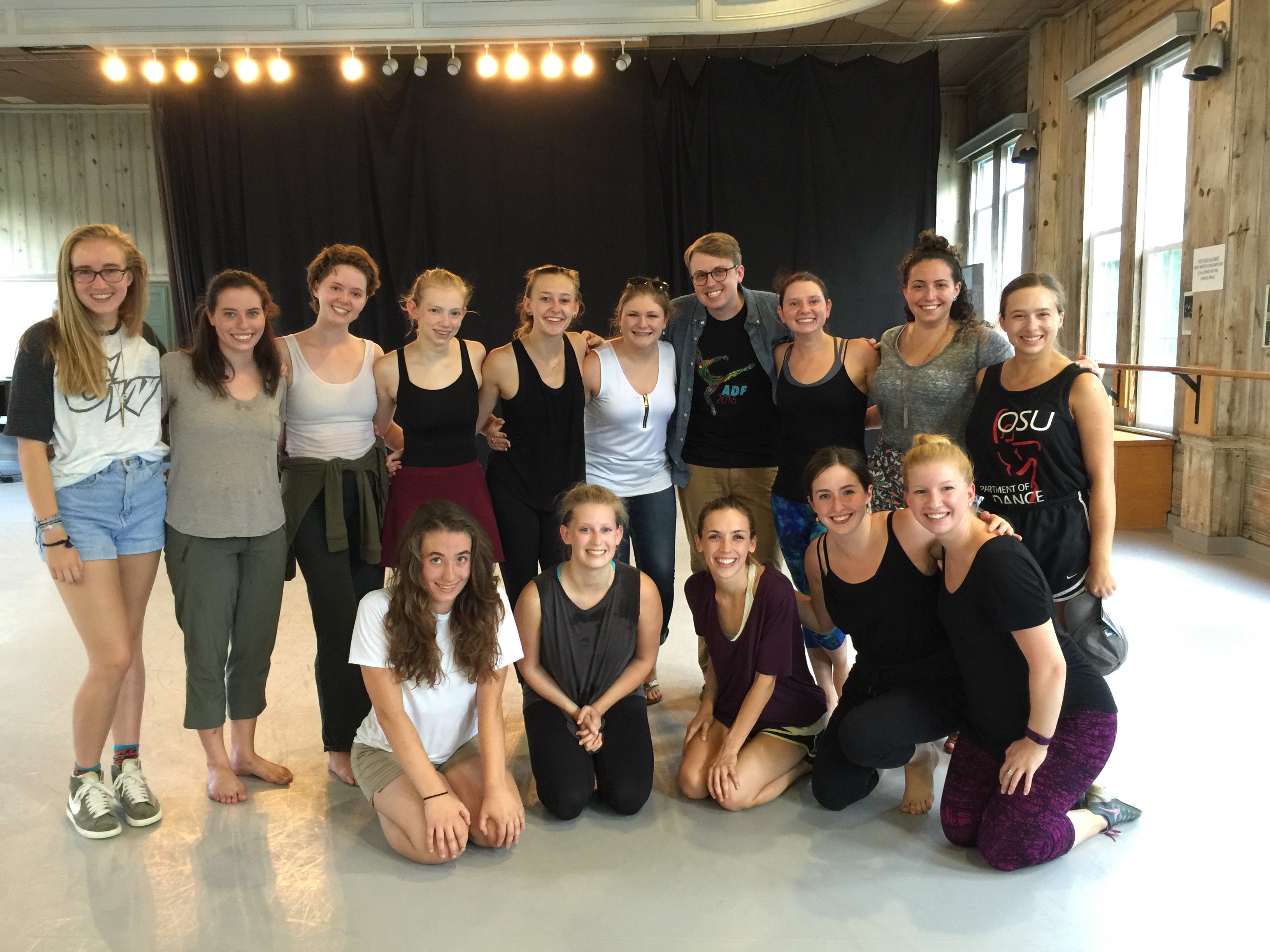 Michael Ritzert
The American Dance Festival - School Administration Intern
Broadening Horizons in Dance
DURHAM, NC -
This summer I was fortunate enough to have an internship at The American Dance Festival (ADF) in Durham, NC on Duke University's campus. There, I worked as a School Administration Intern. In some ways, my position was similar to a registrar. I held meetings with students throughout the summer who wanted academic credit for their dance classes and coordinated it between ADF and Duke University, ensuring that class records and other paperwork was completed and submitted properly. I also worked in a database with student records, processed payments and refunds, updated class schedules, facilitated meal plans, and worked closely with the Dean and Director of School Administration.
I discovered the opportunity through an email sent out by last year's Arts Administration director, Kara Stewart. I was hoping to leave Ohio, and ADF seemed like an amazing place. The festival was comprised of two parts: performances, which take place throughout Durham and Duke University, and the School, which was comprised of a 6 ½-week school, a 3-week school, and Dance Professionals Workshops.
As an Arts Administrator, I think that it's important to embrace all aspects of the arts. I have an extensive theater background but have never really delved into the world of dance. Spending the summer completely immersed in modern dance has completely transformed how I view and experience dance. In fact, my entire definition of dance has changed. I believe that my experiences at ADF will make me a better Arts Administrator.
I was very involved in the 6 ½-week school, 3-week school, and Dance Professionals Workshops. I created and updated the documents for each of these programs and was in daily contact with the students and faculty. In addition, I worked on the Teaching Tribute event. Each summer, ADF honors one or more dance educators. This year's recipient lived in Seattle. Her name was Anne Green Gilbert. I was her personal contact during her stay, created her schedule, and facilitated her day-to-day transportation.
The greatest part of working at ADF was the people that I met. The interns were from across the country. Networking with them, the staff, and faculty was amazing. Now, I have friends in Arizona, Oregon, California, Florida, and beyond. The relationships and bonds I formed with these people are invaluable, and I look forward and hope to work with some of them again in the future.
Without my involvement in The Arts Administration program at The University of Akron, I would have never discovered the internship at ADF. For my particular position at ADF, it was the fact that I was working towards my masters in Arts Administration that set me apart from the other applicants, over 200 hundred in total.
---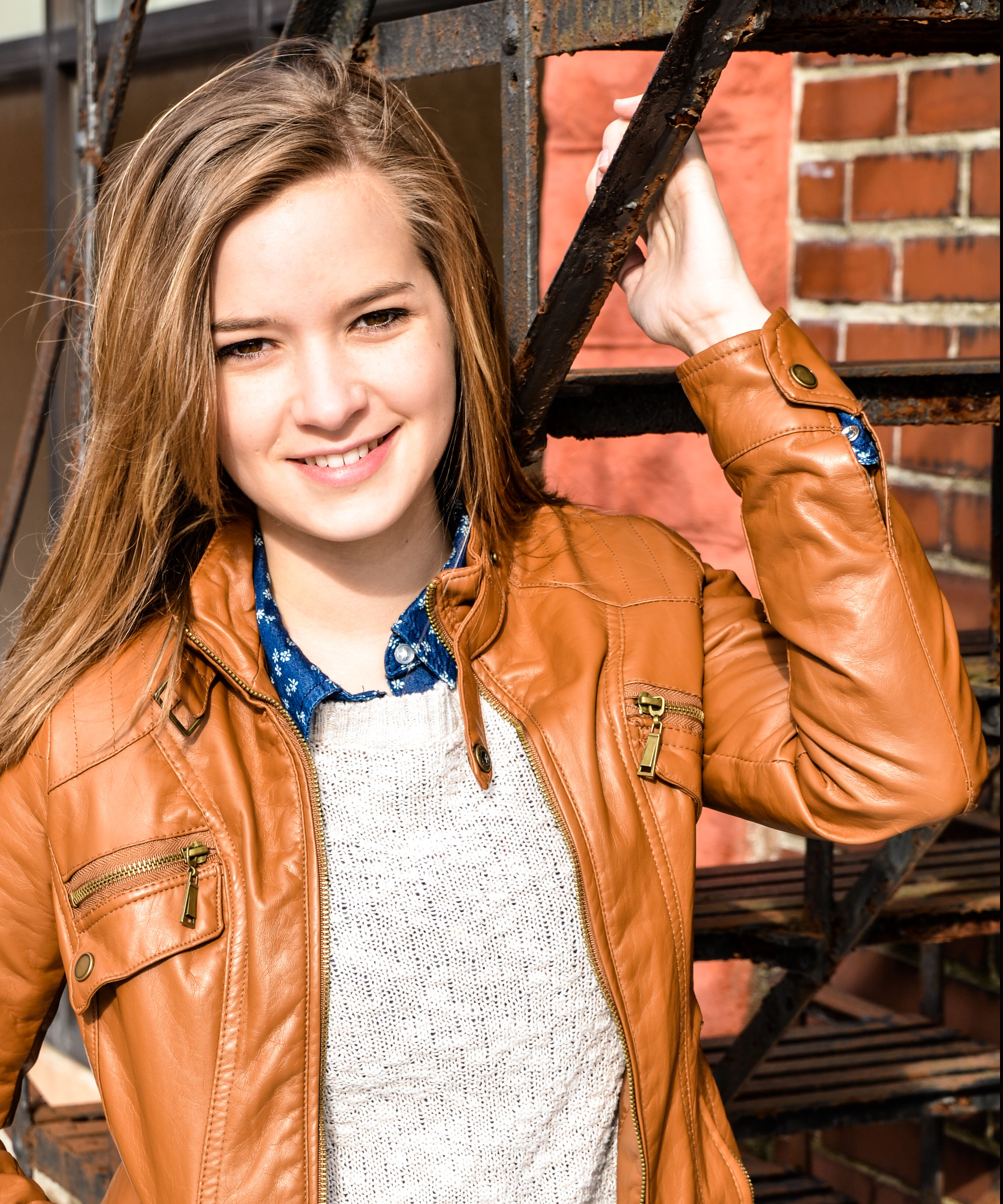 Elle Dutton
Santa Fe Chamber Music Festival - Artistic Administrative Intern
Expanded Learning in Arts Administration

SANTA FE, NM -
My internship this summer is being the Artistic Administrative Intern for the Santa Fe Chamber Music Festival. As an Artistic Administrative Intern, I assist and work under several departments in the organization. One of the departments I assist in is the Artistic Services Department. My job includes creating packets for the incoming artists with information about the festival and Santa Fe, help organize their travel, housing, and rehearsal arrangements, pick up the artists from the airport, and attend to their needs. In addition, I send out rehearsal schedules weekly to all incoming artists, inform artists of any changes to their schedule or invitations to post-concert events,

send Thank You letters to the artists, and deliver their packets, gift bags and keys to the homes in which they stay throughout the season.

The other department I get to assist with is the Development Department. Here I have the opportunity to contact artists and aid the auction portions of the Gala. To add to that, I am

in charge of keeping the CD inventory which means I am making sure we know what Artist's CDs we have, how many were sold, and what portion of the profits we take in. I also have to update the music archive with a detailed list of what has been performed this season, by whom, and so on.

When I am not assisting these departments, I would keep the Artistic Director's Calendar each day, arrange his appointments, and be a contact person for his scheduling needs. The responsibilities as an Artistic Administrative Intern span across the organization, but it is a great opportunity to dive into a little bit of everything in order to see what it takes to work in Arts Administration.


I discovered this internship through an email Kara Stewart sent to my class. She sends out emails every month to the Arts Administration students about internship and job opportunities that we may be interested in. While I was looking for a summer internship, one of her emails popped up with a list of internships/jobs. I looked over the list, saw this position, and visited the website with the details. I thought it looked like a great opportunity and I applied.

I think that I am learning that a small non-profit does not mean a poor functioning one. This place is very organized and has been this way for 44 years. I think that sometimes we think that a nonprofit has to have many people working there for it to be successful, this is not true; it just has to be the right people.

I think our program has taught us to be flexible and know information about almost every aspect of a non-profit arts organization. In this position, I am mainly artistic services, but I have to be flexible and be able to go wherever I am needed. The general knowledge that we receive in the classroom and in our own office work has allowed me to have a good sense of what is going on in all aspects of this work environment. Even if it is a casual conversation, I find myself thinking "Hey, I know what they are talking about!" and that is a good feeling.
---

Natalie Grieshammer
Cleveland Museum of Art - Research and Evaluation
Excelling in Research and Development
CLEVELAND, OH-
My internship this summer was at the Cleveland Museum of Art in the Research and Evaluation department, which also intersects with Programming, Marketing, and Development. I assisted with conducting, collecting and evaluating surveys as well as mapping the flow of traffic throughout specific galleries in the museum to have a better understanding of the museum's demographics and how visitors respond to its many offerings this summer. My role included assisting with basic needs of the department and conducting my own research independently.


I discovered this opportunity through my own research. I spent a lot of time looking at all of the available local internships and applied to as many as I could; I felt that it was important to get the most competitive internship possible. The Cleveland Museum of Art (CMA) was definitely my top pick because I wanted to have a professional experience that would offer insight into the operations at a world-renowned art museum that I have personally been inspired by over the years.
My independent research included conducting a literary review about online donation trends for arts nonprofits from both a theoretical and practical standpoint as well as a comparative study of these findings to similar size museums as CMA. I was also in the process of conducting surveys at the Ohio City Stages series, which I will be evaluating and putting together findings to present. I also assisted with the research of potential donors later in the summer.

This internship was an eye-opening experience. I enjoyed learning as much about the inner-workings of CMA as possible! The amount of intensive research that CMA (and a few other large museums in the country) did to accompany one exhibition It was shocking at first as it consisted of information most people wouldn't even think of. I've also had the pleasure of attending development meetings with my supervisor, which has helped me understand the lengthy and rigorous process of donor acquisitions.

The Arts Administration program has been incredibly instrumental in my professional development in general, even just in one school year, which has allowed me to be competitive enough to simply just get this internship! It prepared me through an intensive hands-on curriculum as well as the ability to do a high level of researching and writing in a very short period of time which has been a big part of this internship.
---