Amanda Weinstein, Ph.D.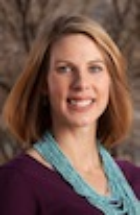 ---
Research
Fields: Urban and Regional Economics, Applied Econometrics, Environmental and Energy Economics, Labor Economics, Microeconomics.
Referred Journal Publications

"Working Women in the City and Urban Wage Growth in the U.S." forthcoming in the Journal of Regional Science
"Where are all the Self-Employed Women? Push and Pull Factors Influencing Female Labor Market Decisions" with Carlianne Patrick and Heather Stephens. (2016) Small Business Economics, pp.391-405.
"Local Labor Market Restructuring in Shale Boom" (2014). Journal of Regional Analysis and Policy, Vol. 44, No. 1, pp. 71-92.
"Rising Inequality in an Era of Austerity: The Case of the U.S.A." with Mark Partridge (2013). European Planning Studies, Vol. 21, No. 3, pp. 388-410.
Book Chapters
"Economic Implications of Unconventional Fossil Fuel Production" with Mark Partridge (2015) in Don Albrecht (Ed.) Our Energy Future: Socioeconomic Implications and Policy Options for Rural America. New York, NY: Routledge.
"Green Jobs" with Mark Partridge (2014) in Timothy C. Haab and John C. Whitehead (Eds.) Environmental and Natural Resource Economics: An Encyclopedia. Santa Barbara, CA: Greenwood.
Working Papers
"Unraveling the Truth about Self-Employed Women" with Carlianne Patrick and Heather Stephens incorporates geographic data on gender role attitudes from the General Social Survey with geocoded NLSY data to determine the impact of culture and other factors on women entrepreneurs.
"The Role of Women in Urban Development" measures the impact of women on MSA wage growth.
"Recession Skills" combines CPS employment data with the O*NET to discover what skills or skill sets are most valuable during a recession and whether it is better to specialize or diversify labor skills.
"The Economic Opportunities for Veterans" examines which industries and occupations are the most favorable for military veterans.
"Military Service and lntergenerational Mobility" estimates the value of military service in terms of its impact on intergenerational mobility using PSID data.
Policy Papers
"Too Many Heads and Not Enough Beds: Will Shale Development Cause a Housing Shortage?" with Michael Farren, Mark Partridge, and Michael Betz (March, 2013).
Making Shale Development Work for Ohio" with Michael Farren and Mark Partridge (June, 2012).
"Linking Renewable Energy to Rural Development: United States Case Studies for Iowa, Tennessee, Maine and Vermont" produced for the OECD Regional Policy Division (June, 2012).
"The Economic Value of Shale Natural Gas in Ohio" with Mark Partridge (December, 2011).
"How Can Struggling Communities Make a Comeback?" with Mark Partridge (June, 2011).
"Making Green Jobs Work for Ohio" with Mark Partridge (December, 2010)
"Green Policies, Climate Change, and New Jobs: Separating Fact from Fiction" with Mark Partridge and J. Clay Francis. (June, 2010)
Education
Ph.D., Ohio State University, 2013
---