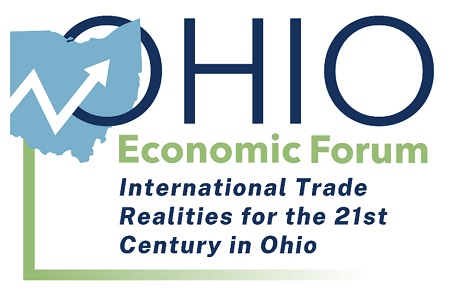 Thursday, April 13, 2023
JEAN HOWER TABER STUDENT UNION, GRAND BALLROOM
The University of Akron
2:00 PM – 3:00 PM Networking, light refreshments
3:00 PM – 5:00 PM Introductory remarks, keynote, panel discussion, Q&A
Manufacturing employment in Ohio has declined by approximately 30 percent since the beginning of the 21st century. This trend coincides with China's accession to the World Trade Organization and the acceleration of automation. At the same time, Ohio now has the highest concentration of foreign-owned factories per thousand square miles among the ten largest U.S. states, according to Bloomberg data. Moreover, Ohio consumers are likely benefitting from international trade in the form of lower prices than would otherwise exist. In light of these global connections, the 2023 Ohio Economic Forum will offer an economic outlook for Ohio and address crucial issues related to international trade that are vital for the state's economic growth. Our keynote speaker and panelists will explore questions such as:
Does international competition or automation pose a greater threat to manufacturing employment in Ohio?
Will disruptions in global supply chains and the rise of reshoring due to the COVID-19 pandemic reverse the declining trend of manufacturing employment in Ohio?
Can Intel's $100 billion investment spur a turnaround and create new opportunities for international trade in the technology sector for Ohio?
What is the overall job growth outlook for Ohio considering plant closures (e.g., Lordstown) and openings (e.g., Columbus) throughout the state?
What reforms are needed to make federal programs like the Trade Adjustment Assistance Program more effective in supporting distressed areas?
How well do our policies address the inherent inequalities predicted by economic models in a free trade environment, and what steps can be taken to improve them?
Dr. Michael Hicks
George and Frances Ball Distinguished Professor of Economics and Director of the Center for Business and Economic Research, Ball State University
Michael Hicks is the George and Frances Ball Distinguished Professor of Economics and Director of the Center for Business and Economic Research at Ball State University. He holds an undergraduate degree in economics from Virginia Military Institute and masters and doctoral degrees from the University of Tennessee. He has held faculty and research center leadership positions at the Air Force Institute of Technology, Marshall University and the University of Tennessee.
His research focus is primarily on the location, size and composition of households and businesses. These questions involve economic geography, public policy and quality of place. He has authored three books, over 50 scholarly papers and several hundred technical studies.
Dr. Hicks is best known for research on the role of automation and trade on labor markets, healthcare outcomes and local economic vulnerability. His current research is focused on the role quality of life plays in household and business location decisions.
Michael is a retired infantry officer with peacekeeping and combat service in the Middle East and Africa. He is father of three, an Air Force Lieutenant, a Cadet at VMI and a freshman at Butler University.
To view Dr. Michael Hicks' complete bio, click here.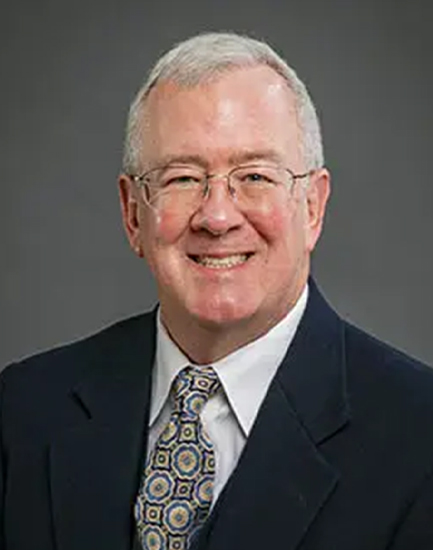 Mr. Todd Hiser
Director, US Commercial Service – Northern Ohio, U.S. Department of Commerce, International Trade Administration
Todd Hiser joined the U.S. and Foreign Commercial Service (USCS) as a Senior International Trade Specialist in October of 2008 at the Akron/Cleveland USEAC after working for nearly 18 years in the private sector. He is currently the Director for the US Commercial Service covering Northern Ohio including offices in Cleveland, Columbus and Toledo. Todd was elected Team Leader for the USCS's Agri-business Team and served in that role from 2012 to 2017. During his first ten years he has won several individual and group awards including the Director General's Award and several Quarterly Star awards. In 2018, Todd was trained as a co-active executive coach at the Coaches Training Institute (CTI). As co-leader of the ITA Coaching Cadre and as a coach he works to empower internal and external clients to achieve higher achievement, a deeper connection and fulfillment in the workplace and in life. The ITA Coaching Cadre won the Department of Commerce Silver Medal in 2019 under Todd's leadership.
Mr. Hiser earned his Bachelor of Arts degree from the University of Pittsburgh in 1990, majoring in Political Science with a minor in Economics. In 1995, he complemented this degree by earning his master's degree in Business Administration at Baldwin-Wallace College in Berea, Ohio.
To view Todd Hiser's complete bio, click here.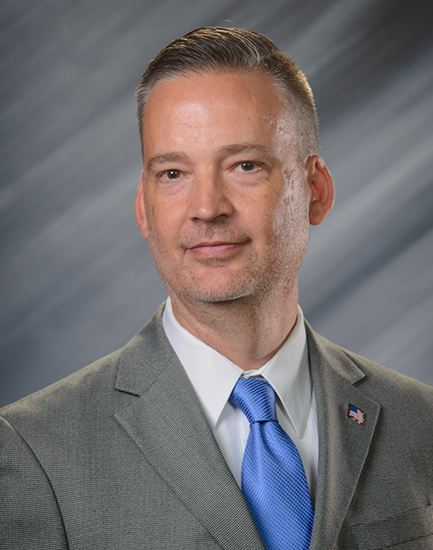 Ms. Mindy McLaughlin
Managing Director of Global Business Development at Team NEO
Mindy McLaughlin is the Managing Director of Global Business Development at Team NEO, the lead regional economic development organization responsible for helping create jobs and attract new capital investment for the Northeastern portion of Ohio, which includes Cleveland, Akron, Canton, Youngstown, among others.
In this role, she manages the Region's existing business retention & expansion efforts as well as the international sales portfolio, including international lead management, investment missions and events, and crafting the Region's international investment strategy.
A native of Ontario, Ohio, McLaughlin holds a Bachelor of Arts in Political Science from Ashland University. She resides in Cleveland, Ohio.
To view Mindy McLaughlin's complete bio, click here.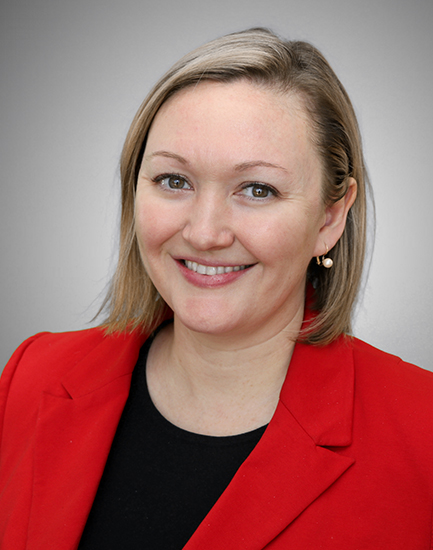 Ms. Jill Fox
Head of Procurement, Nestlé USA
Jill Fox has more than 13 years of leadership experience with Nestlé. During that time, she has held roles in escalating responsibility in areas of Finance, Supply Chain and Procurement.
In her current role, Jill leads the Procurement Business Partner team supporting the Meals division, which is made-up of brands including Stouffer's, Lean Cuisine, Life Cuisine & Sweet Earth. Jill collaborates with the Meals leadership team to align the Procurement and Business strategies. Key areas of focus are innovation, value creation, and translation of market movement to business impact.
Jill is a graduate from Iowa State University, where she earned a Bachelor's degree in Agricultural Business and Communication and a minor in Horticulture. Jill currently lives in Northeast Ohio with her husband John, their three children, and their dog Brie. Their family enjoys traveling together and visiting amusement parks.
To view Jill Fox's complete bio, click here.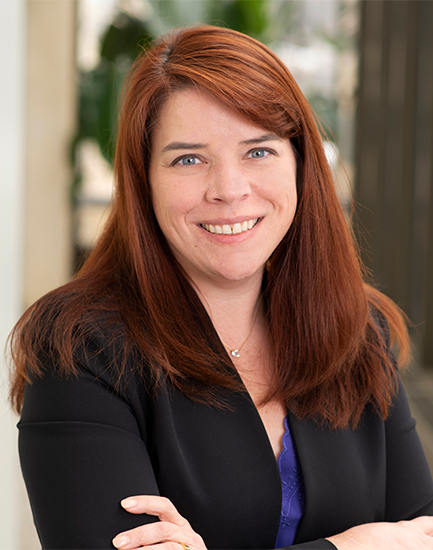 Mr. Guhan Venkatu
Group Vice President, Research Department, Federal Reserve Bank of Cleveland
Guhan Venkatu is a Group Vice President in the Research Department of the Federal Reserve Bank of Cleveland, where he leads the department's Regional Analysis group. He joined the Bank in 1998 as a research analyst. In his tenure with the Bank, he has held positions of increasing responsibility, including vice president and senior regional officer of the Bank's Pittsburgh branch. His research and analysis have been a resource for the public, and the Bank's president and boards of directors. He is a graduate of Leadership Pittsburgh and Leadership Cleveland, and currently serves on the Ohio Economic Roundtable.
To view Guhan Venkatu's complete bio, click here.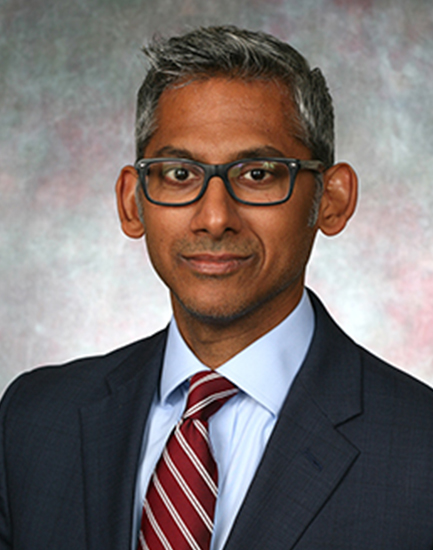 ---
Ohio Economic Forum
This annual event allows UA students and faculty, business professionals, civic leaders, and other community members to hear from a keynote speaker and panel of experts as they discuss economic issues facing Northeast Ohio and beyond.
Proceeds raised by the event fund scholarships and experiential learning activities for students pursuing degrees in the Economics department. Expected attendance is 200-250, including approximately 40 students..
Sponsorship Opportunities
GOLD Sponsorship $5,000
Includes two reserved tables for 16 attendees; recognition during event welcome comments; 8 VIP tickets to private event with keynote speaker; signage on table; and logo and company link on College of Business website, registrant emails, and event materials
SILVER Sponsorship $2,500
Includes one reserved table for 8 attendees; signage on table; and logo and company link on College of Business website, registrant emails, and event materials
BRONZE Sponsorship $500
Includes one reserved table for 8 attendees and signage at table
To become an event sponsor or purchase a table, please visit our event REGISTRATION PAGE.
Ohio Economic Forum Archives