THE UNIVERSITY OF AKRON
ENGLISH DEPARTMENT
Olin Hall 301 | Akron, OH 44325-1906
Tel: 330-972-7470 | Fax: 330-972-8817

---
UPCOMING EVENTS
What are you going to do with that?
Thursday, April 4, 2017 at 3:30 pm in Olin Hall 113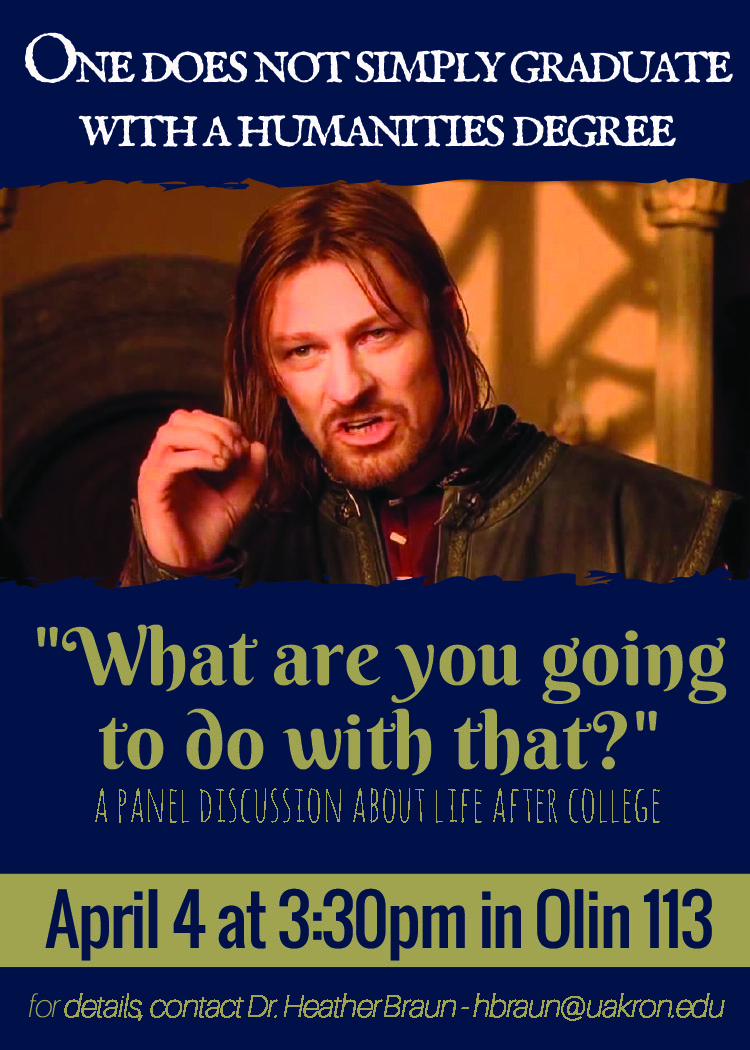 This panel of Akron-area professionals will speak about possible career paths for students earning degrees in the Humanities or seeking to work in fields such as law, medicine, business, the arts, non-profits, etc. This is a campus-wide event and students/faculty/staff from all disciplines are welcome to attend. For more information, please contact Heather Braun at hbraun@uakron.edu.
English Department Headlines