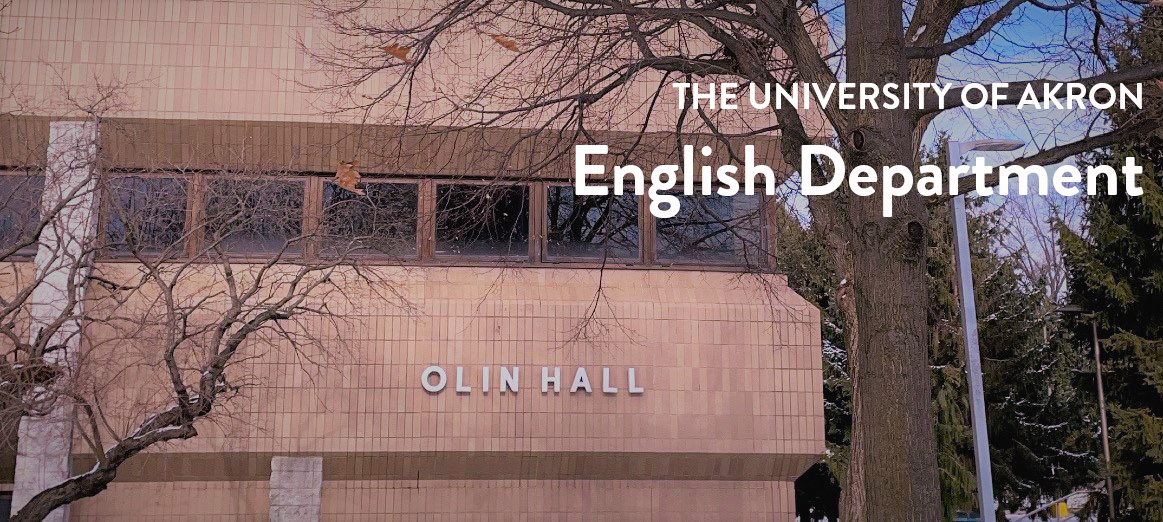 WELCOME TO THE ENGLISH DEPARTMENT.
Olin Hall 301
Akron, OH 44325-1906
---
PROSPECTIVE STUDENTS
Explore our English Department programs for more information:
THE SUMMER & FALL 2022 BULLETIN IS HERE!
Check out the latest edition of the English course bulletin. See what classes we're offering this year!
2022 AWARDS & SCHOLARSHIPS SEASON
Congratulations to the winners of this year's awards!