Training Center for Fire and Hazardous Materials
ACCREDITED: MARK OF QUALITY
The Training Center for Fire & Hazardous Materials is located on the campus of The University of Akron and is a part of the College of Applied Science and Technology. We offer the only accredited Associate of Applied Science degree in Fire Protection Technology in the State of Ohio, and the only Emergency Management Bachelor of Science degree in the state. In fact, our Emergency Management program is the only IFSAC Accredited Emergency Management degree in the United States.
Burn Building reservations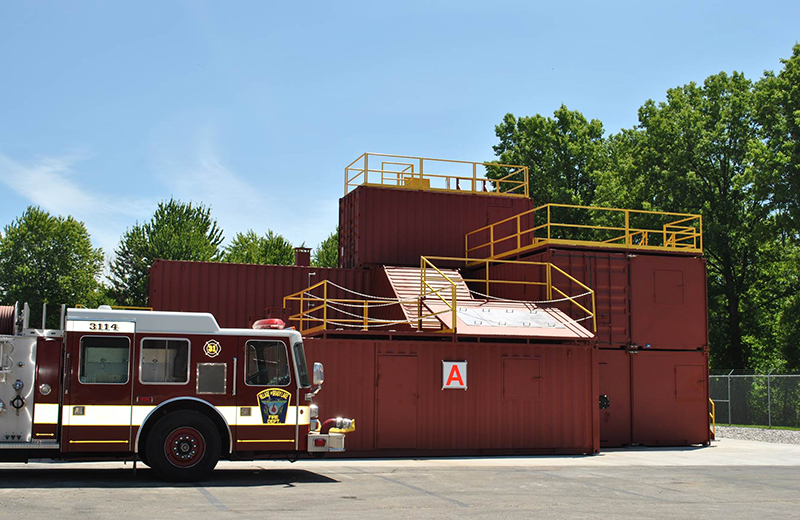 To schedule a reservation for the new Burn Building, contact Matt Claflin at 330-807-6078 or mtc6@uakron.edu.
Helpful links
Visit our Frequently-asked Questions (FAQ) page for a list of helpful links related to firefighting, homeland security, and emergency services.
Professional Development Classes
About the Center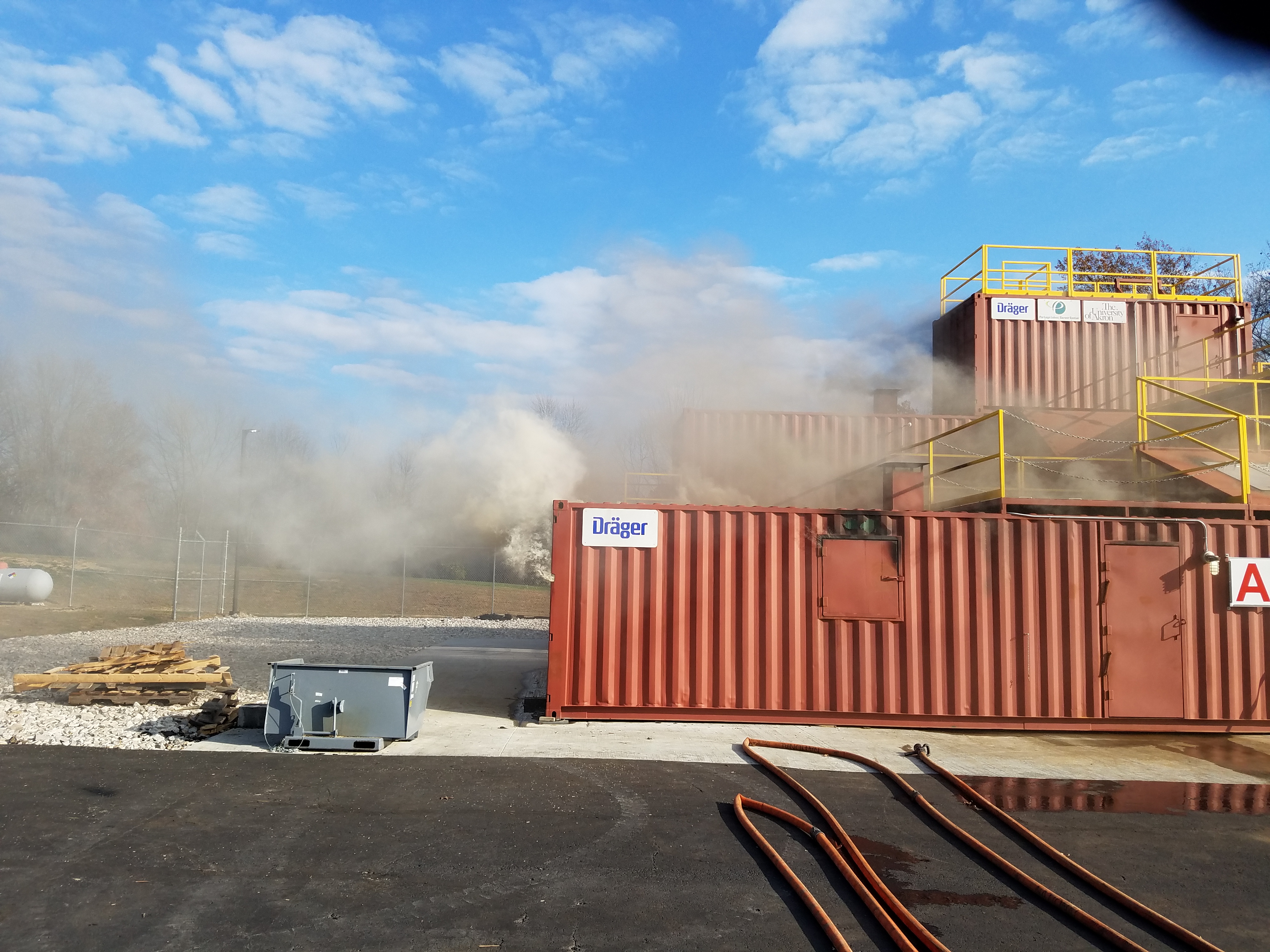 The Training Center for Fire and Hazardous Materials brings the University, government agencies and industries together into one comprehensive regional center to integrate educational programs; fire and hazardous materials training; and other related applications of fire and safety technology.
The Center coordinates seminars and workshops presented by federal, state and local agencies and other related organizations.
Training in all phases of hazardous materials containment, industrial fire brigade response and suppression, confined space entry, trench rescue and first aid. In addition, emergency management contingency planning and domestic terrorism preparedness have recently been included.
Postsecondary Programs
Four Cities Educational Compact


Barberton • Wadsworth • Copley • Norton

Portage Lakes Career Center


Green • Manchester • Coventry • Springfield

Cuyahoga Valley Career Center


Brecksville • Broadview Heights • Cuyahoga Heights • Garfield Heights • Independence • Nordonia Hills • North Royalton • Revere • Twinsburg
Contact information
Training Center for Fire and Hazardous Materials
The Polsky Building 309
Akron, OH 44325-4304
330-972-6652
330-972-8856
See on map
Dennis Ragins
Director of Training
Polsky 316
330-972-2051
dragins@uakron.edu
Matt Claflin
Educational Contact
Polsky 309
330-807-6078
mtc6@uakron.edu
Kathy Shaffer
Administrative Assistant
330-972-8240
kfshaff@uakron.edu
---