Dr. Walter Hixson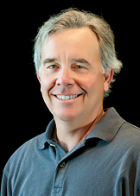 ---
Biography
Walter L. Hixson is a diplomatic and cultural historian and the author most recently of American Settler Colonialism: A History (Palgrave Macmillan, 2013), which received an Outstanding Academic Title designation from Choice. His previous work includes The Myth of American Diplomacy: National Identity and US Foreign Policy (Yale University Press, 2008), which also received the Choice designation; Parting the Curtain: Propaganda, Culture, and the Cold War, 1945-1961 (St. Martin's Press, 1997); Witness to Disintegration: Provincial Life in the Last Year of the USSR (University Press of New England, 1993); and George F. Kennan: Cold War Iconoclast (Columbia University Press, 1989; winner of the Bernath Book Prize). He has published numerous additional and wide-ranging books, articles, and essays, including assessments of the Vietnam War in history and memory, analysis of Tom Clancy's novels as a reflection of Reagan-era national security mentalities, and the cultural context of sensational crimes in American history.
Hixson, who is distinguished professor of history at the University of Akron, is in the process of making final revisions to a textbook, American Foreign Relations: A New Diplomatic History, which will be published in the fall by Routledge. The text emphasizes the role of cultural factors, especially race, religion, and gender, in explaining the history of American foreign relations.
For his next project Professor Hixson will focus on the U.S.-Israeli special relationship in historical and cultural context. The analysis will interrogate and recast U.S.-Israeli relations in light of settler colonial studies and his previous work on culture and diplomacy. In 2012 Hixson traveled throughout Israel and the Occupied Palestinian Territories with the NGO Interfaith Peace Builders, concluding with a solo tour of Lebanon. Hixson has otherwise taught, lectured, and traveled widely, including several weeks in Vietnam and Southeast Asia as well as Fulbright teaching awards at Kazan State University in the former USSR (1990-91) and the China Foreign Affairs Institute in Beijing (2009). A native of Louisville, Kentucky, Hixson received the Ph. D. from the University of Colorado at Boulder in 1986. He enjoys dining with his family, walking his dog, hiking in the Rocky Mountains, the Cleveland Cavaliers, and taste-testing varieties of Pinot Noir.
---
Education
Ph.D. - University of Colorado
---