Phi Alpha Theta
History Honors Society, Delta Chi Chapter
We are a professional society whose mission is to promote the study of history through the encouragement of research, good teaching, publication and the exchange of learning and ideas among historians. We seek to bring students and teachers together for intellectual and social exchanges, which promote and assist historical research and publication by our members in a variety of ways.
Membership Requirements
Undergraduate students must complete a minimum of 12 semester hours (4 courses) in History, earned in the classroom, online or through AP or transfer credits (or a combination thereof). A minimum GPA of 3.1 in History and 3.0 GPA overall are required. A student need not be a history major to apply.
Graduate students should have completed a minimum of 12 semester hours towards their Master's Degree in History, have a GPA of better than 3.5, and shall have completed approximately 30% of the residence requirements for the Master's Degree.
There is a one-time membership fee of $50, which includes a one-year subscription to the Phi Alpha Theta journal, The Historian.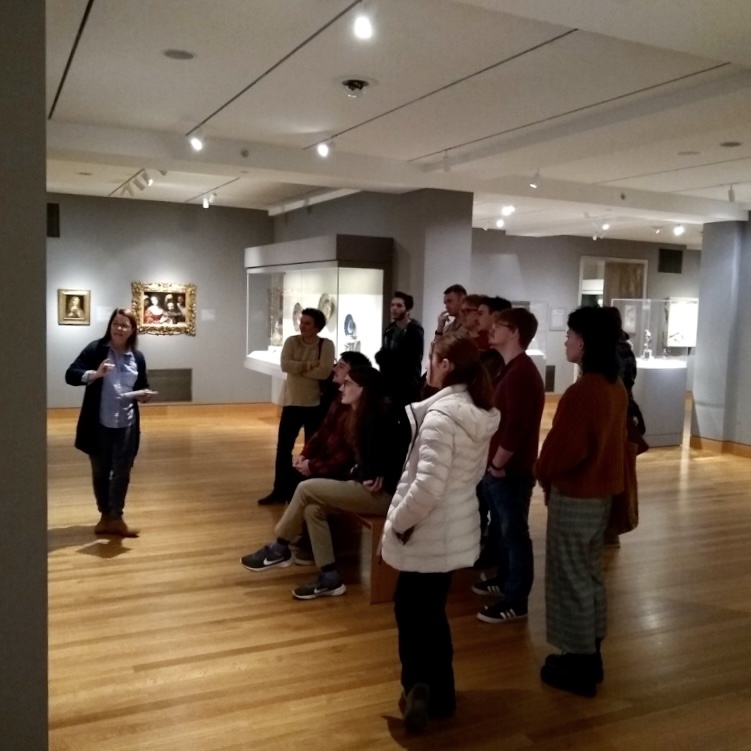 PAT at the Cleveland Museum of Art
Student Resources
PAT Leadership
Faculty Advisor:

Dr. Stephen Harp
President:

Hannah Curtis
Vice President:

Harrison Graham
Secretary/Treasurer:

Ryan Laverick
Contact Us
T: (330) 972-7006
F: (330) 972-5840
The University of Akron
Department of History
Arts and Sciences 216
Akron, Ohio 44325-1902