Honors events
Summer Visit Days for future students
See all that Akron offers on Summer Visit Days on June 21, July 26 or Aug. 9. Or attend a daily campus tour Monday through Friday and select Saturdays.
See all visit events for prospective students.
Speaker Series: Hear Dr. Janet Kavandi, veteran astronaut and director of NASA's John H. Glenn Research Center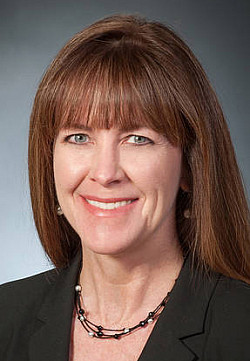 In this position, Kavandi is responsible for planning, organizing, and directing the activities required in accomplishing the missions assigned to the center. Before coming to Glenn, Dr. Kavandi worked at the NASA Johnson Space Center in Houston, Texas, where she served as the Director of Flight Crew Operations.
A Message from the Dean

Dear Williams Honors Students,
I wanted to make you aware of all of the great things going on in and around the Williams Honors College. I encourage you to take advantage of these great opportunities. Read more.
Student Spotlight
GREGORY BROWN credits UA and the Williams Honors College for developing his "engineering vision," the ability to see the greater implications of the profession and its real-world applications.
CCP Honors Academy
The College Credit Plus Honors Academy is for high school juniors and seniors to get an even bigger head start to their college careers.
The College Credit Plus program was created by the Ohio Legislature to allow students in grades 7-12 to enroll in a college or university to earn both college credit and credit for their classes, tuition free.
Only Honors
Our college fosters a sense of community for high-achieving, self-motivated students through:
honors merit scholarships of $500 and $1,000;
special honors sections of many introductory classes;
honors seminars (colloquia);
faculty advisors in your major;
and an honors residence with private bathrooms.
Honors news
Williams Honors College students in Japan
During a weeklong tour, the students explored the country and its legal system. Full story.
Williams Honors College, home of esports
The Williams Honors College is proud to be the home of The University of Akron's new esports varsity and club programs. (Team members may be, but do not have to be, honors students.) Learn more.