Student Groups
Interested in starting a student group in Williams Honors College? Take a look at this form, and return it to Debbie Gannon at dgannon@uakron.edu. Please note, this process is only for the Honors College. If you'd like your group to be formally recognized by UA, take a look at the Department of Student Life New Student Organization process.

Williams Honors College student groups include:
DreamAkron
Founders: Daniel Crowder and Isabella Bartholomew
DreamAkron is based off of "College is Real" in Richmond, California and is a mentoring/tutoring program that is designed to help Kenmore High School students get to college, succeed in college, and later have careers in the Akron area.
A three-tier tutoring/mentoring program is used to create a "college culture" at Kenmore High School. Tutoring is available in all major subjects with emphasis on development of writing skills.
DreamAkron also works together with Akron Professionals (Torchbearers) and Honors College Students to create and take advantage of leadership opportunities in the Akron community and on campus.
Honors Delegates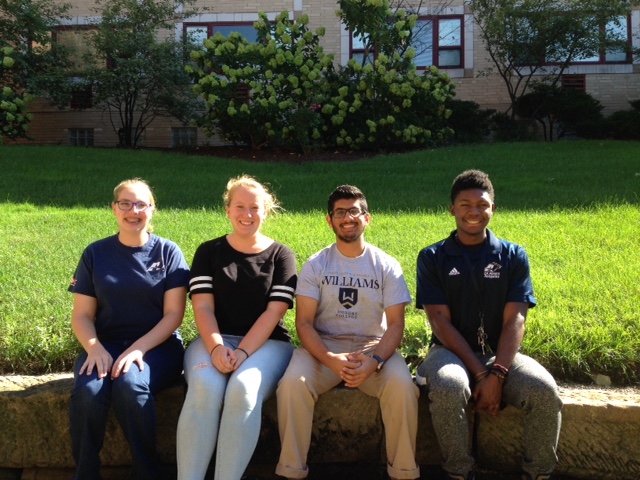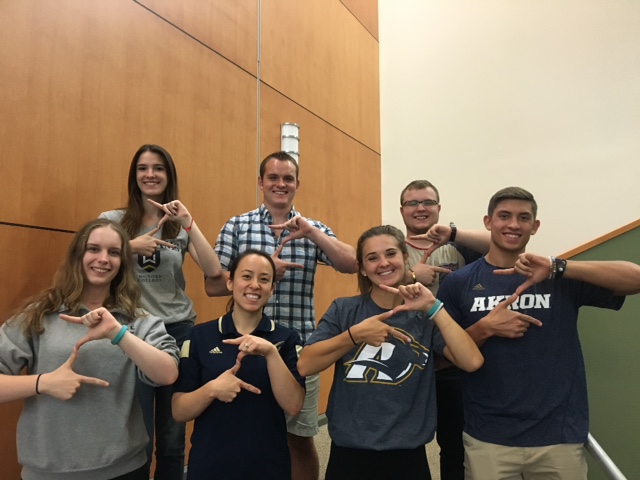 As official representatives of the Williams Honors College, Honors Delegates interact with visiting students and their parents, as well as visiting dignitaries, who have included government officials, authors and journalists. If you are an Honors College student and want to join the Delegates, contact Debbie Gannon, dgannon@uakron.edu.
Honors Delegates officers for 2017-2018
President - Greg Brown
Vice President - Travis Pero
---
Honors Business Group (HBG)
Any Honors student interested in business activities is welcome to join the Honors Business Group (HBG). Meetings are generally held every other week in the Honors Common Room and include pizza. Faculty from the College of Business Administration speak, alumni from UA share their real-life experiences or business leaders from the community tell about their strategies for success.
Honors Business Group officers TBA
EUREKA-Association for Honors Engineers
EUREKA encourages students interested in engineering to join. EUREKA hosts alumni, faculty, and industrial speakers in the Honors Common Room. For more information visit the EUREKA webpage.



EUREKA Officers TBA
---
Association of Honors Educators
This student group is open to all Honors students with an interest in education.


Association of Honors Educators Officers TBA
---
Honors Nursing Group (HNG)
Honors Nursing Group was founded in 2007-2008, especially for Honors students studying nursing, however, it is open to all Honors students. Meetings are generally held once a month in the Honors Common Room. Our group participates in service activities that have included blanket making for Akron Children's Hospital, canned food drives, card making for patients, Make a Difference Day, etc. Programming has included alumni speaking about their nursing experiences, and faculty from the College of Health Professions speaking about the programs in nursing.
Honors Nursing Group Officers for 2017-2018
President: Kelly Claridge
Vice President: Katie Burke
Secretary: Emily Pagni
Treasurer: Ashlyn Milhoan
Volunteer Chair: Rachel Smith