Rochelle K. Seide, Esq., Ph.D. '84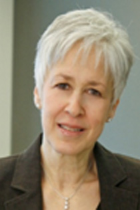 ---
Biography
Dr. Rochelle Seide received her B.S. in Bacteriology and Botany from Syracuse University (1968), her M.S. in Biology/Immunology from Long Island University (1974) and her Ph.D. in Human Genetics from Mt. Sinai School of Medicine of the City University of New York (1977). Dr. Seide was an instructor and assistant professor of Medical Genetics and Microbiology at the Northeastern Ohio Universities College of Medicine in Rootstown, Ohio from 1977 to 1985. During that time, she attended The University of Akron School of Law and received her Juris Doctor degree in 1984. While at the University, Dr. Seide was a member of The University of Akron Law Review. While in private practice, Dr. Seide has been listed in the Chambers USA Guides, America's Leading Lawyers for Business from 2004-2009 and in the Chambers Global, The World's Leading Lawyers from 2004-2006. She was also listed in Best Lawyers in America from 2004-2006 and selected as a New York Super Lawyer from 2006-2008.
Dr. Seide began her law career in 1985 as an associate attorney with the law firm, Brumbaugh, Graves, Donohue and Raymond. She left Brumbaugh in 1988 to work at other firms, but returned in 1993 and was named a partner in 1997. Brumbaugh merged with BakerBotts in 1997 and Dr. Seide became co-head of the firm's biotechnology practice, resident in the New York office. In 2004, she became a partner with Arent Fox, LLP in New York (practicing in the IP and life sciences groups) and, from 2008 to 2009, she was Senior Counsel with Schwegman, Lundberg & Woessner. From 2009-2011 she served as Vice President, Intellectual Property at Valeant Pharmaceuticals International (formerly Biovail Corporation). While at Valeant (Biovail), as a member of the senior management team, she represented the company in all significant transactional matters and prepared, reviewed, revised documents and led negotiation or otherwise contributed to the negotiation of all transactions, including acquisitions, joint ventures and licensing agreements related to the company's Intellectual Property and other assets.Dr. Seide also reviewed new market opportunities, and led and managed Intellectual Property due diligence investigations and provided opinions relating thereto. She also actively managed and oversaw of all of the company's IP related litigation in the US and Canada (including negotiating settlements and other agreements), conducted IP audits and supervised in-house team and external counsel on patent mapping and landscape analyses for significant company assets and identified and managed the company's IP and contractual risks, enabling compliance with all applicable laws, corporate policies and contractual obligations. She is currently a consultant on legal and life sciences-related matters. Dr. Seide has over 26 years of experience as a patent attorney, with the majority of it focused in the life sciences industry. Her experience in private practice encompassed all facets of patent law, including business analysis, due diligence, patent litigation, clearance opinions, patent strategies, patent prosecution and transactional matters. She obtained patents in the areas of biotechnology, chemistry, and pharmaceuticals for a variety of clients.
Dr. Seide was a member of the board of directors of the National Inventors Hall of Fame and is a member of the board of the BioJudiciary Project, a not-for-profit venture of the Biotechnology Industry Organization (BIO), which was established to provide education to the judiciary on biotechnology. She also served on the Committee on Intellectual Property Rights in Genomic and Protein Research and Innovation of the National Academy of Science, which issued a report: "Reaping the Benefits of Genomic and Proteomic Research" in 2006. Dr. Seide is a frequent invited author and speaker on IP and Life Sciences issues at legal and business conferences.
Currently, Dr. Seide is Vice President, Intellectual Property and Business Affairs at Sancilio& Company, Inc., a biopharmaceutical company in South Florida. Concurrently, she is a Principal of RKS Consulting, advising on life sciences and IP matters.
---