JOSEPH G. MILLER AND WILLIAM C. BECKER CENTER FOR PROFESSIONAL RESPONSIBILITY
The Miller-Becker Center for Professional Responsibility (MBC) is a nationally recognized academic center dedicated to enhancing public trust and confidence in the legal profession and the judicial system. The MBC is also committed to public service. Most notably, in 2009 the MBC co-sponsored the law school's inaugural "Akron Law Cares" event that still continues to provide a variety of services to low income senior citizens in public housing.
---
Miller-Becker Lecture Series:
Prosecutors, Ethics and Promoting Justice
Third Distinguish Lecturer: Steven I. Friedland, professor of law and senior scholar, Director of the Center for Engaged Learning in the Law, Elon University School of Law, will present "Prosecutors and Empathy in the Search for Justice"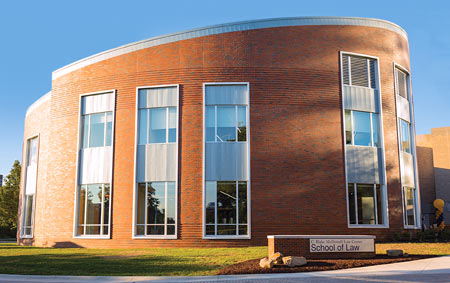 Oct. 27, 2017
4 to 5 p.m.
The University of Akron School of Law, 150 University Ave., Akron (map)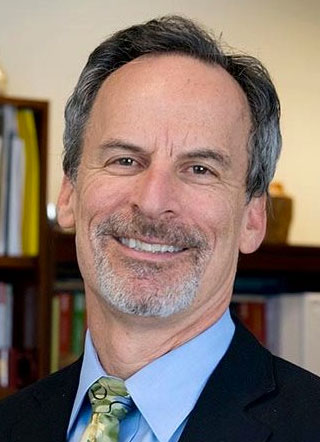 At first glance, prosecutors have no need for empathy. Upon closer scrutiny, however, the relationship between the two is complex and important. In fact, empathy can offer prosecutors a strategic tool to attain greater understanding of situations and better resolution of complex and difficult problems.
Free and open to the public (registration is required)
CLE credit has been requested
To register, send an email to lawalum@uakron.edu.
---
DIRECTOR
Jack Sahl is the Director of the Miller-Becker Center for Professional Responsibility. He serves on the Ohio State Bar Association Professionalism Committee and as Chair of the Publications Board for the ABA Center for Professional Responsibility. He recently published Lawyer Ethics and the Financial Action Task Force: A Call to Action, N.Y.L. SCH. L. Rev. 457-84 (2014-2015) and EVIDENCE PROBLEMS AND MATERIALS (Lexis 5th ed. 2015) (with Steven I. Friedland).

PAST EVENTS
11/15/16 4:30 - 5:30 p.m. Access to Justice Lecture Series: James J. Sandman, "An American Paradox: How the Legal System Really Functions Today in a Nation That Espouses 'Justice for All'"
10/28/16 Turning a Blind Eye: Prosecutorial Ethics and Expert Evidence Professor Jane Moriarty
4/22/16 Prosecutorial Ethics and the Quest for Justice: A new perspective Cyrus R. Vance, Jr. New York County (Manhattan) District Attorney
4/21/16 Judy Perry Martinez, former chair of the ABA Commission on the Future of Legal Services and current special advisor to the newly created ABA Center for Innovation, presented "The Future of Legal Services" at the School of Law.
A New Model for Law - For the Underserved. Charles Rampenthal, General Counsel for LegalZoom
---
FEATURED EVENT
Access to Justice: Lecture series
The Inaugural Access to Justice Lecture Series was held on February, 4, 2014. The nationally recognized series has focused attention on the inability of the poor and many other Americans to obtain access to justice. National and international experts and scholars have explained the reasons for the crisis and have offered creative ways to expand the delivery of legal services to help promote greater access to justice.
---
MBC FACULTY FELLOWS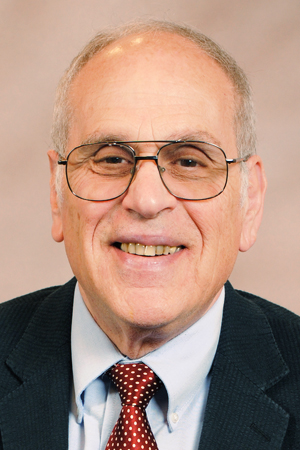 Martin H. Belsky is the Randolph Baxter Professor of Law and former Dean of the Law School. He has organized and participated in various ethics conferences. Professor Belsky also served as the chief prosecutor in Phila­delphia and Counsel to the U.S. House Judiciary Committee. He currently serves on the board of the Akron Bar Association.
---
Sarah M. R. Cravens is an Interim Co-dean and Associate Professor of Law at The University of Akron Law School. Her areas of interest include the judicial role, legal ethics, and theology & law.
---
Richard Lavoie is a Dean's Club Professor of Law at The University of Akron Law School. His interests include tax ethics and statutory interpretation. He recently co-authored, Negative Interest and Negative Rebates: The World Turned Upside Down, (with James L. Saeli and Mark Howe) 32 J. Tax. Inv. 3 (2015).
---
---
MBC STUDENT FELLOWS
Miller-Becker Center Student Fellows in a strategy session with Professor Sahl. Left to right: Hillary De Saussure (1L), Coty Perez (2L), and Calleigh Olson (1L). Not pictured: Kelly Becker (1L).
MBC ADVISORY BOARD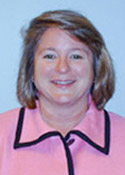 Tracy L. Kepler, Director of the Center for Professional Responsibility, is pictured to the right.
Above, left to right are Arthur H. Garwin (Former Director, Center for Professional Responsibility); Donald B. Hilliker (Of Counsel, McDermont, Will & Emery); Peter A. Joy (Henry Hitchcock Professor of Law; Director, Criminal Justice Clinic); Kenneth M. Kaufman (Partner, Manatt, Phelps & Phillips, LLP); Sara Lioi (Judge, United States District Court Northern District of Ohio); Janet Green Marbley (Administrator of the Supreme Court of Ohio's Lawyers' Fund for Client Protection); Lucian T. Pera (Partner, Adams and Reese, LLP); Brian F. Toohey (Attorney at Law); James E. Moliterno (Vincent Bradford Professor of Law at Washington and Lee University School of Law).
---
CONTACT US
Director - Jack P. Sahl
jsahl@uakron.edu or 330-972-7189
Program Coordinator - Shannon Aupperle
sfauppe@uakron.edu or 330-972-7988
The office of the MBC Director is in the C. Blake McDowell Law Center.