JOSEPH G. MILLER AND WILLIAM C. BECKER
CENTER FOR PROFESSIONAL RESPONSIBILITY

JOSEPH G. MILLER AND WILLIAM C. BECKER CENTER FOR PROFESSIONAL RESPONSIBILITY
The Miller Becker Center for Professional Responsibility (MBC) is a nationally recognized academic center dedicated to enhancing public trust and confidence in the legal profession and the judicial system.
'Lawyers and the Globalization of Legal Services' Series
'International Networks, and their Impact on U.S Legal Ethics'
April 12, 2019 at 4 p.m. Brennan Courtroom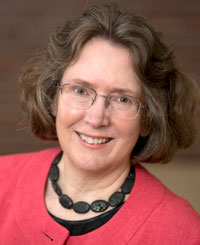 Laurel S. Terry
Professor and H. Laddie Montague Jr. Chair in Law at Penn State's Dickinson Law International Developments | Biography
Since the 2016 election, "globalization" has become a more politicized term than it was previously and a term that elicits strong reactions. This lecture addresses the impact of globalization on the legal profession, legal ethics, and lawyer regulation. It explains why international developments are relevant to lawyers, clients, and the public throughout the United States and why it is worth learning acronyms such as ABS, FATF, GATS, and PMBR. This lecture will highlight the importance of international networks, including networks of law firms, in-house counsel, government lawyers, legal ethics practitioners, legal ethics academics, and regulators.
Free and open to the public
CLE credit has been requested
This is the inaugural lecture in the "Lawyers and the Globalization of Legal Services" Series.
---

Alumna in the spotlight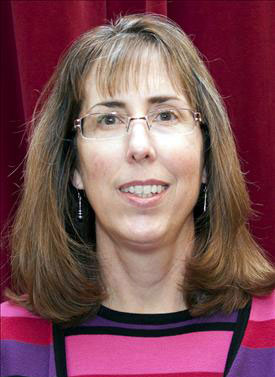 "THE UNIVERSITY OF AKRON School of Law provided me with the strong foundation on which I built my career in professional responsibility. Though I did not have the honor or pleasure of studying with Professor Becker, at UA I did learn the fundamentals of the core areas of legal practice, including professional ethics, necessary for success in my current job."
– Amy Stone, Assistant Disciplinary Counsel for the Supreme Court of Ohio Office of Disciplinary Counsel
Watch recent events
Including:
'Using Social Media in Litigation: Winning Practices and Ethics for Litigators, Agitators and Policymakers' with Scott L. Malouf, Vanderbilt Law School, social media attorney and solo practitioner
'Prosecutors and Empathy in the Search for Justice' with Steven I. Friedland, professor of law and senior scholar and the Director of the Center for Engaged Learning in the Law at Elon University School of Law
---
---
MBC FACULTY FELLOWS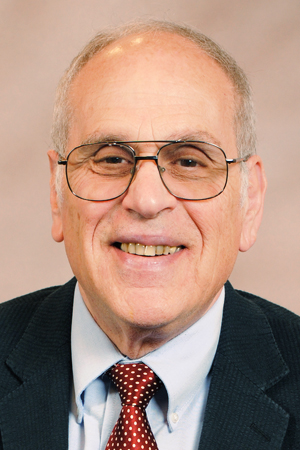 Martin H. Belsky is the Randolph Baxter Professor of Law and former Dean of the Law School. He has organized and participated in various ethics conferences. Professor Belsky also served as the chief prosecutor in Phila­delphia and Counsel to the U.S. House Judiciary Committee. He currently serves on the board of the Akron Bar Association. See his bio.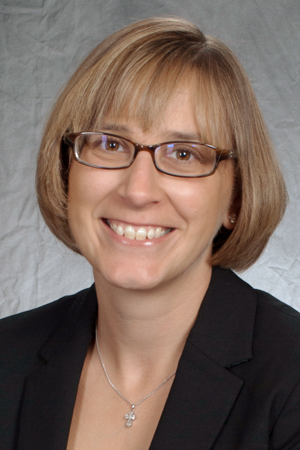 Sarah M. R. Cravens is the C. Blake McDowell Jr. Professor of Law. Her areas of interest include the judicial role, legal ethics, and theology & law. See her bio.
Richard Lavoie is a Dean's Club Professor of Law at The University of Akron Law School. His interests include tax ethics and statutory interpretation. See his bio.
MBC ADVISORY BOARD
William C. Becker
Ohio Attorney General's Office
Anthony Damelio
Nationwide Insurance Co.
Joseph N. Gross
Benesch, Friedlander, Coplan & Aronoff LLP
Kenneth M. Kaufman
Manatt, Phelps & Phillips, LLP
Jeannette L. Knudsen
The J.M. Smucker Company
Janet Green Marbley
Client's Security Fund
Lucian T. Pera
Adams and Reese LLP
Harry D. Cornett
Tucker Ellis LLP
Arthur Garwin
ABA Center for Professional Responsibility
Peter A. Joy
Washington University – St. Louis School of Law
Tracy L. Kepler
ABA Center for Professional Responsibility
The Honorable Sara Lioi
United States District Court – Northern District of Ohio
Prof. James Moliterno
Washington and Lee University School of Law
Brian F. Toohey
Former Jones Day Principal Loss Prevention Partner
MBC STUDENT FELLOWS
2018-19 Student Fellows
Hilary DeSaussure
Kevin Burns
The student fellows assist in the planning and implementation of Miller Becker Center programming. They also act as a liaison for the center with University personnel, law students, media and the bar.
Center Director
Jack Sahl is director of the Miller Becker Center for Professional Responsibility. He serves on the Ohio State Bar Association Professionalism Committee and as Chair of the Publications Board for the ABA Center for Professional Responsibility. He recently published:
Lawyer Ethics and the Financial Action Task Force: A Call to Action, N.Y.L. SCH. L. Rev. 457-84 (2014-2015) and EVIDENCE PROBLEMS AND MATERIALS (Lexis 5th ed. 2015) (with Steven I. Friedland).
Article: The "Rainmaker Film"- A Window to View Lawyers and Professional Responsibility, 48 Memphis St. L. Rev. 826-57 (2018)
Book: Professional Responsibility in Focus (Wolters Kluwer, 2017) (with R. Michael Cassidy, Benjamin P. Cooper, & Margaret Tarkington)
CONTACT US
Director - Jack P. Sahl
330-972-7189
jsahl@uakron.edu
Program Coordinator Tanjeet Dhillon
330-283-0999
The office of the MBC Director is in the C. Blake McDowell Law Center.