ACCESS TO JUSTICE LECTURE SERIES
The concept of equal access to justice is deeply embedded in our national values. It is reflected in the closing words of the Pledge of Allegiance and in the inscription on the pediment of the Supreme Court building. Yet every day across America, tens of thousands of people walk into courtrooms alone, without a lawyer, because they cannot afford to pay for one and have no constitutional right to a lawyer in civil matters. Their cases involve matters of safety, subsistence, and family stability – evictions, foreclosures, child custody and support, and domestic violence. They confront a complicated legal system built largely by lawyers for lawyers – an adversary system based on the assumption that you do have a lawyer. Their chances of a fair shot at justice are slim, especially if their opponent is represented by counsel. Mr. Sandman will explain the facts underlying this American paradox and offer suggestions for making our country's promise of "justice for all" real.
What
"An American Paradox: How the Legal System Really Functions Today in a Nation That Espouses 'Justice for All'"
Who
James J. Sandman
When
4:30 p.m. - Tuesday, November 15 2016
RSVP
Please RSVP to Shannon Aupperle at 330-972-7988 or sfauppe@uakron.edu if you plan to join us.
Where
The University of Akron School of Law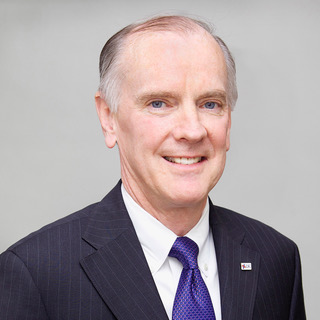 Jim Sandman has been President of the Legal Services Corporation since 2011. LSC is the largest single funder of civil legal aid programs in the United States, supporting 134 programs with more than 800 offices serving every state. Jim practiced with Arnold & Porter LLP for thirty years and served as the firm's Managing Partner for ten years. In 2007, he decided to pursue a new career in public service. From 2007 to 2011, he was General Counsel of the District of Columbia Public Schools. Jim is a past President of the District of Columbia Bar. He is chair of the Standing Committee on Pro Bono Legal Services of the District of Columbia Circuit Judicial Conference, a member of the District of Columbia Access to Justice Commission, and a member of the board of the Tahirih Justice Center. Jim has received the Justice William J. Brennan, Jr. Award from the District of Columbia Bar, the Wiley A. Branton Award from the Washington Lawyers' Committee for Civil Rights and Urban Affairs, the Council for Court Excellence's Justice Potter Stewart Award, and Tahirih Justice Center's Wings of Justice Award, among other awards. Jim is a graduate of Boston College and of the University of Pennsylvania Law School. He was a law clerk to Judge Max Rosenn of the United States Court of Appeals for the Third Circuit.