Miller Becker Center for Professional Responsibility
Alumni in the spotlight
Amy Stone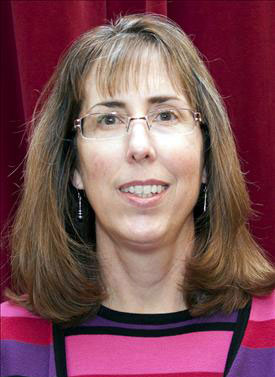 I have been an Assistant Disciplinary Counsel for the Supreme Court of Ohio Office of Disciplinary Counsel for nearly 20 years. 
I was the first attorney hired solely to handle the intake process for the office, and though my duties have expanded beyond that role, I continue to supervise the intake process for the nearly 2,800 grievances the office receives annually. 
To recommend whether a grievance should be investigated or dismissed on intake, one must have an understanding of what appropriate representation by an attorney "looks" like and how or where it may have gone awry. A general familiarity with many practice areas is required, and I often think of myself as a "Jill of all trades." 
Dealing with the general public, has made me appreciate the importance of the ethical practice of law and has imbued in me a sense of admiration for every member of our profession who practices ethically day in and day out despite often unjust criticism and even derision. I do this job to protect not only the public, but the profession as well. 
Protection often comes in the form of education, and I strive to help both lawyers and the public understand the rules of professional conduct and how they apply.
The University of Akron School of Law provided me with the strong foundation on which I built my career in professional responsibility. 
Though I did not have the honor or pleasure of studying with Professor Becker, at UA I did learn the fundamentals of the core areas of legal practice, including professional ethics, necessary for success in my current job. 
The school's focus on clerking experience helped me gain an early understanding of how to practice law and provided positive examples of the lawyer I hoped to become. I am very grateful for the education I received and for every legal professional that played a role in that education. I hope that I return the favor by helping legal professionals provide legal services to the people of Ohio in a responsible and ethical manner.
Joe Borchelt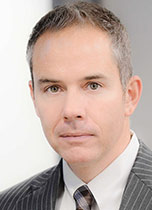 As a partner at my law firm, Reminger Co., L.P.A., I have had the privilege of spending the better part of my career representing members of the legal profession, as well as other professionals. The representation of lawyers, generally in civil litigation involving claims of legal malpractice, is one of the most challenging and rewarding areas of civil litigation. Lawyers expect a level of skill and excellence which must be carried forth from the inception of a matter through conclusion. I try to put myself in the position of a defendant-lawyer and imagine the type of representation that I would expect. In addition, professional liability representation is challenging in that defense attorneys in this practice area must quickly obtain a working understanding and knowledge of the underlying practice area of the attorney who has been sued. Failure to master, or at least understand, the underlying practice area could put legal malpractice defendants at a disadvantage. Challenges aside, I truly appreciate the opportunity to make a career out of the representation of other lawyers.
My experience as a law student at The University of Akron, and in particular my experiences with the professors at the Miller-Becker Center (professors Sahl and Becker), were instrumental in not only shaping my practice as a professional liability lawyer; but also as an ethical practitioner in general. I recall the law school's and my professor's strong commitment to the betterment of the profession, as well as the teaching of an ethical practice in interesting and exciting ways.
I have attempted to portray those values in my own career, and not simply in terms of my commitment to the representation of members of the legal profession. I have attempted to impart what little experience I have in the ethical practice of law to new attorneys through the Ohio Supreme Court's Lawyer-to-Lawyer mentoring program. I speak annually at the Ohio State Bar Association's appellate seminar on the topic of appellate ethics. I also volunteer as a Court Appointed Special Advocate (CASA) for abused and neglected children in Kenton County, Kentucky. My goal is to take those values that I learned in law school - that as lawyers perhaps we can be kind and helpful to others as we earn a living in our profession - and impart them upon other lawyers, clients, and members of the public simply by way of example.