Online version of summer prelaw program a success
08/18/2020

Disappointment turned to delight at The University of Akron School of Law this past June when the Law School Admission Council (LSAC), the national sponsor of a popular on-campus prelaw immersion program that had been cancelled due to the pandemic, announced it would support a virtual version: LSAC PLUS Online.

Akron Law was one of about a dozen U.S. law schools to host the LSAC Prelaw Undergraduate Scholars (PLUS) Program on campus the previous two summers. Intended for but not restricted to students from racial and ethnic groups underrepresented in the legal profession, the PLUS Program provides an intense focus on the skills required to succeed in the law school admission process and in law school and in a legal career.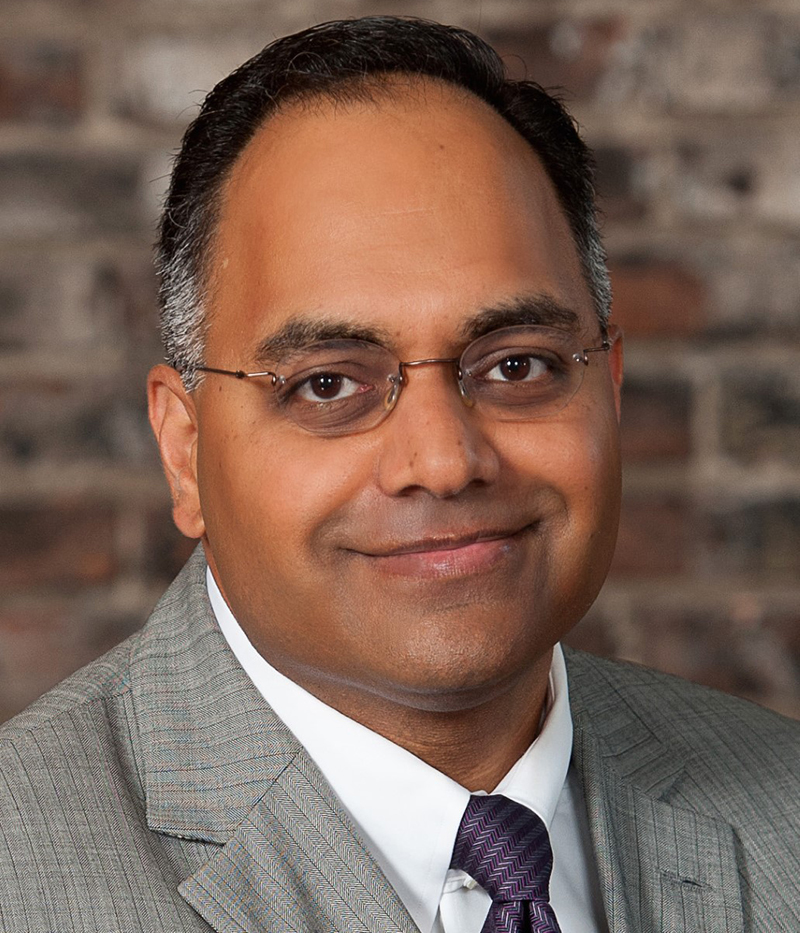 Civil rights attorney Subodh Chandra taught one week of the three-week core course.
"We were absolutely thrilled when we heard from LSAC that they would support past-participant schools who could organize a virtual program," said Emma Schulze, the law school's director of admissions and co-coordinator of the 2020 program. "We were one of only six schools to accept the challenge. But we were nervous too, because it would be so different from what we'd done before. Coming out of it now, though, I think it was perfect. It really was."
A focus on civil rights
Schulze and her co-coordinator, Brant Lee, professor of law and assistant dean of diversity and social justice initiatives at the law school, quickly decided to focus the curriculum on civil rights law. Lee, Akron Law Dean Christopher J. (C.J.) Peters (a constitutional law expert), and distinguished civil rights attorney and former federal prosecutor Subodh Chandra each taught a week of the three-week core course.
Other featured speakers included Hanne-Lore Gambrell, UA J.D./MBA '18, an associate at Akron-based Brouse McDowell; Lavell O. Payne, UA J.D.'14, the lead attorney for quality assurance, ethics and training at Nationwide Insurance; and Rebeka Osborne, corporate counsel at Expedia Group in Seattle.
In keeping with the civil rights theme, at the very start of the LSAC PLUS Online program, the students were asked to read the bestselling book "The Color of Law: A Forgotten History of How Our Government Segregated America," by Richard Rothstein. During the final week, the students were able to hear from and ask questions of the author in a live online event.
"Even though this year's program was virtual, I think we still succeeded in creating a strong sense of community among the 32 students," Schulze said. "In the closing symposium on the final day, every single student talked about how much they had learned and how thankful they were. And there were definitely some tears, which I was surprised about, since none of us had met in person. But it really seemed to touch them and make an impact."
Same time next year
This was to have been the final year of a three-year LSAC grant to Akron Law to host the traditional four-week, full-scholarship residential PLUS Program. But because of the unprecedented 2020 circumstances, LSAC has extended the grant to 2021. Conditions permitting, Akron Law will host a traditional on-campus program next summer. Interested undergraduates should check the Plus Program page on the Akron Law website, beginning in late February.
"We are excited to have the opportunity to offer the PLUS Program again," Schulze said. "According to LSAC, some 2,400 students, mostly African Americans, have participated in the PLUS programs to date, and evidence indicates that the programs have had a measurable impact in helping hundreds of students from underrepresented groups enter law school and the legal profession."
---
Media contact: Lisa Craig, 330-972-7429 or lmc91@uakron.edu.