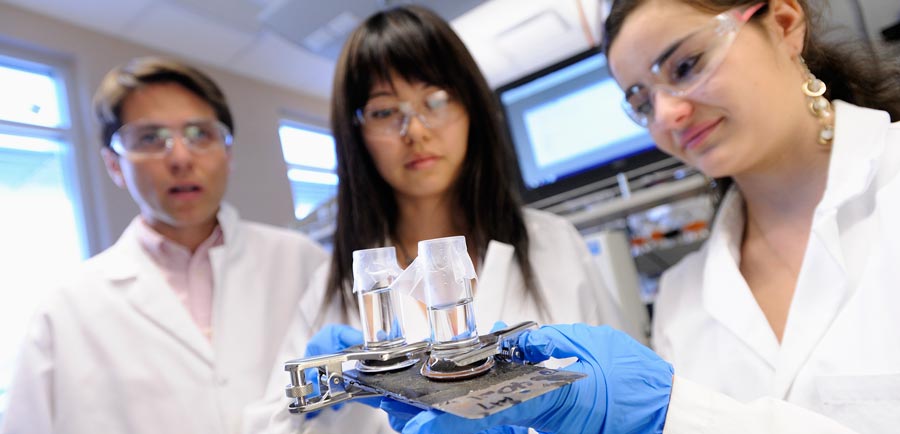 About NCERCAMP
WHO WE ARE
Housed at The University of Akron, the National Center for Education and Research on Corrosion and Materials Performance provides a multi-disciplinary approach to help government and industry develop solutions for corrosion and materials performance challenges, whether they are unique or day-to-day problems.
The Center has a comprehensive set of programs and services in education and workforce training, research and technology development, and outreach and public policy activities.
---
YOU BENEFIT FROM TIES TO UNIVERSITY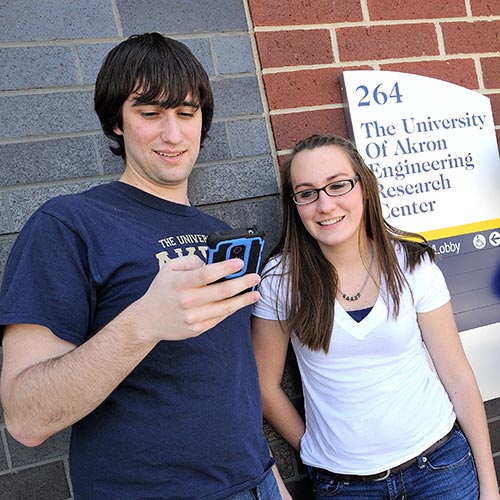 NCERCAMP is closely aligned with The University of Akron's one-of-a-kind undergraduate program in corrosion engineering.
The program's graduates are in great demand, in part because they gain practical experience working alongside NCERCAMP researchers.
In fact, some NCERCAMP clients, both in industry and government, have hired corrosion engineers from UA who worked on their projects as undergraduates. The hiring company or agency brings on board a professional with excellent qualifications and someone who is familiar with project work.
---
Partners
NCERCAMP collaborates with industry and government on a range of research and academic initiatives.
---
HISTORY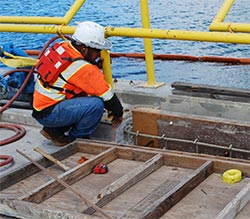 In response to requests from industry and the Department of Defense in 2006, The University of Akron launched an effort to help address the cost of corrosion on the nation's economy, estimated at more than $400 billion annually.
In 2010, NCERCAMP was established by Congress and the U.S. Department of Defense.
Since its beginning, NCERCAMP has developed a core set of specialized laboratories to support a full scope of activities: from basic research, to technology development, and even product testing and deployment. See our capabilities, our labs and our experts.
---
RELATED:
---