Our experts
Our researchers focus on understanding the root causes of materials failures, developing predictive models of materials performance, proposing innovative solutions for increased reliability and providing testing and development support for bringing new products to market.
We are here to help you solve your challenges. To request assistance on your next project or to inquire about our testing and technical services, complete this brief form.
---
CORE CORROSION RESEARCHERS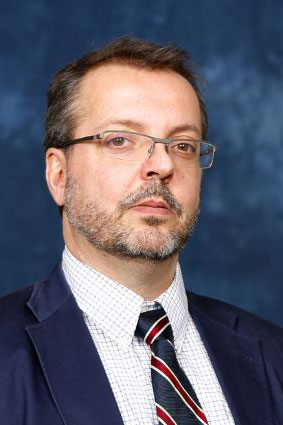 Dr. David M. Bastidas
Research interests:
Corrosion prevention and its inhibition, corrosion processes and mech­anisms, corrosion of steel in concrete, smart cor­rosion inhibitors, stainless steel corrosion, electro­chemical impedance spectro­scopy, electro­chemistry, stress corrosion cracking, welding, micro­structural studies, metallurgy, materials perfor­mance in service.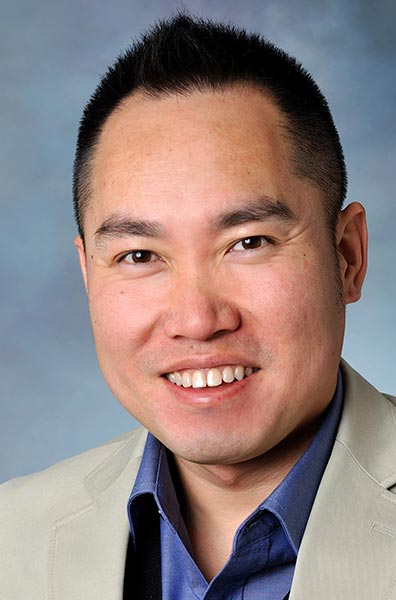 Dr. Hongbo Cong
Research interests:
Corrosion, pitting and passivity. Full profile.
Dr. Rajeev Kumar Gupta
Research interests:
Passivity, corrosion relationships, novel metallic and ceramic coatings and high temperature corrosion. Full profile.
Dr. Robert S. Lillard
Research interests:
Localized corrosion, passivity, atmospheric corrosion, hydrogen interactions, stress corrosion cracking and water radiolysis in reactor. Full profile.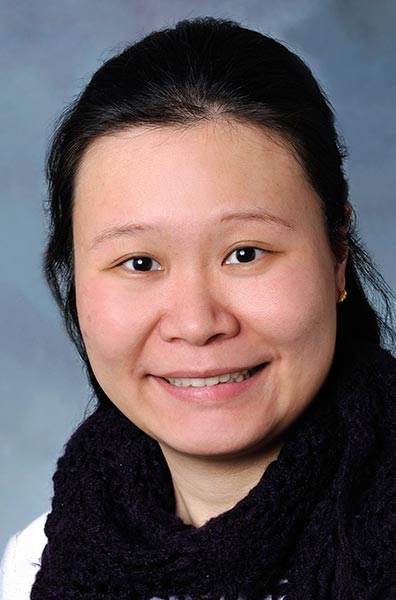 Dr. Qixin Zhou
Research interests:
Coatings performance and degradation processes, self-healing coatings, water treatment and biodegradation. Full profile.
CORROSION CENTER FACULTY AND STEERING COMMITTEE
Name
Discipline
Research Interests
Lillard, Scott
Carboline Chair Corrosion Engineering
Corrosion Engineering

Localized corrosion
Passivity
Stress corrosion cracking and hydrogen damage

Bastidas, David M.
Corrosion Engineering

Corrosion prevention and its inhibition, corrosion processes and mech­anisms, corrosion of steel in concrete, smart cor­rosion inhibitors, stainless steel corrosion, electro­chemical impedance spectro­scopy, electro­chemistry, stress corrosion cracking, welding, micro­structural studies, metallurgy, materials perfor­mance in service.

Cong, Hongbo
Corrosion Engineering

Corrosion
Pitting
Passivity

Gupta, Rajeev Kumar
Corrosion Engineering

Novel metallic and ceramic coatings
Passivity
High temperature corrosion

Zhou, Qixin Amelia
Corrosion Engineering

Coatings performance and degradation processes
Self-healing coatings
Water treatment and biodegradation

Doll, Gary
Timken Professor of Surface Engineering
Surface  Engineering

Surface engineering of materials
Tribology
Nanocomposite materials

Foster, Mark D.,
Thomas A. Knowles Professor
Polymer Science

Microstructure and dynamics of polymer systems
Thin films and near interfaces
Novel x-ray and neutron scattering techniques

Gao, Xiaosheng
Mechanical Engineering

Mechanics of materials and structures
Fatigue and fracture mechanics
Multi-scale modeling of damage

Huang, Qindan
Civil Engineering

Risk analysis
Structural reliability
Performance assessment of deteriorating structures
Damage detection methods

Ida, Nathan, Distinguished Professor
Electrical Engineering

NDE and sensors
AC corrosion
Antennas
Electromagnetic compatibility

Ju, Lu-Kwang,
Distinguished Professor
Chemical Engineering

Microbiology
Biofilms and MIC
Fast characterization of pitting corrosion

Patnaik, Anil
Structural Engineering

Corrosion damage to reinforced concrete and steel structures
Lifecycle analysis and condition assessment
Structural engineering  and bridge design and construction

Ramsier, Rex
Physics

Surface interactions (metals),
Surface science

Soucek, Mark
Polymer Engineering

Polymer coatings
Inorganic/organic hybrid coatings
Plasma deposition of high performance coatings
Kinetic and reaction mechanism studies  

Young, Gerald
Applied Mathematics

Computational mathematical models of corrosion damage
Galvanic corrosion, crevice corrosion, biofilms

Zhe, Jiang John
Mechanical Engineering

MEMS/NEMS and lab-on-a-chip devices,
Micro/nano actuators, microfluidics and nanofuidics,
Smart materials and structures
Online health monitoring of rotating machinery
NCERCAMP AFFILIATED FACULTY
| | | |
| --- | --- | --- |
| Name | Discipline | Research Interests |
| Lillard, Scott | Corrosion Engineering | Localized corrosion, Passivity, Atmospheric corrosion, Hydrogen interactions, stress corrosion cracking, water radiolysis in reactor |
| Bastidas, David M. | Corrosion Engineering | Corrosion prevention and its inhibition, corrosion processes and mech­anisms, corrosion of steel in concrete, smart cor­rosion inhibitors, stainless steel corrosion, electro­chemical impedance spectro­scopy, electro­chemistry, stress corrosion cracking, welding, micro­structural studies, metallurgy, materials perfor­mance in service. |
| Cong, Hongbo | Corrosion Engineering | Corrosion, pitting, passivity |
| Gupta, Rajeev Kumar | Corrosion Engineering | Passivity, Corrosion relationships, Novel metallic and ceramic coatings, High temperature corrosion |
| Hernandez Maya, Roberto | Corrosion Engineering | Electrochemistry, Batteries and Fuel Cells, Materials Characterization |
| Rosas Camacho, Omar | Corrosion Engineering | Coatings performance, cathodic protection, stress corrosion cracking, MIC |
| Zhou, Qixin Amelia | Corrosion Engineering | Coatings performance, and degradation processes, self-healing coatings, water treatment, biodegradation |
| Cheng, Gang | Chemical Engineering | Biomolecular engineering, antimicrobial and antifouling hydrogels |
| Clemons, Curtis | Mathematics | Mathematical models of corrosion damage, galvanic corrosion, crevice corrosion, biofilms |
| Dhinojwala, Ali | Polymer Science | Adhesion, friction, and wetting. His group has developed light-based spectroscopic techniques, bio-adhesion |
| Doll, Gary | Surface  Engineering | Surface engineering of materials, Tribology, Nanocomposite materials, Lubrication strategies |
| Evans, Edward | Chemical Engineering | High temperature materials and coatings |
| Foster, Mark D | Polymer Science | Polymers, structure and dynamics of polymer interfaces, X-ray and neutron scattering and scanning probe microscopy methods. |
| Gao, Xiaoshen | Mechanical Engineering | Models for Prediction of Ductile Fracture, Fatigue |
| Golovaty, Dimitry | Mathematics | Mathematical models of corrosion damage, galvanic corrosion, crevice corrosion, biofilms |
| Huang, Qindan | Civil Engineering | Risk analysis, structural reliability, performance assessment of deteriorating structures, damage detection methods |
| Ida, Nathan | Electrical Engineering | NDE, sensors, AC Corrosion |
| Ju, Lu-Kwang | Chemical Engineering | Microbiology, Biofilms, MIC |
| Kreider, Kevin | Mathematics | Mathematical models of corrosion damage, galvanic corrosion, crevice corrosion, biofilms |
| Menzemer, Craig | Structural Engineering | Steel Bridge Superstructures, Aluminum alloys, Bridge Repair Methods |
| Miller, Chris | Civil Engineering | Water quality modeling and management, chemical oxidation processes, hydraulic modeling, water source management-sustainability strategies |
| Mimoto, Nao | Statistics | Statistics, Mathematical models of corrosion damage |
| Monty, Chelsea | Chemical Engineering | Advanced electrochemical techniques for corrosion prevention and mitigation, monitoring MIC |
| Morscher, Gregory | Mechanical Engineering | High temp stress-oxidative/corrosion behavior, ceramic matrix composites, thermal environmental barriers, turbines |
| Newby, Bi-min Zhang | Chemical Engineering | Surface modification/patterning, Polymeric materials, Antifouling, biofilm, microbiologically influenced corrosion (MIC) |
| Patnaik, Anil | Civil Engineering | Corrosion of reinforced concrete and steel structures, Structural engineering design, Bridge design and construction, Structural health assessment |
| Ramsier, Rex | Physics | Surface interactions (metals), surface science |
| Sastry, Shivakumar | Electrical Engineering | Systems Analysis and Engineering, Wireless Monitoring Systems, and Large-scale Real-time Systems |
| Senko, John | Geosciences | Microbial Corrosion |
| Shiller, Paul | Surface  Engineering | Surface engineering of materials, Tribology, Nanocomposite materials, Lubrication strategies |
| Soucek, Mark | Polymer Engineering | Polymer coatings |
| Srivatsan, Tirumalai | Mechanical Engineering | Mechanical behavior of materials, environmental effects, materials processing and characterization, analysis: influences on structural response |
| Young, Gerald (Jerry) | Mathematics | Mathematical models of corrosion damage, galvanic corrosion, crevice corrosion, biofilms |
| Zhe, Jiang John | Mechanical Engineering | Sensors, wear, lubrication, integrated lubricant oil conditioning |