ARTS & LEISURE DIVISION: (alphabetical order)
Marcelo Gonzalez - Grade 7 - Macedonia, OH - The Roo-Inator Power Punch Game
Ava Jackson - Grade 8 - Lititz, PA - Mariposa Garden
Sophia Leung - Grade 6 - Palm Harbor, FL - Minds of Teens
Prina Patel - Grade 7 - Mechanicsburg, PA - Unity is our Strength
Sibi Shanmugam - Grade 7 - Mechanicsburg, PA - Medieval Mania
Lily Traxler - Grade 6 - North Ridgeville, OH - Playful Kitten Art
SCIENCE & ENGINEERING DIVISION: (alphabetical order)
Colin Choi - Grade 5 - Oviedo, FL - The Vortex Charger
Brooklyn Hatton - Grade 5 - Columbus, IN - The Slip On Ice
Daniel Hertzler - Grade 7 - Mechanicsburg, PA - Pinball Mayhem
William Lee - Grade 8 - Lititz, PA - The Wave Energy Converter
James Myers - Grade 7 - Cuyahoga Falls, OH - The Glasses Bed
Tyler Shirk - Grade 8 - Lititz, PA - The Hitting Pro
CONGRATULATIONS and GOOD LUCK to this year's finalists! And remember, the top-8 schools with the most entries will each receive an equal donation shared from a donation pool of $1,600*. (*The donation pool will be divided equally by the total number of schools in the top eight including any schools that are tied for spots in the top eight. In-eligible entries do not count towards school awards.)
NOTE: The AGPA will contact each finalist with shipping instructions. Once the inventions are received, the final round of judging will occur. After the judging is complete, we will announce the final results on this website! We will also announce the Top-8 Schools with the most entries at that time.
Congratulations to each student that entered this year's contest. We had so many amazing entries. Thank you for your hard work and for sharing your creativity with us. Ultimately, we hope that the contest has provided a fun way to explore STEAM concepts and enjoy hands-on learning with polymers! Thank you to all of the teachers, mentors, and parents who helped encourage and support the students!
---
ABOUT THE CONTEST
Join the fun and get ready to learn about the rubber band - one of the many amazing inventions created from a unique class of materials known as polymers! This educational contest was designed to give students a new opportunity to have fun learning about Science, Technology, Engineering, Art, and Mathematics. Each year students from across the nation come up with new ways of using rubber band(s) to create amazing inventions, games, artworks, and more!
---
THE CHALLENGE:
To design and create a working invention/artwork that incorporates at least one (1) rubber band.
---
TWO SEPARATE DIVISIONS: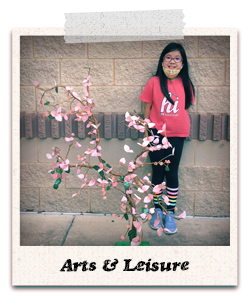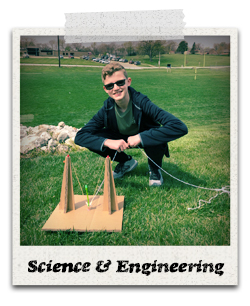 ---
OVER $3,000 IN PRIZES: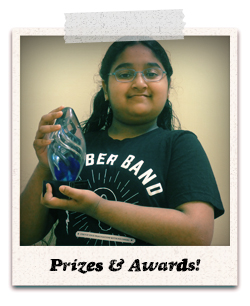 The first place winner in each division will receive $300.
The runner-up in each division will receive $150.
The four remaining finalists in each division (who are not a first place winner or runner-up) will receive $75.
Schools can earn cash donations too! The top eight schools with the most student entries will each receive an equal donation shared from a donation pool of $1,600*. (*The donation pool will be divided equally by the total number of schools in the top eight including any schools that are tied for spots in the top eight. In-eligible entries do not count towards school awards.)
---
OUR CONTEST LESSON PLAN MAKES IT EASIER: standard aligned and easy to integrate with your curriculum
Alignment with multiple standards:

Next Generation Science Standards
Common Core Standards
National Standards (Grades 5-8)
Ohio Academic Content Standards for Science
Ohio Revised Science Education Standards and Model Curriculum
Learn more about the Rubber Band Contest Lesson Plan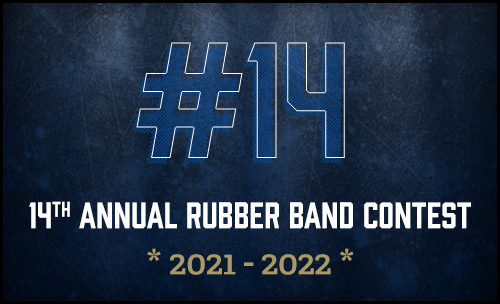 IMPORTANT LINKS
ALUMNI SPOTLIGHT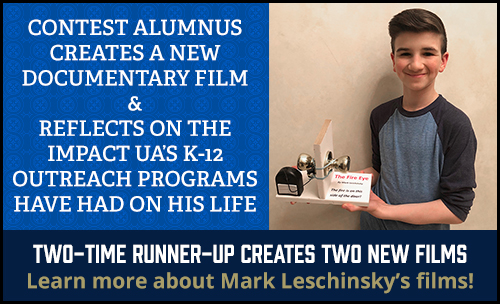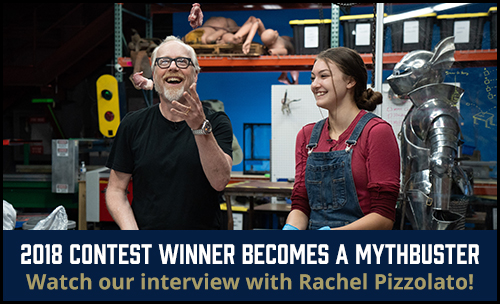 HOSTED BY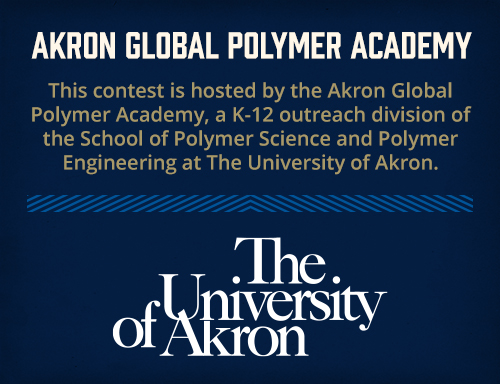 GOLD SPONSOR