GOVERNMENT RELATIONS
We build and maintain relationships throughout the community and with local, state and federal governments, striving to advance the University's mission and to lift the region's economy.
EVENTS
Ohio Birthday Party, Ohio Summer Social and Ohio Holiday Reception
These popular events occur in Washington, DC, and attract hundreds of guests, including Ohio's congressional delegation and important leaders from across the state. These events provide excellent networking opportunities and the chance to connect with congressional members, staff and other Ohio decision makers.
Upcoming event
We are able to host these events due to our generous sponsors. Sponsorship benefits include your company's or organization's name/logo on invitational flyers and posters, on this website and at the events.
Interested in sponsoring? Please contact Matt Akers at akers1@uakron.edu or 330-972-4933
Past events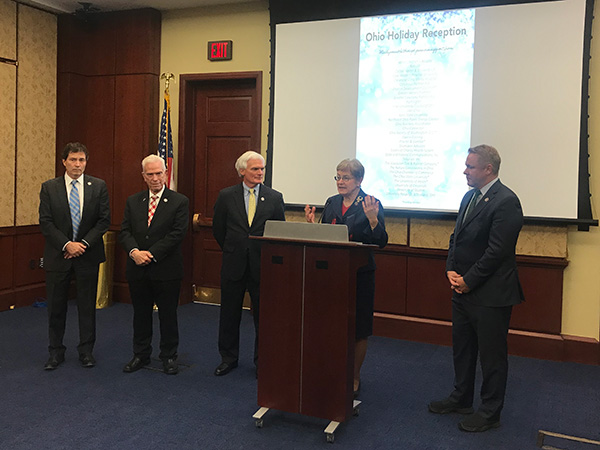 Ohio Holiday Reception 2022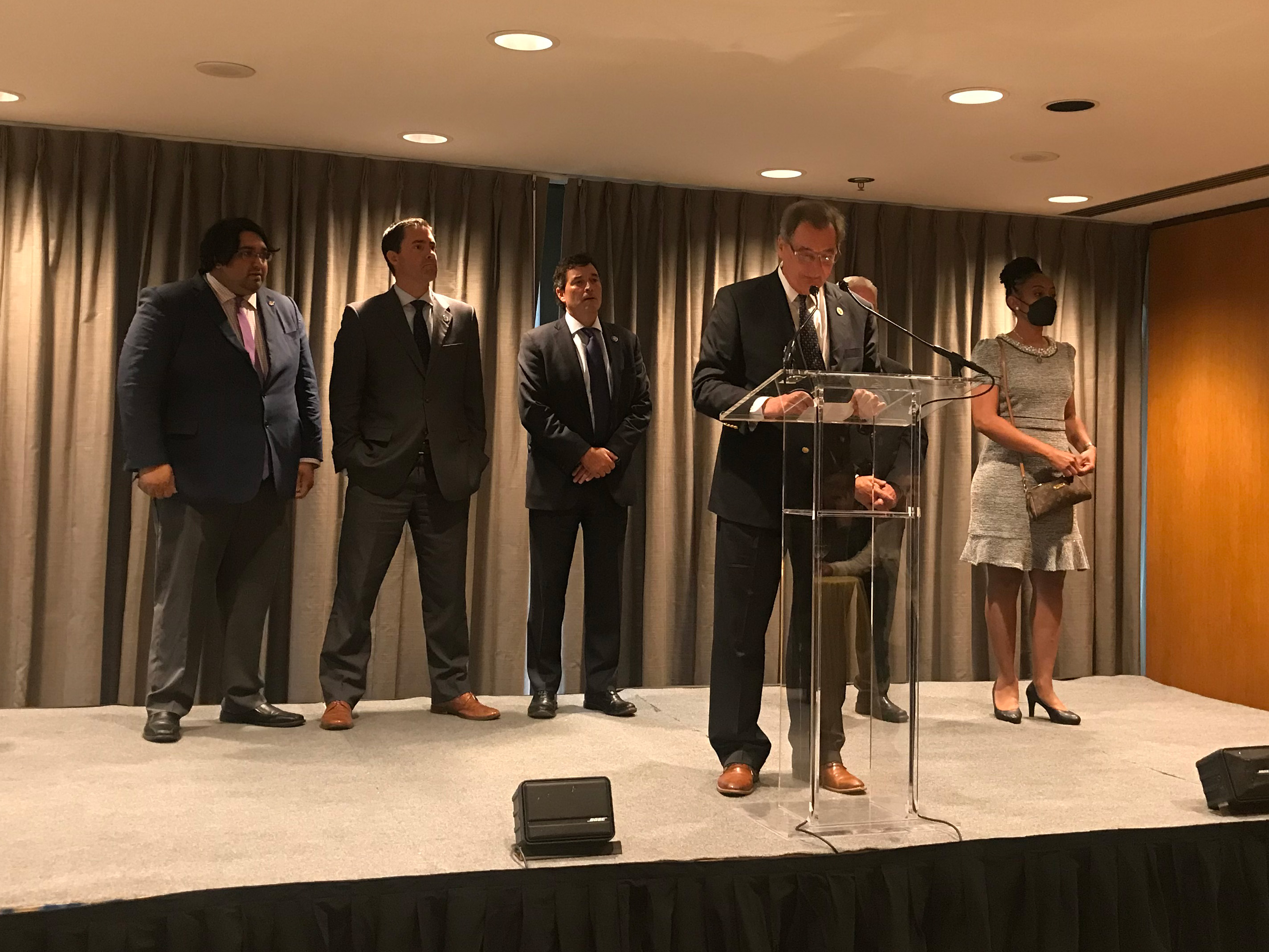 Ohio Birthday Party 2022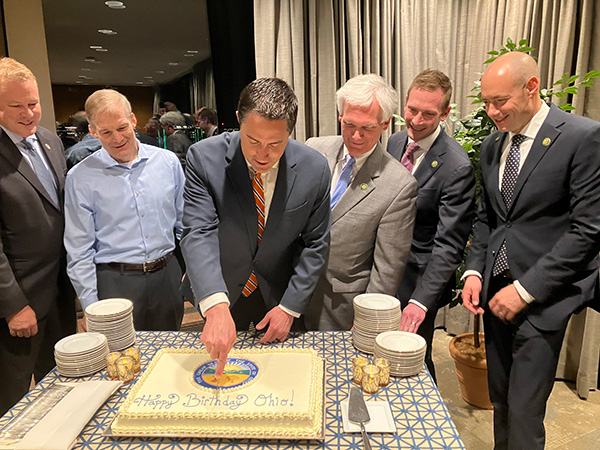 Ohio Birthday Party 2023
Local Relations
The University of Akron was a municipal university for over 50 years: from 1913 to 1967. Though The University of Akron became a state university in 1967, it continues to maintain a close relationship with the City of Akron. We work closely with city and county officials and other local governments on a variety of issues, including funding and safety issues. Please see below for links to some of the important offices with whom we work.
---
State Relations
The University of Akron became a state institution in 1967, meaning that we work closely with the state. We monitor and track legislation, regulations, and funding issues and opportunities that impact higher education in general and the University of Akron in particular. We build and maintain relationships with our state elected officials and often visit Columbus to advance the University's mission in our state's capitol. In addition to working with our elected officials, we also work with the Ohio Department of Higher Education (ODHE), a Cabinet-level agency for the Governor of the State of Ohio that oversees higher education for the state. UA is also a member of the Inter-University Council (IUC), an association that represents Ohio's 14 public universities. Links to state government and the IUC are below.
---
Federal Relations
The University of Akron is actively engaged in research, funding, and legislative issues at the federal level. In addition, UA organizes and plans the Ohio Birthday Party, the Ohio Summer Social, and the Ohio Holiday Reception, which are bipartisan events that bring together the Ohio delegation for the good of Ohio. We are members of the Association of Public and Land Grant Universities (APLU), which is a membership organization that fosters a community of university leaders collectively working to advance the mission of public research universities. Below are links to federal government divisions, departments, and associations with whom we work.
---
Bliss Institute
The Ray C. Bliss Institute of Applied Politics is a bipartisan research, teaching and experiential learning institute dedicated to increasing understanding of the political process with special emphasis on political parties, grassroots activity, civility and ethics and hands-on learning through internships and events. 
There is a close relationship between UA's government relations and the Bliss Institute due to the Special Assistant to the President for Government Relations also serving as the Associate Director of the Bliss Institute of Applied Politics.
---
Leadership
Dr. Matt Akers
Special Assistant to the President for Government Relations
Assistant Director of the Ray C. Bliss Institute of Applied Politics 330-972-4933 akers1@uakron.edu