Dennis Doverspike, Ph.D.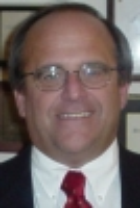 Title: Professor
Program: Industrial/Organizational Psychology
Dept/Program: Industrial/Organizational Psychology
Office: CAS 330
Phone: 330-972-8372
Email: dd1@uakron.edu
Curriculum Vitae: Download in PDF format

---
Biography
Dennis Doverspike, Ph.D., ABPP, is a Full Professor of Psychology at the University of Akron, Senior Fellow of the Institute for Life-Span Development and Gerontology, and Director of the Center for Organizational Research (COR). He is certified as a Specialist in Industrial-Organizational Psychology and in Organizational & Business Consulting Psychology by the American Board of Professional Psychology (ABPP). He is also a licensed psychologist in the State of Ohio.
Dr. Doverspike has forty years of experience working with consulting firms and with public and private sector organizations. Services provided include individual assessments, statistical analysis, development of large scale assessment systems, job evaluation and job analysis, and expert witness services. He is the author of 3 books, 18 book chapters, over 150 professional publications, and over 100 conference presentations. He has served as an expert witness in court cases and assisted with the preparation of expert testimony in additional cases.
---
Publications
Highhouse, S., Doverspike, D., & Guion, R. M. (2016). Essentials of personnel assessment and selection (2nd ed.). New York, NY: Psychology Press.
Arthur, W., Jr., Doverspike, D., Munoz, G. J., Taylor, J. E., & Carr, A. E. (2014). The use of mobile devices in high-stakes remotely delivered assessments and testing. International Journal of Selection and Assessment, 22, 113-123.
Zelin, A. I., Lider, M., Doverspike, D., Oliver, J., & Trusty, M. (2014). Competencies and experiences critical for entry-level success for I/O psychologists. Industrial and Organizational Psychology: Perspectives on Science and Practice, 7, 70–75.
Arthur, W., Jr., Doverspike, D., Barrett, G. V., & Miguel, R. (2013). Chasing the Title VII Holy Grail: The pitfalls of guaranteeing adverse impact elimination. Special issue of Journal of Business and Psychology, 28, 473-485.
Carpenter, J., Doverspike, D., & Miguel, R. (2012). Public service motivation as a predictor of attraction to the public sector. Journal of Vocational Behavior, 80, 509-523.
---