School of Counseling
Part of the College of Health and Human Sciences, UA's graduate-only School of Counseling promotes inter-professional activities, and a holistic approach to behavioral health care through accomplished faculty, high licensure examination and employment rates and state-of-the-art technology offered through the only Ohio Department of Mental Health and Addiction Services (OMHAS) certified in-house behavioral health clinic.
School of Counseling
DISTINCTION
Average 95-100% pass rate on licensure examinations across programs
Programs boasting 80-100% job placement rates
Faculty specializing in diverse treatment approaches using evidence-based practices
A combination of in-person, online, and hybrid courses with small class sizes offered day and evening to accommodate working professionals
REAL WORLD EXPERIENCE
Pre-professional training with diverse populations at the state-of-the-art in-house behavioral health clinic
Real-world training with children, adolescents and adults in individual, couple, family and group modalities
Strong collaborative relationships with over 50 schools, mental health clinics and hospitals for internship and job placements
INNOVATION
Cutting-edge supervision, computer lab and classroom technology
Training using electronic records and clinical scheduling systems
Sophisticated clinical electronic recording, monitoring and feedback systems
Web-enhanced instruction, course scheduling and technical support
Accreditation

Prospective and current students
Inside School of Counseling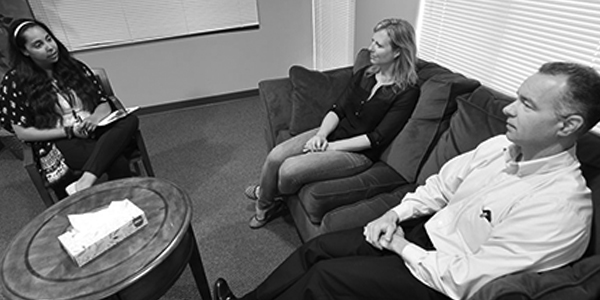 News/Events
1. Students, faculty and clinic staff participated in a 2023 half-day recorded videography session highlighting School of Counseling programs and facilities for prospective students and the broader community.
2. Students participated in the 2023 UA behavioral health fair which included over 65 mental health organizations interested in recruiting counseling interns and post-graduate professionals.
Contact
School of Counseling
The C.P. & Cornelia Chima Family Center
27 S. Forge Street
Akron, OH 44325-5007
Main office: 330-972-7777
Fax: 330-972-5292