Master's in Clinical Mental Health Counseling

Program Overview
The Clinical Mental Health Counseling master's program mission is to prepare ethically and culturally informed professional counselors who competently diagnose and treat a variety of life concerns including but not limited to mental disorders.
Clinical Mental Health Counseling students will gain:
Professional identity founded on human growth/wellness from a holistic perspective
Knowledge about bio-psycho-social causes of client concerns and emotional, social, occupational impairments
Skills related to promoting human development throughout the life span
Competence related to improving one's community through individual, group and societal advocacy and outreach.
Strengths of the Program
CACREP accreditation continuously since 1985 (a founding CACREP-accredited program).
International recognition as one of the most internationally awarded chapters of Chi Sigma Iota since 1985.
An average pass rate of 95-100% on the state counselor licensure examination (National Counselor Exam) compared to a 76-80% national pass rate.
An average pass rate of 98-100% on the program comprehensive examination (nation-wide Counselor Preparation Comprehensive Examination).
Supervised clinical training in the state-of-the art Clinic for Individual & Family Counseling.
A 98-100% internship placement and a high post-graduation employment rate compared to similar programs in Northeast Ohio.
A diverse student and faculty body (i.e., differing ethnicities, ages, cultures/backgrounds, physical exceptionalities, genders/gender identities, and nationalities).
A unique academic focus on diversity, advocacy, and social justice work.
Three (3) annual scholarships for clinical mental health counseling students.
Employment Objectives for Program Graduates
Graduates have the opportunity to work clinically with children, adolescents, and adults in individual and group formats, as well as couples/families with additional education/supervised training.
Graduates are often employed by a community mental health agency in outpatient, partial hospitalization, long-term residential, or inpatient settings. Graduates may also work in private practice settings, hospitals, and employee assistance programs. Potential employment settings and client populations served are very diverse and depend in part on chosen specialization area(s).
Future employment trends nationally are much higher than average according to the U.S.Bureau of Labor Statistics. Ohio is among states with the highest employment rates of mental health counselors.
Red Oak Behavioral Health on University of Akron Interns
"We've had the pleasure of partnering with U of A as an intern placement site for several years, and couldn't have asked for a better experience. To date, we've hired more than 65% of the U of A interns we've worked with as permanent employees, and they have been truly some of the best and brightest additions to our team. They come to us incredibly well prepared, and are passionate about making a lasting impact on their clients and their community."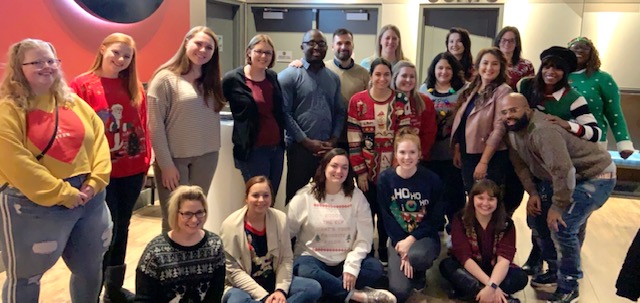 Counseling honor society social event.
Counseling honor society inductees.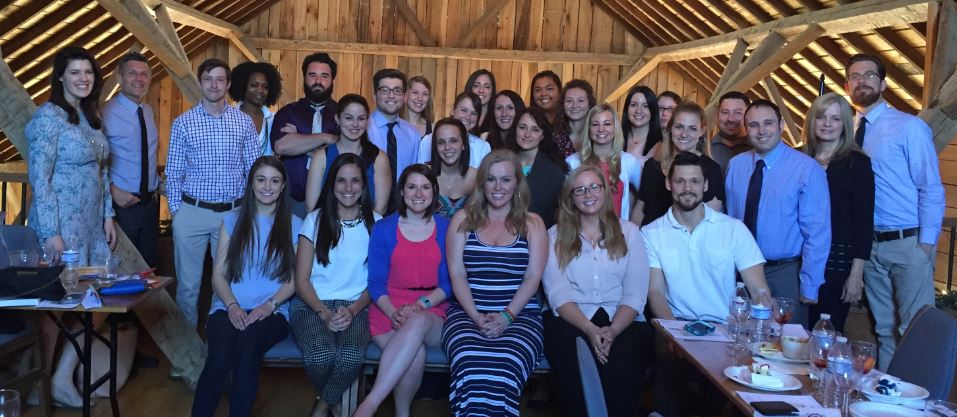 Counseling honor society inductees.