Pamela A. Schulze, Ph.D.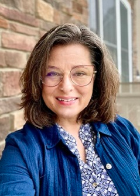 Title: Professor & Director of Center for Family Studies
Dept/Program: School of Social Work and Family Sciences
Office: Polsky 411L
Phone: 330-972-7725
Email: schulze@uakron.edu

---
Biography
Dr. Pamela Schulze earned a Ph.D. in Family Studies (emphasis in child and adolescent development) and a Master's degree in Human Development and Family Studies from the University of Connecticut. Her research primarily focuses on the cultural context of parenting beliefs and practices. She is particularly interested in parenting beliefs and practices regarding infant and toddler care and the facilitation of developmental milestones. She is currently collecting cross-national data on how parents' beliefs and practices around infant sleep and feeding are related to broader cultural beliefs (i.e. individualism and collectivism). As the Director of the Center for Family Studies, She manages several certificate programs on the undergraduate and graduate levels. These include Parent Education, Divorce Mediation, Home Based Intervention, and Case Management for Children and Families. The Center has a sesquiennial interdisciplinary Families and Communities seminar, which is a collaboration between the Center for Family Studies, the UA School of Law, the Akron Bar Association, and other agencies depending on the topic. The topics are those of interest to the broader community such as child abuse/neglect, financial issues affecting families, immigration and families, and same sex domestic partnerships/marriages. The Center is currently working with the Summit County Domestic Relations Court on developing programming for the children of divorce, and also on developing a program evaluation for its parent education program aimed at high-conflict parenting situations.
Other areas of interest include:
Breastfeeding

Family home environments and how they influence parenting

Self-efficacy and its relationship to service learning in college students

Student caregivers
---
Education
Ph.D. University of Connecticut, Family Studies
M.A. University of Connecticut, Human Development & Family Relations
B.A. Southeastern Louisiana University, Psychology
---