Akron-Region Interprofessional
Area Health Education Center (ARI-AHEC)
College of Health and Human Sciences Dean's Office
Working to recruit, train, and retain a diverse health care workforce prepared to meet the needs of medically underserved populations and communities.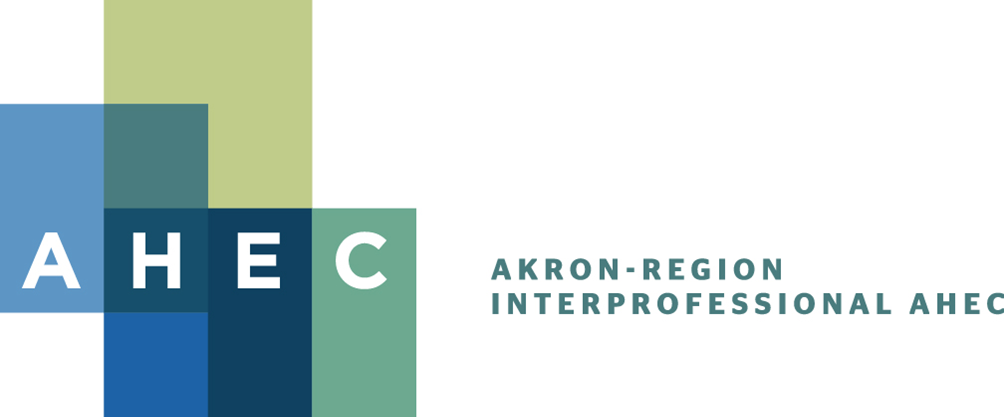 Serving Summit and Portage Counties.
Our programming:
AHEC Scholars Program
Community-based Experiential Training
Health Careers Pipeline Programs (grades 9-16)
Continuing Education/Professional Education
Core topic areas for all education and training activities include:
Interprofessional Education
Behavioral Health Integration
Social Determinants of Health
Cultural Competency
Practice Transformation
Current and emerging health issues (COVID-19, opioid epidemic, infant mortaility)
Community partners are critical to the work that we do. We welcome the opportunity to collaborate with you!
Current and past programming partners and sponsors include:
Akron Children's Hospital
Akron Metropolitan Housing Authority
ASIA Inc.
Akron Public Schools,
AxessPointe Community Health Centers
Cleveland Clinic Akron General
County of Summit ADM Board
County of Summit Executive Office
Family and Community Services
International Institute of Akron
Kent State University
Northeast Ohio Medical University
Summa Health
Summit County Public Health
Summit Educational Service Center
United Way of Summit County
Contact:
Dr. Emily Lee
---
Applications are open for Summer 2022!
Who can apply?
Students who are pursuing degrees and careers in the health professions.