Family Financial Fun Night combines financial education with fun
The Barker Center for Economic Education's staff, along with twenty-five University of Akron education majors from the LeBron James Family Foundation College of Education collaborated with volunteers from Wells Fargo and the Council for Economic Education to bring a family financial fun night to the Mary M. Bethune School in East Cleveland, Ohio on November 6. The K-8 public school, in the Cleveland Municipal School District (CMSD), services an economically distressed neighborhood, where 100% of students that attend the school are identified as financially disadvantaged by the Ohio Department of Education. The event had over fifty-two youth and twenty-three families participate.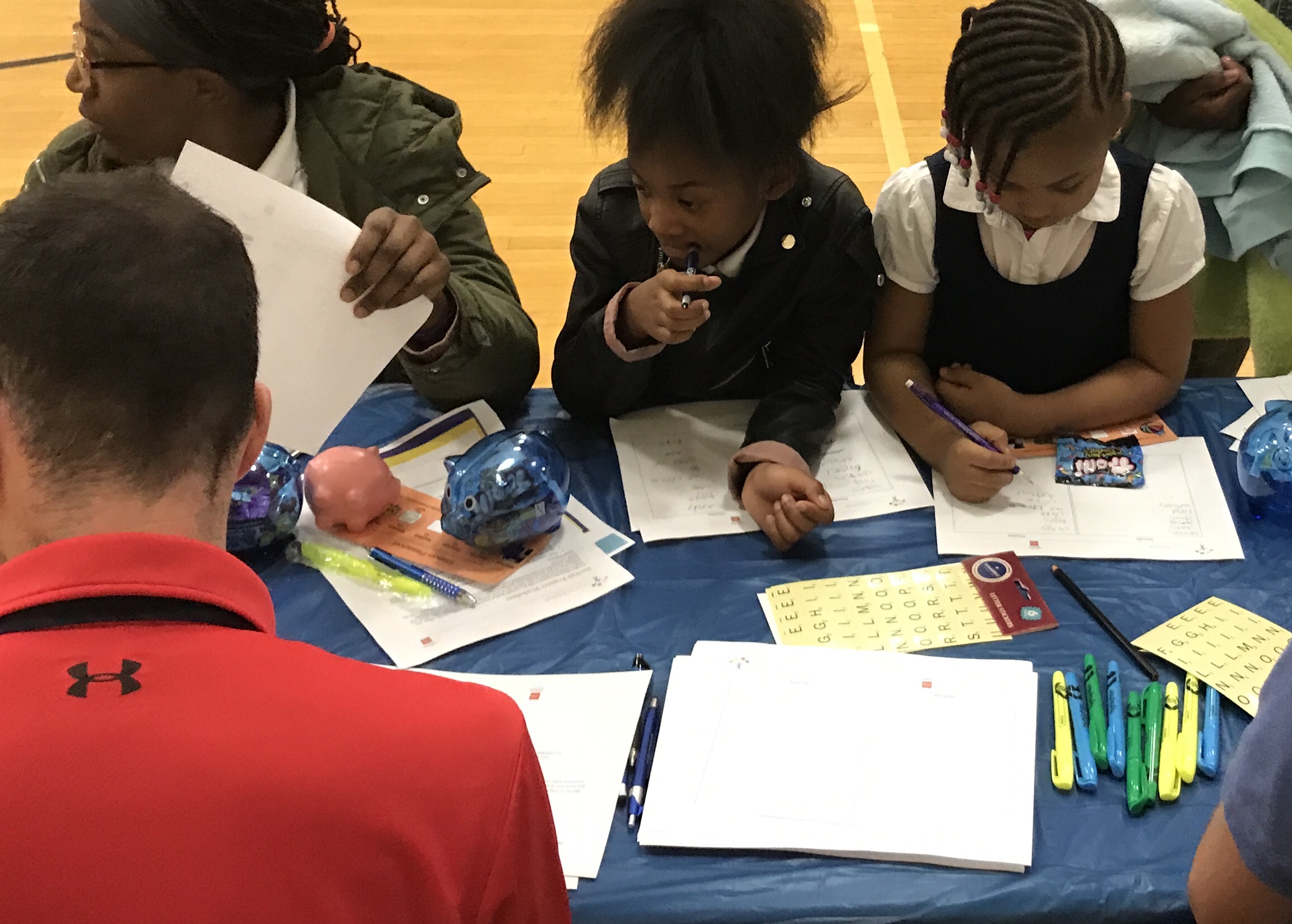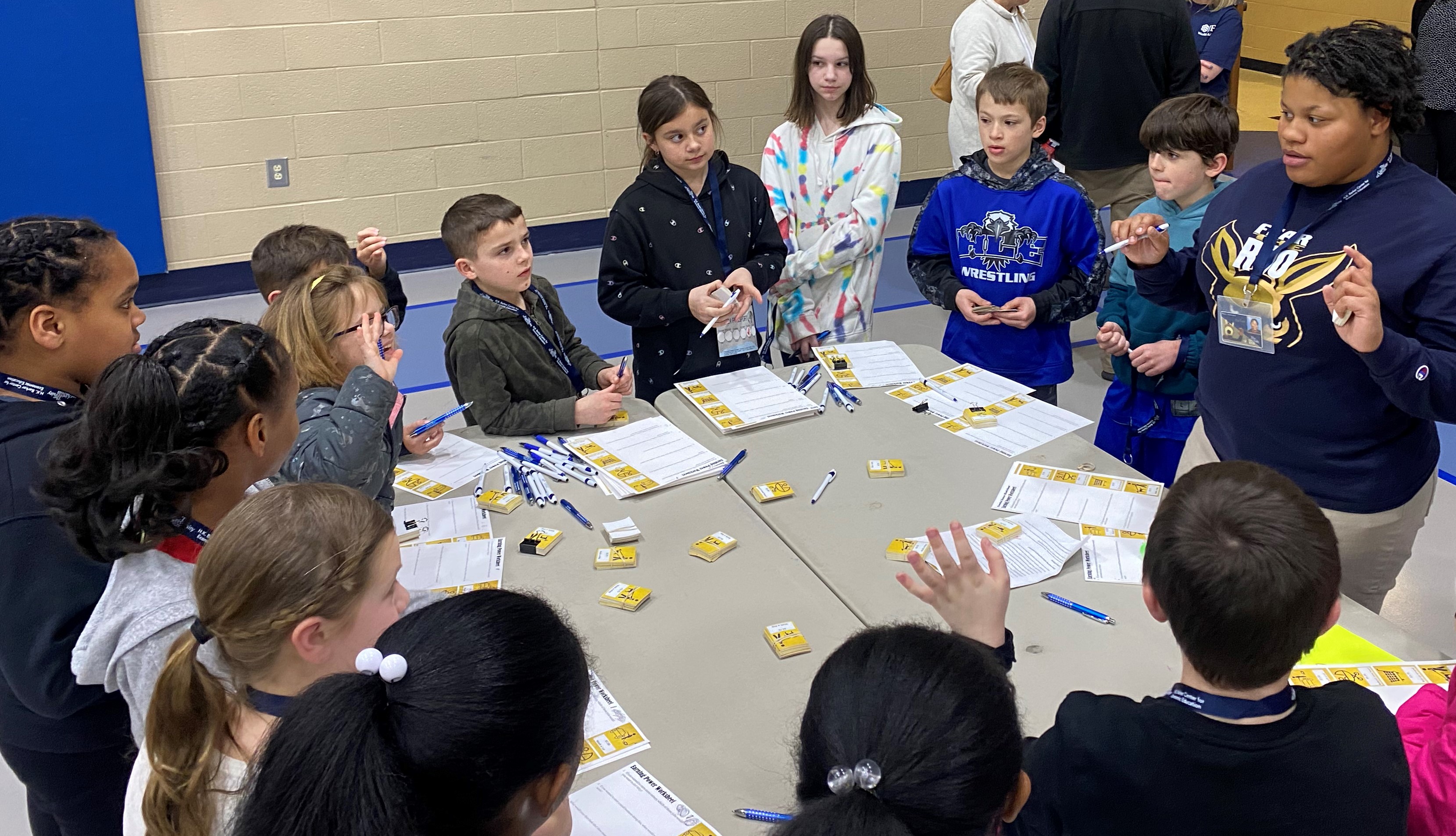 The event brought students and their families together for an evening of playful and fun financial literacy activities. After a brief welcome from CMSD Representative, Ms. Lavora "Gayle" Gadison, LeBron James Family Foundation College of Education Interim Dean Dr. Jarrod Tudor, and Barker Center Director, Dr. Brad Maguth, kids and their families completed six different financial learning stations on saving, spending, borrowing, and planning for their future staffed by University of Akron students. Students received prizes after completing each station. The evening concluded with food and refreshments.
Results from a recent Hand's on Banking Survey indicate only 36% of U.S. parents talk about savings and money to their kids. Twenty-five percent of married partners also report having "heated discussions" about finances with one another.
"For many U.S. families, talking about money is taboo and a touchy subject. We are thrilled to work with our partners to organize this Family Financial Fun Night to help families have informative conversations on money, saving, borrowing and overall financial fitness," said Dr. Brad Maguth.
The Barker Center is a nonprofit partnership of leaders from the education and business communities dedicated to economic literacy. Founded in 1974, the Center is a premier source for economic teacher training, educational materials and curriculum reform. Over its 40 years of operation, it has instructed more than 5,000 teachers and administrators who affect the economic perspective of around 375,000 elementary and secondary students.

Twenty-five University of Akron education majors collaborated with volunteers from Wells Fargo and the Council for Economic
Education for family financial fun night