THE LEBRON JAMES FAMILY FOUNDATION
COLLEGE OF EDUCATION
Welcome Students!
Whether you are a current student who has been officially admitted to a College of Education program, or a prospective student who is considering a career in education, we are here to help you every step of the way.
Let us know how we can help you. Your success is the reason we exist!


Zook 002
Akron, OH 44325
Phone: (330) 972-7750
Fax: (330) 972-5636
Administrative Support: Stefanie Shatrich
---
Preadmission Advising
Preadmission Advising for those entering the College of Education is available in Zook 002. Please call Student Services at (330) 972-7750 for current advising hours.
Enrollment Assistance
For assistance with enrollment, click on the red button (below) and fill out the form.
Students should only submit a request AFTER their enrollment appointment begins. Enrollment Dates (appointment) are listed in MyAkron. Requests submitted prior to the enrollment date will be discarded.
From Admission to Graduation
RESA (Resident Educator Summative Assessment)
Professional Development Opportunities
Upcoming Events
---
Physics Modeling Summer Workshop

June 12-23, 2017
Using Physics Modeling Pedagogy and online simulations, middle and high school science teachers and special education teachers working in science classrooms can learn to effectively teach physics concepts in grades 7-12.
---
Summer professional development at Stan Hywet for pre-service teachers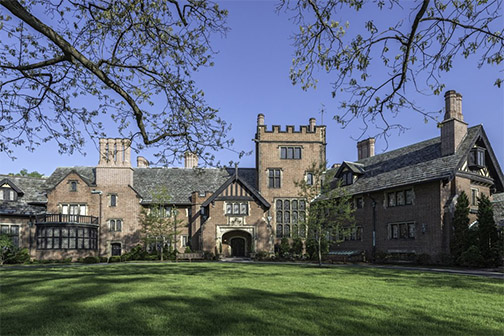 Join us at Stan Hywet Hall & Gardens for a 2-day paid professional development opportunity during which you will uncover the story of Akron's immigrant and migrant population over the past 100 years. During this workshop, you will learn how to use primary sources, inquiry and community-based strategies to create your own lesson "stem.
The workshop will take place on June 28-29 from 9:30 am to 3:00 pm on the Stan Hywet grounds.
If interested, you must email Mrs. Black (lblack@stanhywet.org) by April 15th. | Download flyer
---
Job Openings
A number of new listings are provided on our webpage, many of which come from the Ohio Department of Education Web-Based Recruitment System.
---
Resources
The UA Career Center offers dozens of helpful resources, including:
---