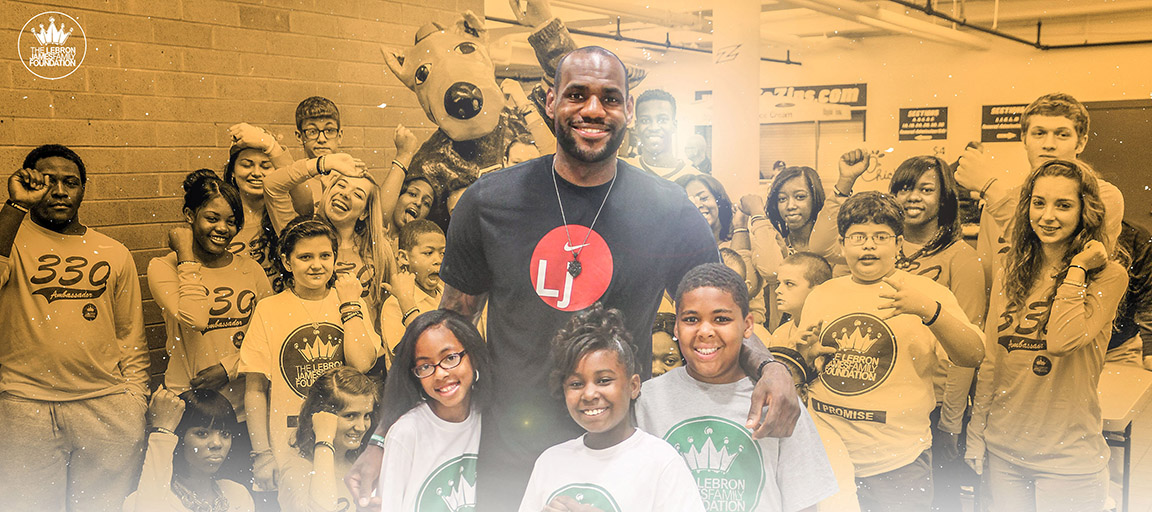 Looking for a meaningful way to make a difference in our community?
Become an I PROMISE Mentor!
You can earn college credit while mentoring middle school students in Akron Public Schools.
» Watch the LJFF UA Mentors video
In partnership with Akron Public Schools and the LeBron James Family Foundation College of Education, students can enroll in 5100:223 Urban Youth Mentorship for fall semester. Through this unique partnership, LeBron's I PROMISE kids receive hands-on mentorship and encouragement from LJFFCOE. In this course you will:
Engage in 30 hours mentoring a middle school student.
Receive mentorship training and support.
Build connections between research and practice to help students uphold their PROMISE to Mr. LeBron to graduate from school.
Attend LeBron James Family Foundation events to build relationships with students and their families.
Receive FBI and BCI background checks at no cost.
Register for Fall Semester!
5100:223 Urban Youth Mentorship
3 credit hours
For more information, contact Dr. Susan N. Kushner Benson, snk@uakron.edu