Buchtel College of Arts and Sciences
Graduates from The College of Arts & Sciences.
Research Spotlight: Biology
Studying "Obese" Whales to Understand Human Obesity
How do mammals get fat and stay fat? Specifically, how do whales do it? That's what researchers in UA Biology are trying to finout out. To do so, Hope Ball, a PhD student in the Integrated Biosciences program is looking at tiny protein called leptin that's involved in how the body regulates how much it eats and how much energy it burns. The goal for mammals is typically to find a balance between food intake and energy burn. Whales, and other obese mammals, have found a way to build large fat stores despite this balance but rather than being obese they appear to be healthy and happy as fat mammals. Learn More
---
Student Spotlight
Summer study abroad trip to Japan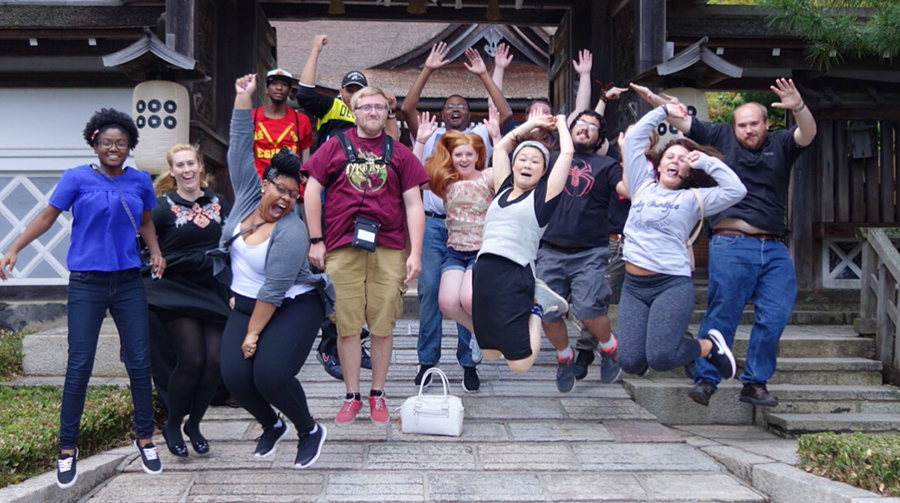 Students from UA's Modern Language Department, lead by senior lecturer Yuki Fujiwara Sigler, are participating in the department's first study abroad trip to Japan.
The 14-day trip, kicked off May 23, offered the 14 students an opportunity to experience and immerse themselves in Japanese culture by solving real world tasks along with historical place visitation and cultural experience. Places visited include Kyoto, Hiroshima, Osaka, Tokyo, and many more.
---
News archive