Buchtel College of Arts and Sciences
Video: Where our graduates went from here
Research Spotlight:
'Decennalia: 10 Years of Myers in Venice' exhibit open at Emily Davis Gallery
The Myers School of Art is celebrating the artistic journeys of students that traveled abroad to Venice, Italy, over the past 10 years for the Venice Biennale.
---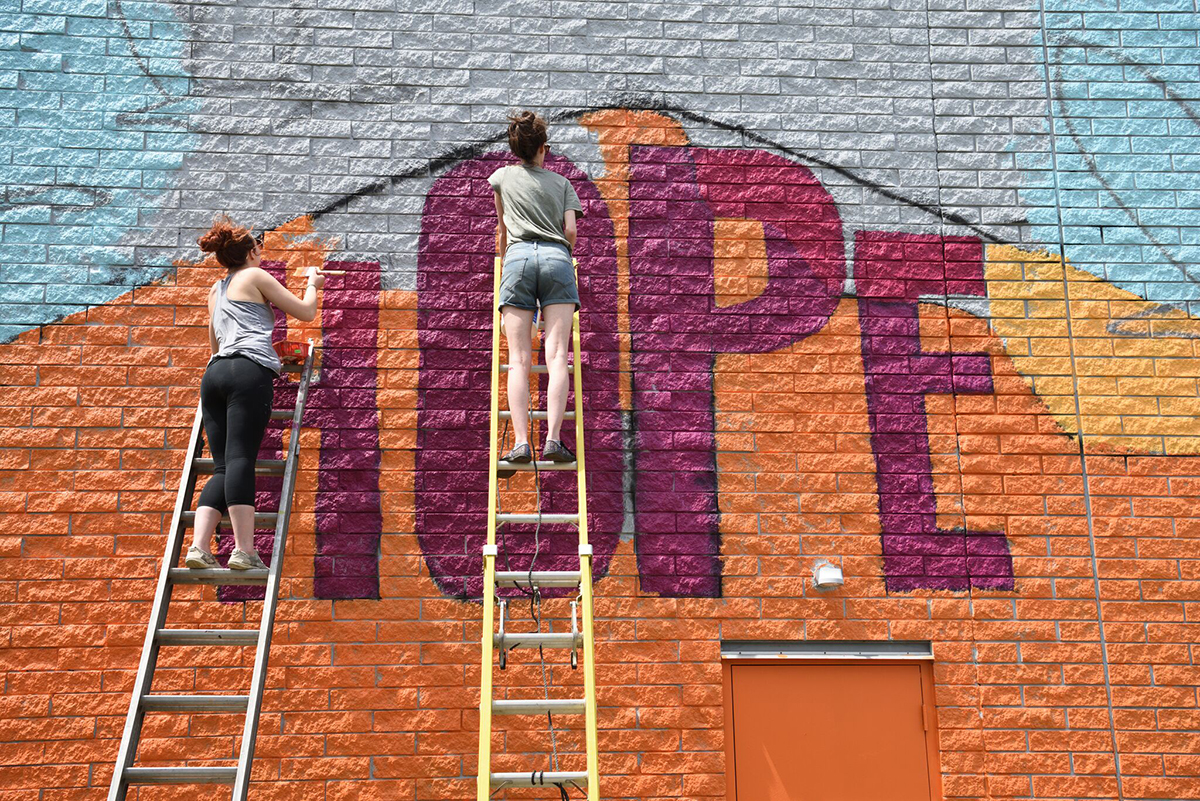 Members of the college's Art Bomb Brigade paint a mural on the side of a building in downtown Akron. As part of an experiential learning class, the student artists created original mural designs in collaboration with artists and clients from Community Support Services of Summit County. Full story.