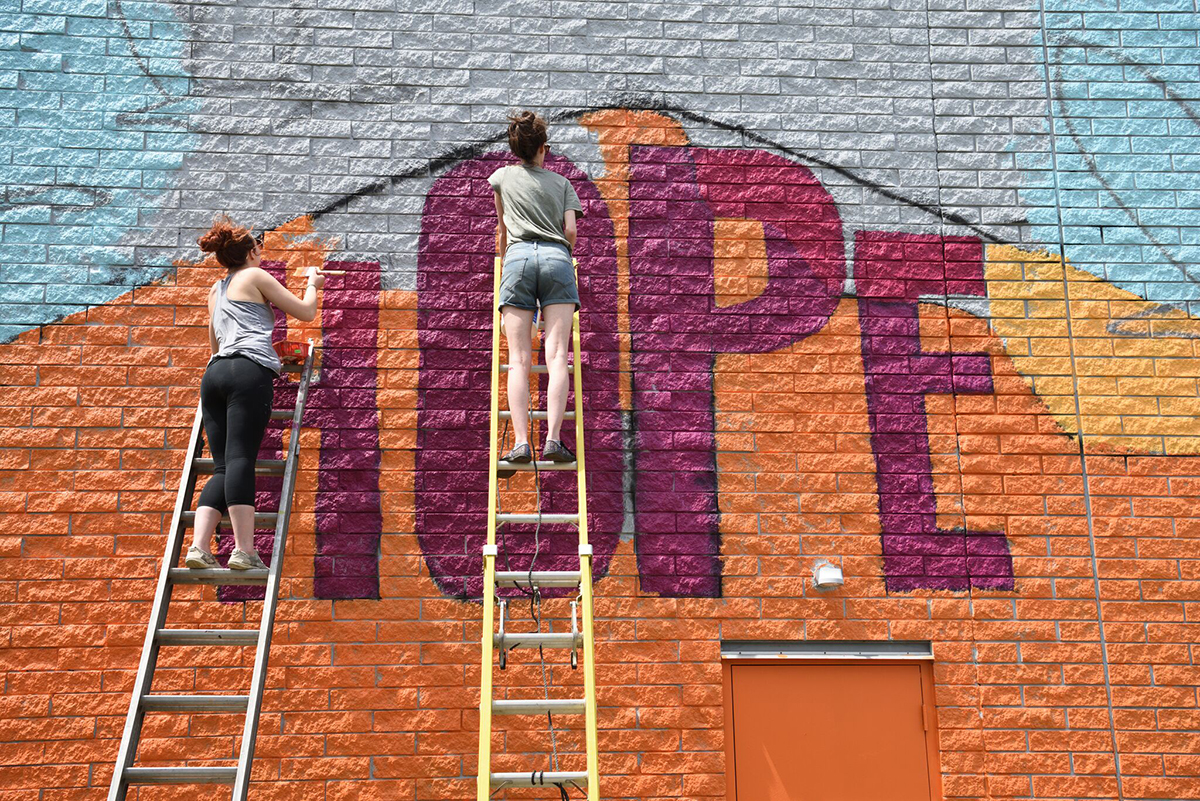 Members of the college's Art Bomb Brigade paint a mural on the side of a building in downtown Akron. As part of an experiential learning class, the student artists created original mural designs in collaboration with artists and clients from Community Support Services of Summit County. Full story.
---
Video: Where our graduates went from here
College of Arts and Sciences Sophomore and Juniors
Do you have an Internship?
Are you on track with your degree requirements?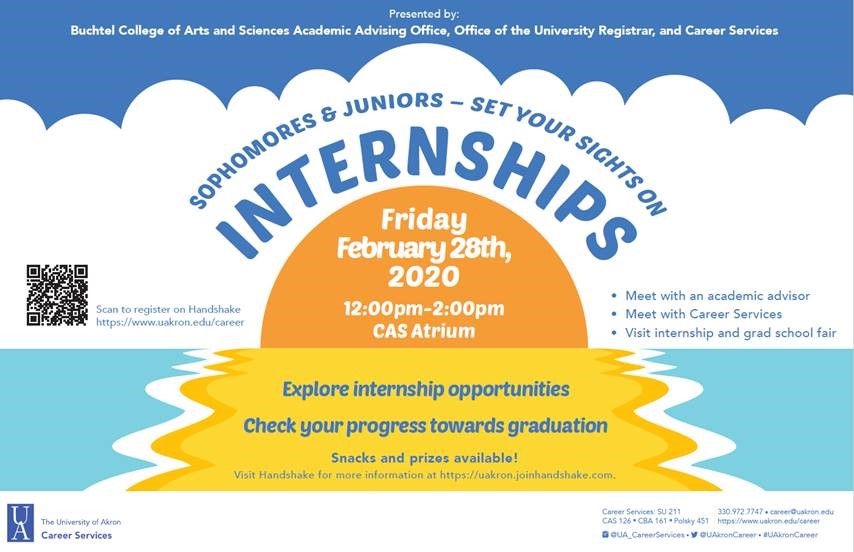 RSVP via Handshake by clicking this link (you will need to login to Handshake first): https://uakron.joinhandshake.com/events/414046
---
Search underway for the position of Dean of the Buchtel College of Arts and Sciences.
Job Opening number 12220