Meet Troy Dunn: Nontraditional student becomes naturalist through graduate studies
04/21/2020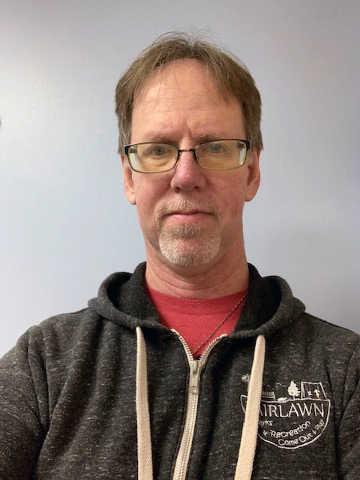 As part of The University of Akron's sesquicentennial celebration — honoring 150 years of our people, place and promises — we are hosting a "Celebration of Academic Excellence" to highlight the history and future of our many academic disciplines. Here is a Q&A with graduate student Troy Dunn.
Troy S. Dunn
B.A. in Spanish and Biology Education (with teacher licensure), Walsh University, 1988
A.A. in Philosophy, Thomas More University (formerly Thomas More College), 1991
M.A. in Spanish Literature, UA, 2002
M.S. in Biology, UA, 2017 (Ecology and Evolutionary Biology Track)
Hometown: Massillon, Ohio
What brought you to The University of Akron — and to the Graduate School specifically?
Having worked in and around the Akron area for many years, I became familiar with UA and its Graduate School offerings. It was close to home and work and very convenient for a nontraditional working adult. I also became familiar with the excellence of the faculty.
How did you choose biology as a field of study?
After many years of teaching, I rediscovered my love for biology and science education and decided to pursue the M.S. in Biology. Now I am a naturalist and education program coordinator for the City of Fairlawn Parks and Recreation Department, using my degree and grad school field and research experience to its fullest potential!
What experience here at UA has contributed the most to your growth?
The advisors and thesis committee I had in the Graduate School were very encouraging and supportive throughout my entire experience, and I must also say that my experience as a teaching assistant while in the program also contributed to that rediscovery of love of science and higher education. I now teach as an adjunct at a few different campuses, in addition to my naturalist duties, which facilitates reaching and teaching the public about science.
Is there anyone here, perhaps a faculty member, whom you regard as a mentor?
My biology graduate advisor, Dr. Randall Mitchell, was instrumental in my success as a graduate student, and I cannot thank him enough.
In your spare time, what do you like to do on and around campus?
In my spare time on campus, the activity I enjoyed the most was visiting labs and forming bonds and lifelong friendships with my fellow graduate students and professors in the M.S. Biology program. These friendships and professional network ties continue to this day, and I couldn't have been luckier in getting to know and work with such a high-quality group of individuals.