Biology research at Akron
Graduate Student Research Projects
Research projects are a big part of the activity in the Department of Biology. Faculty and student research spans from molecules, cells, organisms and their interactions with the environment. Take a look at some of the projects that our graduate students are working on right now. Learn more
We asked the Biology Department's newest professor, Dr. Astley, a couple of questions about his research. Check out his responses!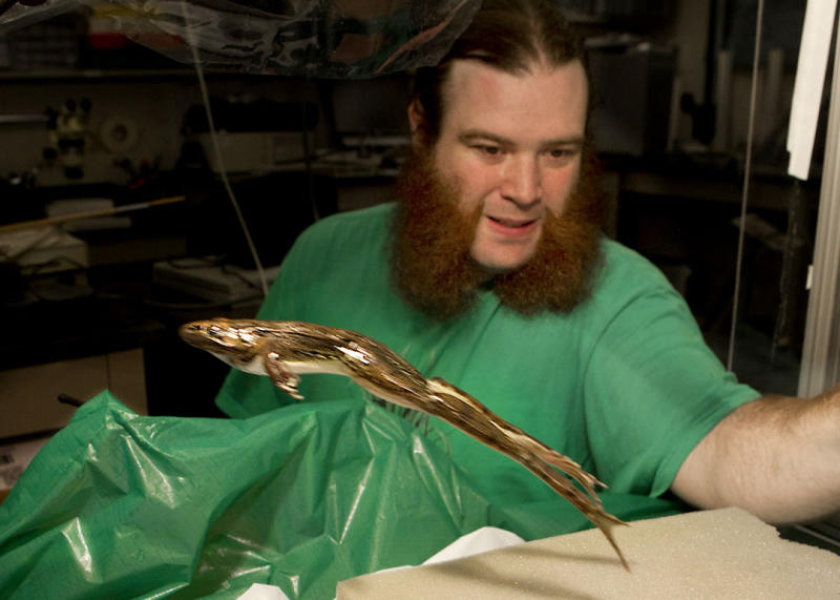 Describe your research.
My research focuses on the biomechanics of animal locomotion, at the intersection between biology and physics. In order to move through their environment, animals must use physiological processes to generate force, transmit this force via the musculoskeletal system and morphology, and control it via the nervous system, all while navigating through sometimes mechanically complex and heterogeneous environments. I use a variety of systems to study these principles, including snakes, frogs, and early tetrapods. [Read more...]
Seminars and Discussion Groups
There are many opportunities for undergraduates, graduates and faculty to advance and share their understanding of biology. We have several colloquia and reading groups that meet regularly during each semester. Learn more..
Biological Problems for Undergraduate Students Request Sheets