BIOLOGY DEGREES AT UA
Visit us!
BIOLOGY WORK OPPORTUNITIES
Student's voice: Why Akron for biology?
Logan Usher
"The Department of Biology at Akron is absolutely fantastic and is so much more than classes. The opportunity to work with professors on research has completely defined my undergraduate career.
"One thing that really helped me get involved with research is the Tiered Mentoring Program. I started the summer between my sophomore and junior years, and I have stuck with the lab since. Tiered mentoring pairs an undergraduate student with a graduate student in a lab, and it allows the undergraduate to work on research. I'm currently working with Dr. Astley on snake locomotion and biomechanics; it has taught me so much about the research process, technology and how to work with animals.
"The Tiered Mentoring Program has options for anyone in biology, from working with bones and cadavers, to zebrafish or bacteria. I couldn't recommend a program more for how much it has helped me develop professionally and how much fun it has been!"
UNDERGRADUATE BIOLOGY RESEARCH IN FACULTY LABS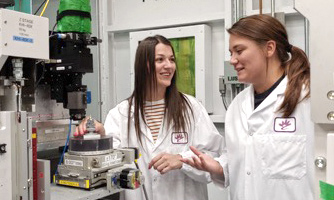 The Andronowski Lab is currently researching the effects of one of our country's costliest and fastest growing epidemics--opioid addiction--on bone remodeling, the body's continuing process of formation and destruction of bone tissue.
Dr. Janna M. Andronowski and her team, including undergraduate students like Gina Tubo, are using innovative 3D X-ray imaging technology to describe how opioids impact the microscopic bone structures used to estimate age-at-death in forensic anthropology.
BIOLOGY DEGREE & CAREER PATHS
UA's Biology Department is diverse and vibrant with an array of biology courses to support varied interests for our two undergraduate degree programs, Master's program and Integrated Bioscience Ph.D. We have 16 tenure-track faculty, with interests ranging from neurobiology to pregnancy to plant/animal interactions.
Our engaging bachelor's of science program offers over 75 undergraduate classes encompassing medicine, microbiology, physiology, zoology and ecology. Biology is a hands-on discipline, and our courses are reflective of our commitment to field and laboratory experiences. Many of our classes have laboratory components, including many field courses. Additionally, we offer summer biology courses to the Bahamas, Virginia Beach, and Maine for marine biology classes. All of our biology programs allow for excellent research opportunities including the tiered mentoring program.
See what some of our recent undergraduate students are doing:
Faculty Spotlight
Dr. Hazel Barton
Combating antibiotic resistance through cave exploration.
Dr. Henry Astley
Students in the Astley lab gain expertise in techniques for analysis of animal locomotion, such as force sensors, high-speed video, and in vitro muscle testing, as well as experience in robotics and 3D printing.
GRADUATE STUDENT RESEARCH SPOTLIGHT: Scott Thomas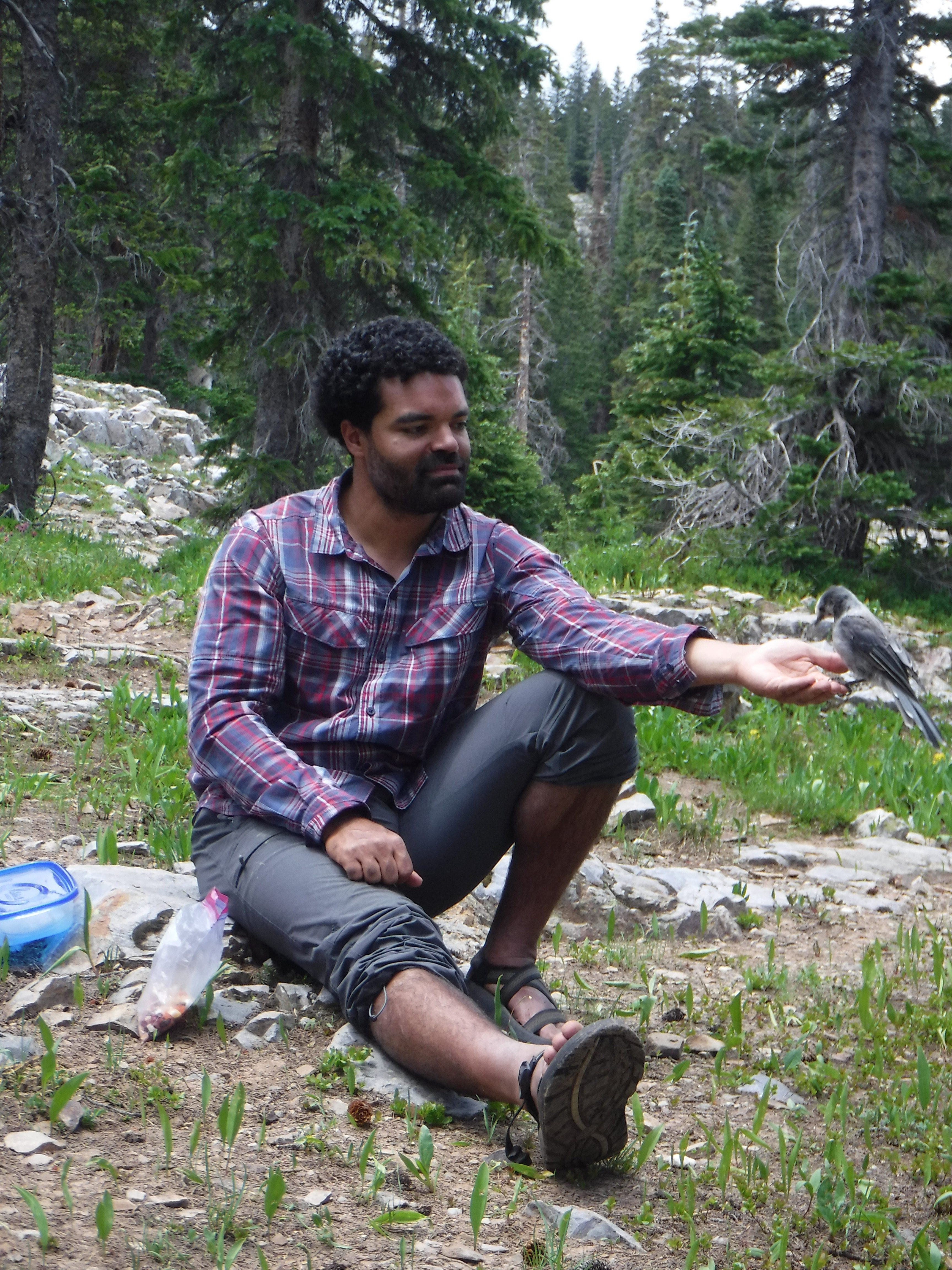 My research focuses on how amphibian population sizes change through time and the ecological and evolutionary factors that shape those changes. I joined the Integrated Bioscience PhD program to analyze over 20 years of spotted salamander population data collected by the lab of my advisor, Dr. Peter Niewiarowski, to find the demographic factors associated with changes in abundance across the study. Noticing the great variation in amphibian life cycles and habitat usage, I further sought to ask how these factors might condition how a given population operates. This led me to expand the scope of my research to other spotted salamander populations as well as in populations of the related tiger salamander in western Colorado. In spotted salamanders, I compared the developmental traits of larvae originating from ponds that vary in their risk of drying before metamorphosis. In tiger salamanders, which sometimes cannibalize hatchlings en masse, I compared how variation in body size and energy availability affect cannibalism rates. The UA field station, faculty, and other resources helped me accomplish this work and earn a National Science Foundation postdoctoral research fellowship. For my postdoc research, I will be continuing my work in Colorado by using long-term data, experiments, and computational models to explore how elevation and other types of energy gradients affect population dynamics.
Dispatch from Tahiti
UA students researched geckos and fish in Tahiti as part of a 2019 vertebrate zoology course.
What can we learn by studying how snakes move?
Dr. Henry Astley, assistant professor of biology, describes how his research on how snakes move could help save lives after an earthquake and help with exploration of other planets.