BIOLOGY DEGREES AT UA
Visit us!
BIOLOGY WORK OPPORTUNITIES
Why Akron for biology?
UNDERGRADUATE BIOLOGY RESEARCH IN FACULTY LABS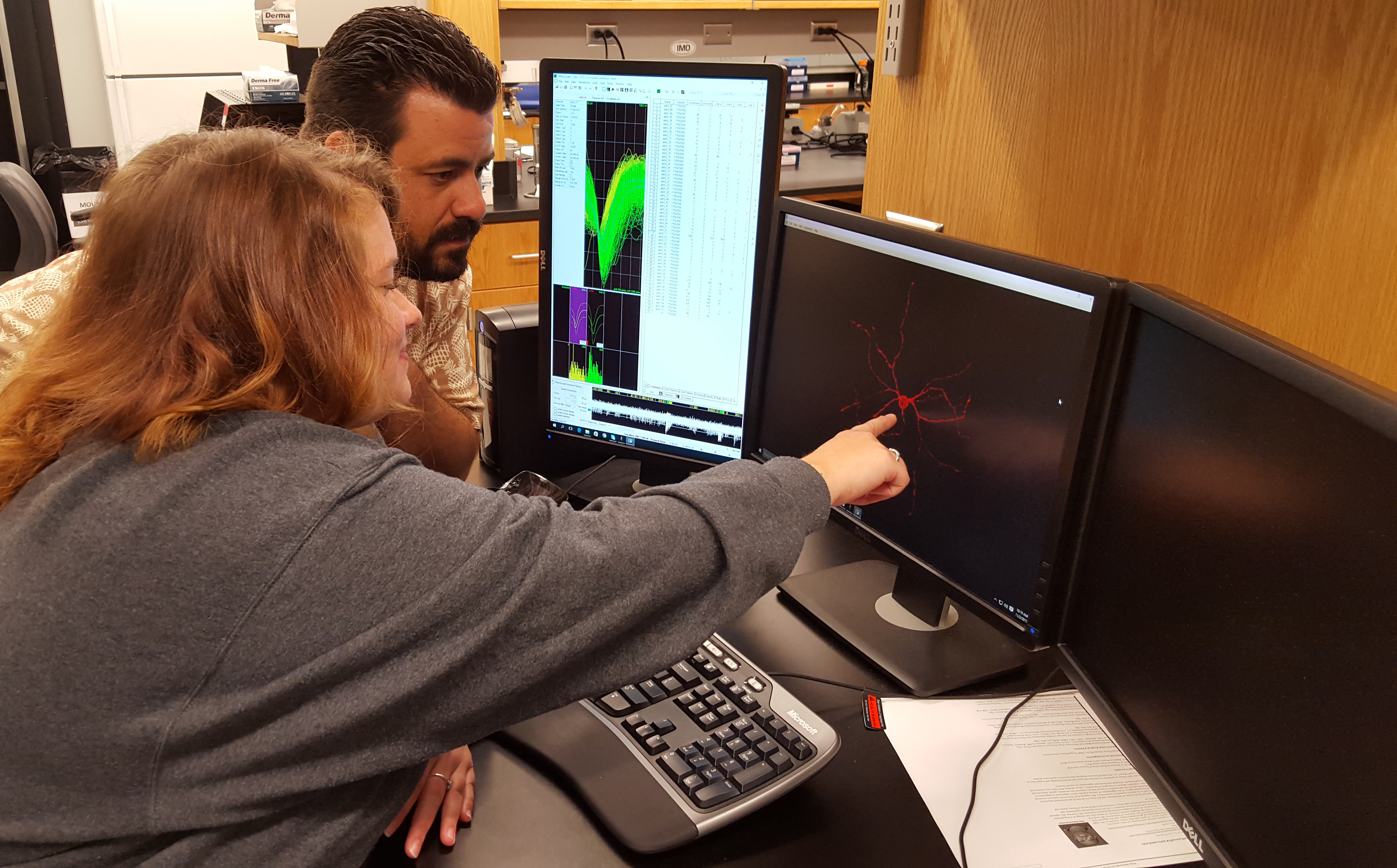 The Jordan Renna Lab is currently exploring a visual neuroscience Research Program. More specifically, the mechanisms of neural circuit maturation, focusing specifically on a unique class of neurons (melanopsin ganglion cells) that connect the eye to the brain during early postnatal development.
Dr. Jordan Renna and his team, including undergraduate students work together to find a project that both interests the student while at the same time moves the lab in a common direction. Dr. Renna is also an academic adviser who values course-career congruency. Dr. Renna says, "my goal is to train students not only how to think like a scientist, but also to have every student leave my lab with a technical skill set that makes them highly desirable as they seek to continue their career".
BIOLOGY DEGREE & CAREER PATHS
BIOLOGY CLUBS
Faculty Spotlight
GRADUATE STUDENT RESEARCH SPOTLIGHT: Katelyn Sondereker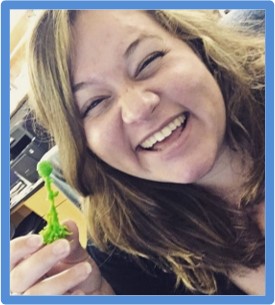 Katelyn Sondereker is an aspiring Retinal Neuroscientist whose research involves the study of melanopsin ganglion cells in the mouse retina. In particular, she is teasing out the morphology and functionality of a cone-to-melanopsin ganglion cell connection that has never before been studied. She is an accomplished confocal and multi-photon microscopist who is currently doing ex vivo retinal calcium imaging to study this unique circuit.
Katelyn's research also involves printing 3D neurons for educational purposes, as she has an affection for anatomy and for teaching others complex scientific principles. Recently, she has become involved with glaucoma research, and she hopes her findings will continue to propel vision research forward.
Dispatch from Tahiti
UA students researched geckos and fish in Tahiti as part of a 2019 vertebrate zoology course.
What can we learn by studying how snakes move?
Dr. Henry Astley, assistant professor of biology, describes how his research on how snakes move could help save lives after an earthquake and help with exploration of other planets.