THE BUCHTEL COLLEGE OF ARTS AND SCIENCES
Department of Biology
FEATURED: UNDERGRADUATE BIOLOGY PROGRAM AT AKRON
Terence, a biology student at Akron, describes the undergraduate program and its many suprising advantages. Explore our undergraduate degrees in biology.
BIOLOGY DEGREES AT UA
BIOLOGY DEGREE & CAREER PATHS
UA's Biology Department is diverse and vibrant with an array of biology courses to support varied interests for our two undergraduate degree programs, Master's program and Integrated Bioscience Ph.D. We have 13 tenure-track faculty, with interests ranging from neurobiology to pregnancy to plant/animal interactions.
Our engaging bachelor's of science program offers over 75 undergraduate classes encompassing medicine, microbiology, physiology, zoology and ecology. Biology is a hands-on discipline, and our courses are reflective of our commitment to field and laboratory experiences. Many of our classes have laboratory components, including many field courses. Additionally, we offer summer biology courses to the Bahamas, Virginia Beach, and Maine for marine biology classes. All of our biology programs allow for excellent research opportunities including the tiered mentoring program.
See what some of our current and former undergraduate students are doing:
STUDENT WORK OPPORTUNITIES
Why Akron for biology?
Dispatch from Tahiti
UA students researched geckos and fish in Tahiti as part of a 2019 vertebrate zoology course.
What can we learn by studying how snakes move?
Dr. Henry Astley, assistant professor of biology, describes how his research on how snakes move could help save lives after an earthquake and help with exploration of other planets.
This month in the Biology Department
► Regular Hours Resume
Welcome (or welcome back) to the academic year! The University of Akron will be open from 8:00 am - 5:00 pm.
► Touted as one of the most affordable Pre-Med Programs
EDsmart has found that the Biology program at the University of Akron provides the 15th most cost-effective programs in the country for obtaining a pre-med degree:
"The University of Akron is one of the best-rated schools that confers pre-med degrees, with an average estimated cost of $17,945 in-state. The University of Akron's biology department offers a cheap Bachelor of Science in Biology- Pre-Med Track. The school has partnered with several hospitals, including Summa Health, St. Thomas Hospital, Akron Children's Hospital, and Akron General Hospital, to offer adequate hands-on skills to students."
---
UNDERGRADUATE BIOLOGY RESEARCH IN FACULTY LABS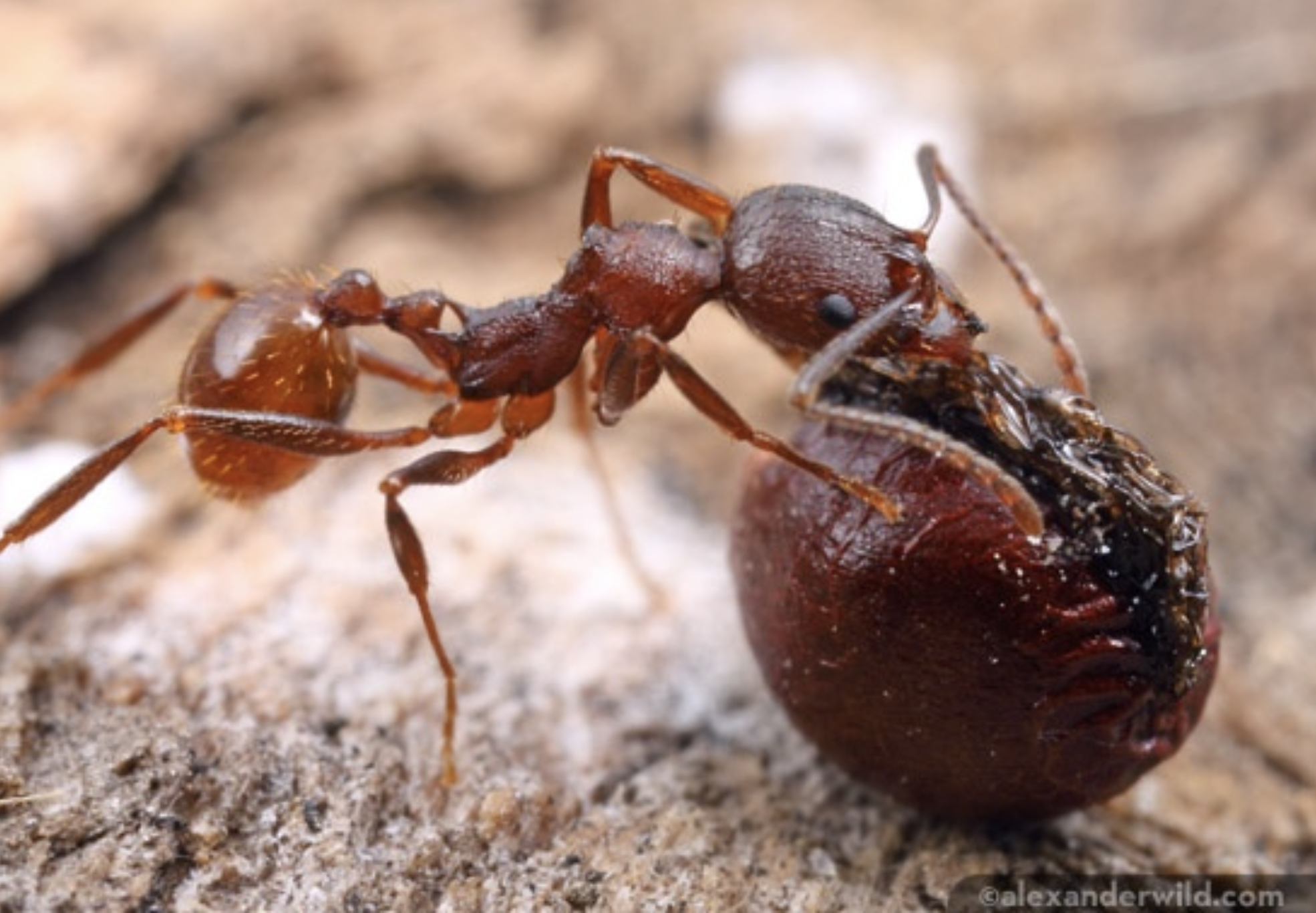 The Miller Research lab explores the consequences of global change drivers, including climate change, species invasions, and land use change, on interacting components of ecosystems, primarily forests of eastern North America. Our work focuses on shifts in plant phenology and plant-insect interactions, including seed dispersal mutualisms, pollination, and herbivory. We employ diverse methods to conduct research, including traditional field vegetative and entomological surveys, controlled field and laboratory experiments, taxonomic identification of specimens in the lab, and computational modeling. Our work has been funded by large federal agencies like the National Science Foundation and small local organizations, including the Native Plant Society of Northeastern Ohio.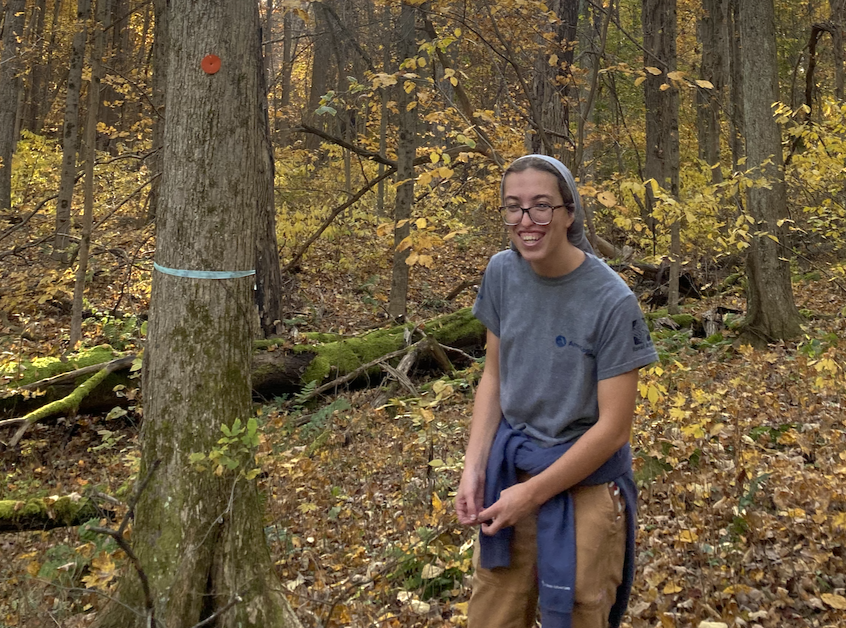 Dr. Chelsea Miller enlists the aid of a diverse set of community scientists across a network of botanical gardens and arboreta in the Midwest and southeastern U.S. to collect weekly data on plant phenology, mutualisms and antagonisms. These data will ultimately be leveraged to improve performance of traditional species distribution models (also known as ecological niche models), to incorporate information about biotic interactions and evolutionary capacity into future estimates of species range shifts under climate change. Graduate students in the Miller Lab currently focus on understanding the effects of the noxious invader Garlic Mustard (Alliaria petiolata) on population fitness of mustards native to northern Ohio. There are many opportunities for both undergraduate and graduate research that explore different aspects of environmental change on diverse components of plant life history, phenology, fitness, and the dynamics of plant-animal interactions. Students in the Miller Lab can expect to learn traditional field survey methods for plants and insects, as well as specimen identification and vouchering, microscopy techniques, chemical ecology, and statistical and computational modeling.
Faculty Spotlight
Dr. Chelsea Miller's research program centers around insect-plant interactions and species distribution changes under global change.
Faculty Spotlights
Check out our entire research agenda in a nutshell below! A quarter of our faculty rank among the top 2% of the World's Best Scientists! (Based on a Recent Study by Stanford University)
GRADUATE STUDENT RESEARCH SPOTLIGHT: Chathumadavi Ediriweera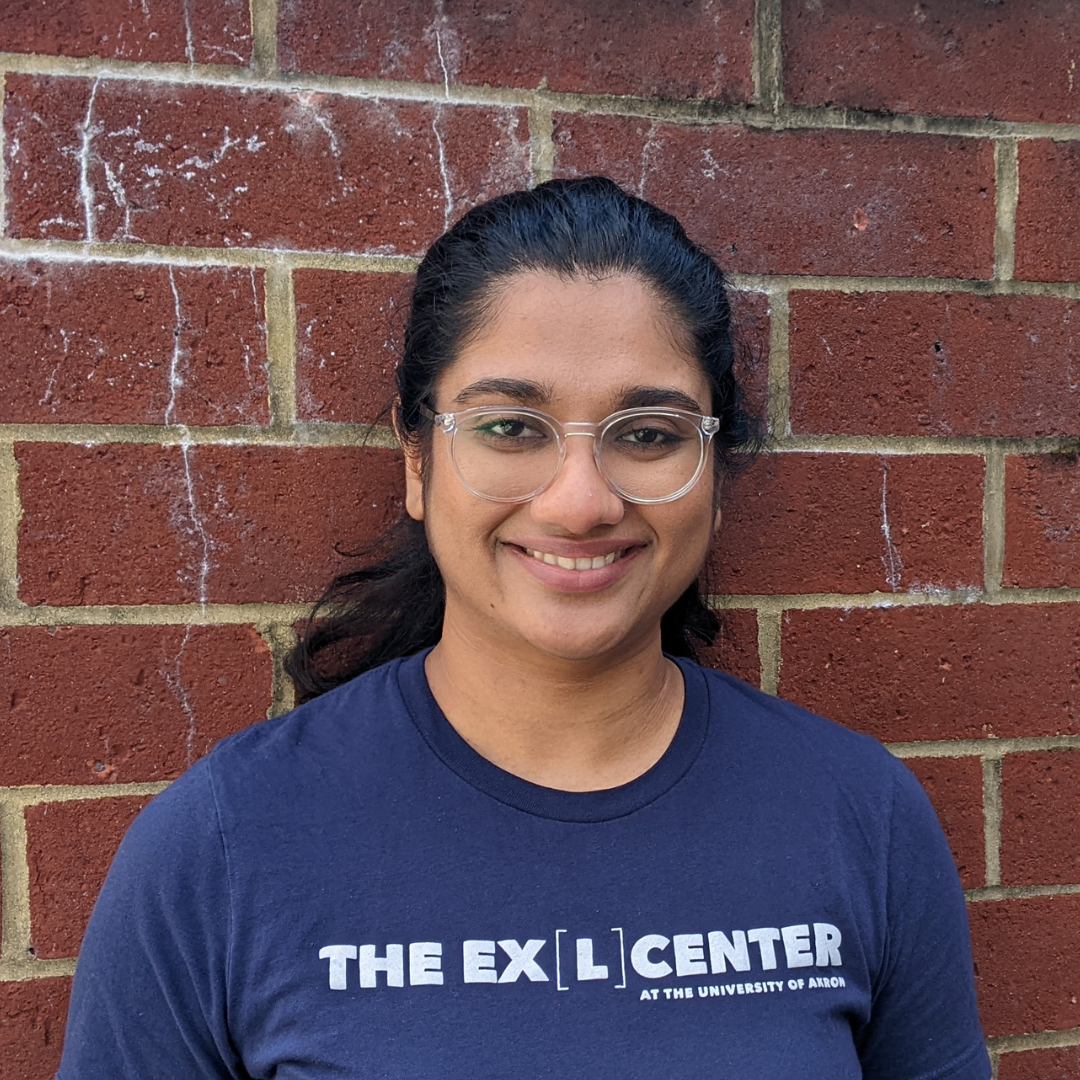 Hi, I'm Chathumadavi Ediriweera, a 4th year Ph.D. candidate in the Integrated bioscience program at the University of Akron.
Growing up, I always loved biology and solving math problems. When I was about to choose a major for college, I was divided between biology and engineering, because I wanted to do both. At that time, I was thrilled to find out that there was an emerging field called "Bioinformatics" which is a hybrid of molecular biology and computer programming disciplines. So I choose to major in Bioinformatics so that I can solve biological problems using programming.
I learned that Dr. Weeks' lab was looking for a graduate student with bioinformatics skills to work on a bioinformatic project for sex chromosome evolution. I was really excited to be a part of this project as it would be a great opportunity for me to learn about sex chromosome evolution and gain new skills and experience in the bioinformatics domain. So I decided to enter the Integrated bioscience Ph.D. program at the University of Akron.
There are so many things I like about UA. If I have to choose one, it would be the autonomy I have when it comes to conducting research. The working environment is really pleasant and positive. And the faculty is really friendly and helpful.
My short-term goal is to successfully finish my Ph.D. and work on human disease-related projects. I want to learn about the underlying molecular basis of human diseases and how to cure those diseases. Since I'm a knowledge worker, my long-term goal would be really good at what I'm doing, become an entrepreneurial consultant and monetize my expertise.
Visit us!
We offer campus tours nearly every day, as well as a variety of virtual Admissions events. Visit UA.
Meet some of our people in video form!